Best 10 Hacking Apps for Android Phones No Root 2019
With the huge rise in smartphones, Android has become top mobile operating system. There is big increase in Android hacking applications for both devices rooted and non-rooted. Here we have made a list of latest top best hacking application for your android device.These applications can be used by ethical hackers or technology enthusiast. In our list we have included various famous phone and Wi-Fi hacking applications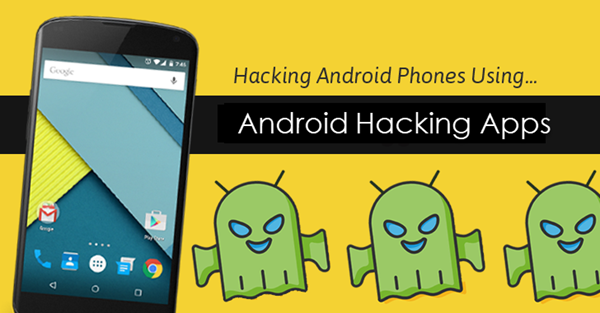 Below we have listed all the best Android hacking applications of 2019 for your beloved smartphone. We have given a short description for each application with their ratings and download link, so you can quickly and easily download the application and use it. If you need to root your Android phone first before using the hacking tools, you can refer to this root tutorial.
Hackode is one the best hacking application. In this application you will find multiple tools for ethical hackers or IT specialist. Hackode contains three modules in application, name as Security Feed, Reconnaissance and Scanning. In this application you get different functions like SQL Injection, Whois, Scanning DNS looking, IP, MX Records, DNS, Google hacking, DNS Dif, Security RSS Feed, Exploits etc. This application will never ask you for your private information to work.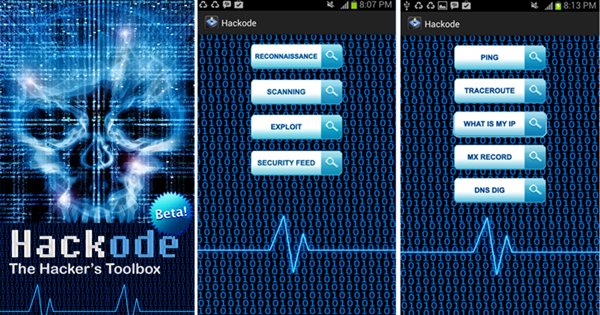 The AndroRAT stands for Android and Remote Administrative Tools. This is a totally free hacking tool and introduced long time ago in market as a server application. This great application allows you to control on Android system remotely and get out the information from that. You need to boot your Android phone to access this application on your device. By call and SMS services you can also trigger the server connection.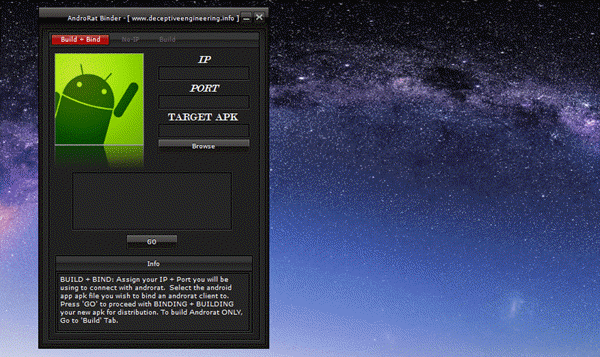 zANTI is a great hacking app for Android, which is introduced by Zimperium. Software contains many tools, which can be used for multiple purposes like penetration testing, etc. This is an amazing testing toolkit, through which security experts can easily scan network. IT experts can use this amazing toolkit detect multiple malicious techniques.
Application contains different types of modules like network mapping, port discovery, sniffing, packet manipulation, DoS, MITM, and much more.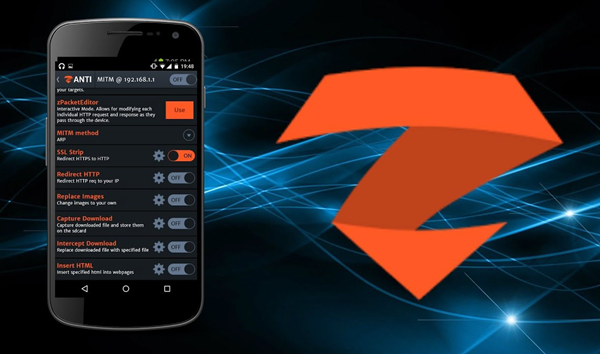 cSploit is an advance tool which can easily specify local hosts, find week signals and their exploits, easily crack WiFi passwords, installs backdoor and much more. Due to these advance functions cSploit calls itself most advanced IT security toolkit for Android OS.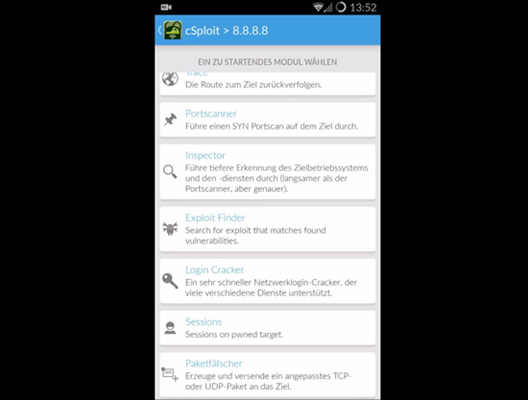 This is an great application allows you to intercept in your WiFi network traffic. Basically people use this application for snooping into different people's Twitter account, Facebook and other social media handles by using their smartphones. The application gets information by using cookies from WiFi network and allows the hacker for unauthorized access to people's account.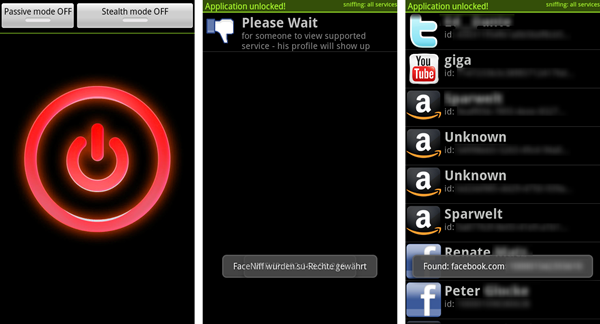 Basically this advance tool work as an traffic snipper and supports WiFi, 3G FroYo tethered mode. If you rooted your smartphone, you can also use tcpdump command. This application is also an advance tool for hackers and security experts.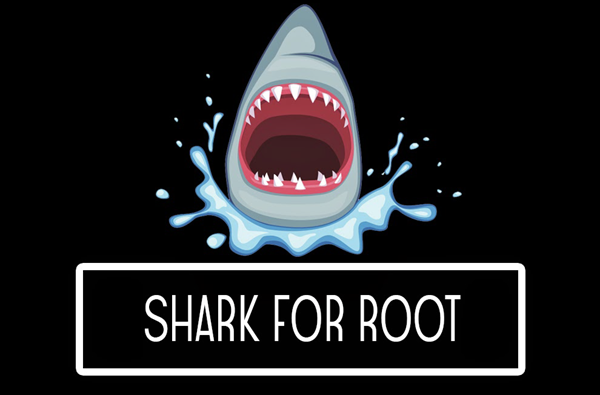 This great application specially design for security analysts interested in playing with Wi-Fi networks. It supports almost every website and service and the application can easily hijack any web sessions through network.
As you open the application, it start acting on router, which monitors all WiFi network traffic and start fetching information from active profiles. You can also snoop LinkedIn, Facebook, Twitter and other social handles of other people's easily.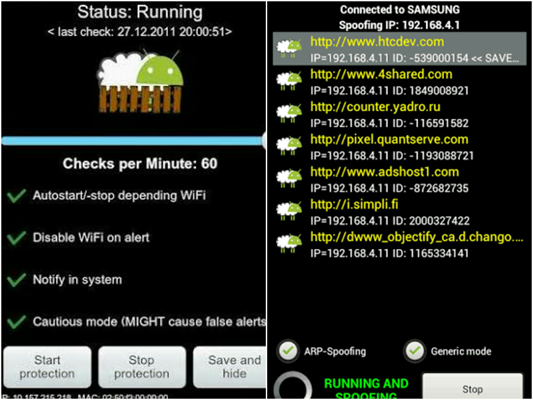 This is another top hacking application. By using this application you can easily get multiple range of outcomes about hashes for the network traffic, phone calls, SMS and APK package, information leaks with the help of different websites. The application also allows you to visualize the behavior of an Android app package.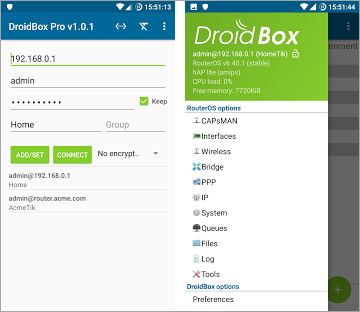 It is an application which allows its users to do reverse engineering tricks. By using this application user can easily get graphic features and other functions for deep insight. Users of this application easily get source code of any android application and also can visualize the DEX code to erase the credits.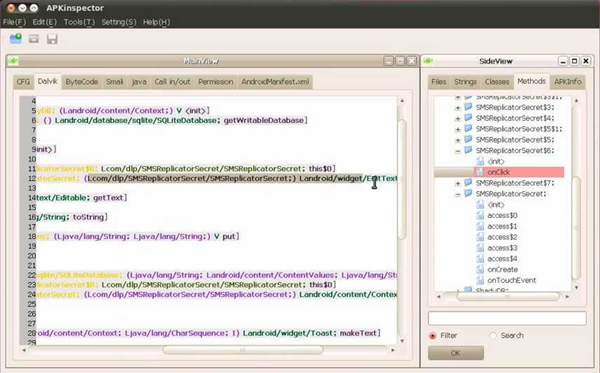 This top listed hacking application allows you to scan the network. You can also use this application for your desktop as well as n your Android. It works on both devices rooted and non-rooted. If your are a new learner in Android hacking, than you can learn many things from this application.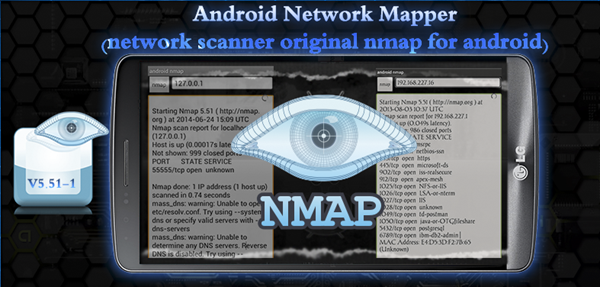 These are the 10 best hacking applications of 2019. Above we have mentioned each application with description along with their downloading links, so you can easily get them. All the above application has clean and clear interface without any disturbance. You can choose the best application according to your need and download it.
Please also comment down your favourite application in comment section. If you have any question you can drop in comment box.
Related Articles