Top 6 Best Android Password Manager Apps
Know Some Of The Best Android Password Managers To Sign Into Your Accounts Securely
With increased activity on the smartphone and accessing many online accounts having different passwords to protect them, it becomes very mind grueling to remember them. Again if you reuse a single password for many online accounts then there is a chance of being hacked and all your accounts can be accessed by a hacker and much social, financial or legal damages and many grave crimes can be done putting you into trouble. So we always suggest you to protect your Android with Antivirus apps. And after that, how do you get to remember all your unique passwords for various sites that you access through your Android phone? Well, using a password manager for online account surfed through any browsers on Android phone is the best option.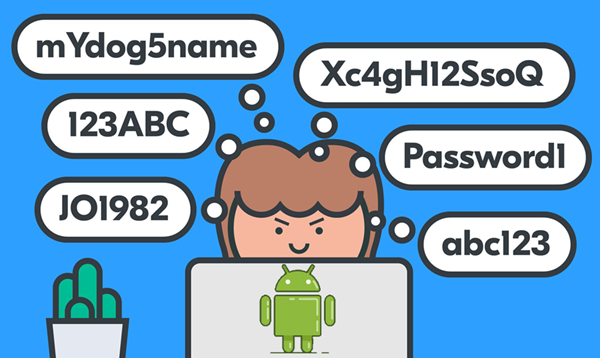 This kind of password remember app, as its name shows, remembers all your passwords for individual websites and accounts and one need to remember a single master password for all sites and the password manager does the rest on our behalf without the fear of your passwords to be hacked. You can get thousand of password manager for your Android phone but not all are reliable or that secured and efficient. Some of the best password managers for your Android phone are listed below, and you can use any one of them as per your suitability.
Top 1. LastPass
LastPass is one of the most popular password manager used among many Android phone users, and it works very efficiently with consistency on the Android platform. This app is very easy to use as it takes help of Google-based autofill functions combining with the Android device's accessibility system. You do not need to worry, if your phone does not have Google's Oreo level autofill function, the app uses the phone's accessibility system and do the filling work.
This app also prompts you about the weaknesses of your passwords and also recommends the ways of strengthening them. One can use this app for multiple platforms including Mac and Windows. It has its cloud storage and uses device level encryption and syncs all data.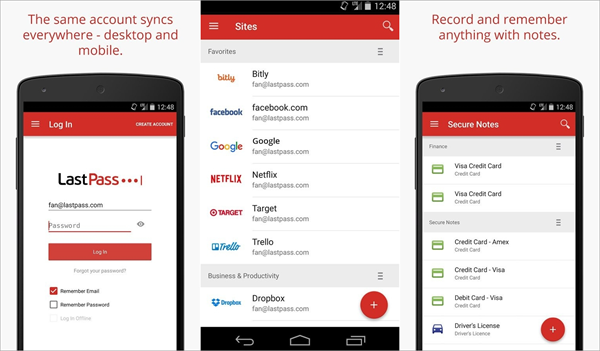 Top 2. 1Pasword
With this password manager app, you can have more control over the storage of your data. Their services allow keeping your information not only on their cloud servers but give you an option for using the Dropbox, iCloud or the direct Wi-Fi connection that allows syncing many devices.
However, the password manager has an annual charge for using it. Being extra secured this android password manager prompts you to enter the master password three times in a row to judge the authenticity of the user. It never easily prompts the actual password for a site although some extra time is taken for that. In each level, multiple authorizations are done by these password manager.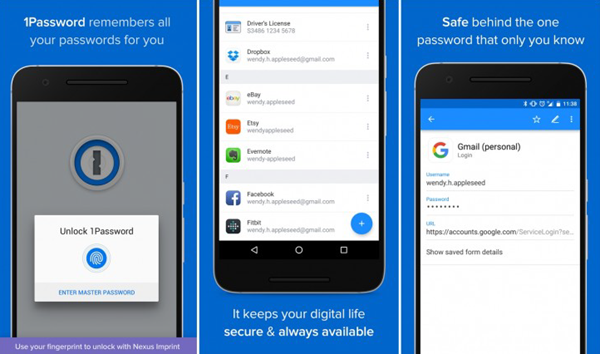 Top 3. Dashlane
Dashlane android password manager is a multiplatform and another most popular application that works on using AES- 526 encryption. They have a password vault where one can save all the individual passwords of various online sites, and that can be accessed only using the secured master password. One can generate automatic passwords using this application and can do fingerprint sensed login.
There is a security dashboard inside the app, and one can get security alerts every time there is a breach of security. As this password manager has a digital wallet, it becomes straightforward to store your payment card details, bank account details, identity proofs, and other personal information. Dashlane can auto-fill user information as you use the app or the browsers of your phone to log in to some site. It is a free password manager application without any advertisements. A premium version allows you to backup your data and sync them to unlimited devices. And if you want to backup your Android phone data without root, you can find tricks here.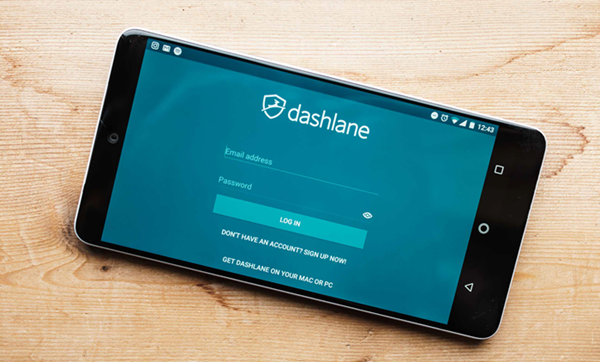 Top 4. Password Safe And Manager
This application comes with widget support allowing you to generate passwords from the home screen of your Android device. One can access the app through a single master password. No internet permission is required to sue the application making your passwords more secure. One can import or export the passwords, and they can be stored based on the category of the online site. The inbuilt search function in the app allows searching for passwords that are stored for different websites.
Password Safe And Manager app have a professional version that allows fingerprint login on phones that are Android 6 and above. This app is also free of charge and free of advertisements.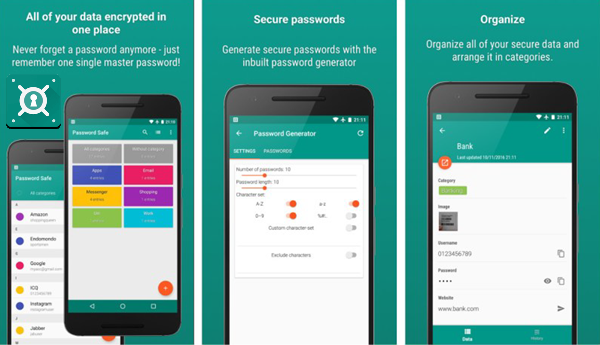 Top 5. SafeInCloud
If you are looking for an app that uses 256 bit AES encryption for protecting your passwords in your Android mobile, then SafeInCloud is one of the best choices. This password manager allows saving and syncing secrets passwords in a cloud service like Onedrive, DropBox, Google Drive, and many other cloud servers. One can use their desktop app for using in Mac or Windows operating platform.
It also helps to generate strong passwords for your accounts that are strong yet easy to remember. The app also prompts the estimated time and the ease of cracking your password. Any password you save using this app, it will reflect the strength of the same. It is a very user-friendly Android password manager.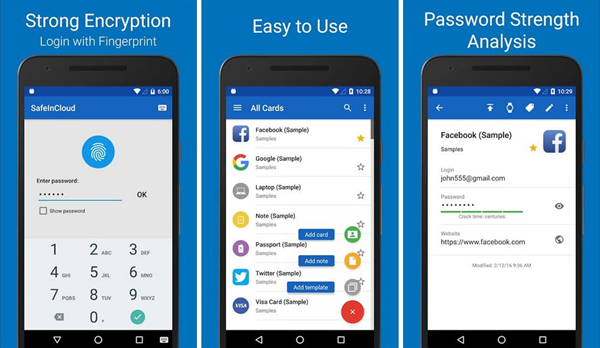 Top 6. Enpass Password Manager
This password manager has a free as well as a premium version. The former works much better when compared to some other premier version password manager. No other sign in is required apart from creating and using the master password. They allow saving all your passwords to one database and storing it in the some of the best cloud services. One can use the inbuilt password generator and use their browser to surf the websites. Fingerprint login, autofill and auto lock features are included in Enpass password manager for Android. The basic version application is free without any advertisement.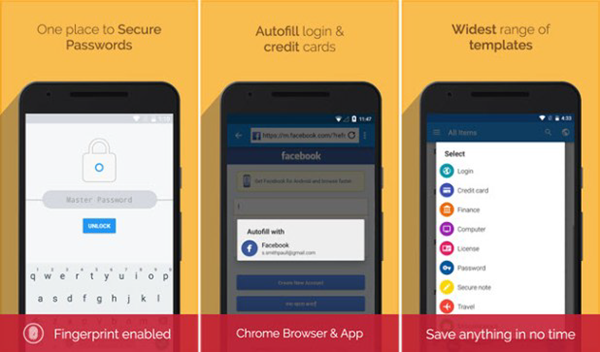 Overview
No matter how intelligent you are or how sharp your brains are, it is challenging to remember all the onsite passwords unless they are securely stored using some of the best applications. It is always better to use any one of the password managers and generate a master password to sign In to different websites without letting the hackers to get access to your secured data and information. It is better to stay safe and secure than to be casual to avoid intrusion in your accounts.