Top 11 Easy Ways to Hack Facebook Account and Prevention Guide 2019
Facebook is undoubtedly the most popular Social media application used by billions of users from all around the globe, and that's why most of the hackers are always dedicated to breaking the security barriers put by Facebook. There is no doubt that Facebook provides the best in class security features to their users so that they can prevent their privacy from the attacks of hackers and other suspicious activities. There is no chance that someone will access the Facebook account of a particular user just in one go. Hence, hackers adopt some of the other methods which make users fool, which directly results in a threat to their privacy. Besides Facebook Password Crackers, there are many ways available to hack Facebook account of the targeted users.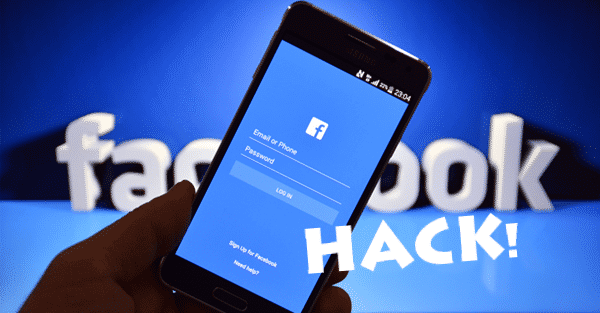 So, if you are keen to know about some of the ways to hack Facebook account, then you are at exactly the right place. In this article, we will tell you about the best 11 ways to hack Facebook account and password. Along with the most frequent hacking methods, we will also tell you all about how to prevent someone from hacking your Facebook account, so that you may not become the victim of Hackers activity. Privacy prevention is the top most priority of every user and that's why having a guide on this topic will surely help you out in the best possible manner.
Read More: Top 5 WhatsApp Hacker Apps Free Download 2019
For a little acknowledgement, we wanted to tell our users that there is no FB hacker software which is developed to hack Facebook till now. Though some of the websites claim that they are having the best hacking tool to hack Facebook in one go, you still should be aware of these kinds of claims by some fake people. They (Fake websites or tools) are just designed to generate revenue by increasing the web traffic. Some of them may also force you to participate in some kinds of unwanted surveys and form fill-ups. So, please try to avoid participating in these surveys and providing them with your confidential information like your Email ID, your location, your contact number, etc.
So, let's get started with this guide to learn the top 11 Facebook hacking tricks and the solutions to secure Facebook account from hackers:
Trick 1: By the Use of Phishing
This technique is probably the most used type of hacking the Facebook account password. And not only Facebook account passwords, some other credential details like Credit and Debit card details, etc can also be hacked. Phishing is nothing but a technique, in which a fake website pretends to be a genuine website which will force you to fill up all your credentials. For example, if some of your known friends want to get your Facebook account password, then he/she will make a fake webpage or website which is designed with a fake domain name like Faceboak or Fakebook, etc. You will fill your Facebook credentials on this webpage without thinking about whether this webpage is genuine or not. After you fill all your credentials, you will be redirected to the original Facebook page from that fake website. And the developer who had created that fake webpage will get all the details without letting you know about that.
Solution: How to Prevent Yourself from Phishing?
Everyone can easily prevent himself/herself from phishing just by remembering one thing that never to fill your Facebook credentials inside any website without confirming the identity of the website. We know that it is not a very easy task to identify the identity of a website that either is genuine or not. But you can look for the green color secure symbol present in the left of the URL bar. Moreover, you are also supposed to check the URL very accurately so that you may not become the victim of Phishing.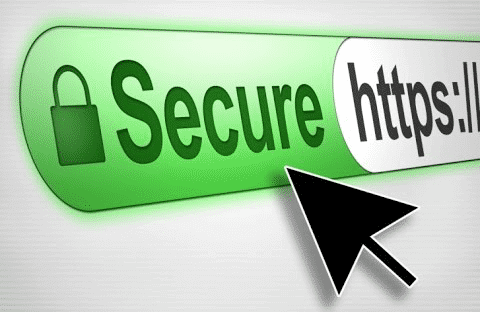 Trick 2: By Using Social Engineering
Social Engineering simply means the cracking of the security question setup by Facebook while overviewing the security parameters. You may also have setup your security question to recover your Facebook account whenever you forgot your Facebook account password. There are some basic security questions like "What is your Mother's name?, What is your pet name?, What is your Mobile number?, What is your first school name?, What is your native place?" Etc. If you want to retrieve the password of someone's Facebook account, then you have to guess the answers to these security questions successfully.
Solution: How to Secure Your Facebook Account from Social Engineering Technique?
This is no hard and fast set of instructions behind the prevention techniques of this method. You just have to make sure that you will set a hard security question which will not be guessed by any other easily. You just cannot roll out your answer to Facebook account security question just by setting up a weak question as well as an answer. So, please be aware of this method so that you will prevent your Facebook account from being hacked.
Trick 3: By Guessing the Facebook Account Password:
This is another very frequently used FB hacking trick, by which a hacker can hack someone else's Facebook account just by guessing the Facebook account password. Most of the quality hackers are pretty much trained to guess the weak Facebook account password of any targeted user. There are so many different websites which provide the list of the most frequently used weak passwords setup by the users. That's why it is always recommended to set a strong Facebook password so that no one can easily access your Facebook account.
Solution: How to Prevent Yourself from Facebook Password Guessing Technique?
We think that we can tell you only one prevention technique to protect your Facebook account from this Facebook hack trick. Just to create a strong Facebook password which no one can guess easily. You can also include some complex symbols like "@", "!", etc in your Facebook account password so that it will make your Facebook account password stronger.
Trick 4: Using the KeyLogger
KeyLogger is another very popular trick which will help hackers to track other's Facebook password very easily. Basically, KeyLogger is an application software which is used to create the data record of every word that a user types on Keyboard. Apart from the application software version, KeyLogger is also available in the physical hardware form. A simple USB port is available for the hackers, as they can connect the USB port to the targeted PC to track all the data.
This is foremost the best available option if you are able to access the targeted PC because it will provide you with the accurate input data. And not only the Facebook account password, but you can also track other private details or credentials of the targeted user very easily.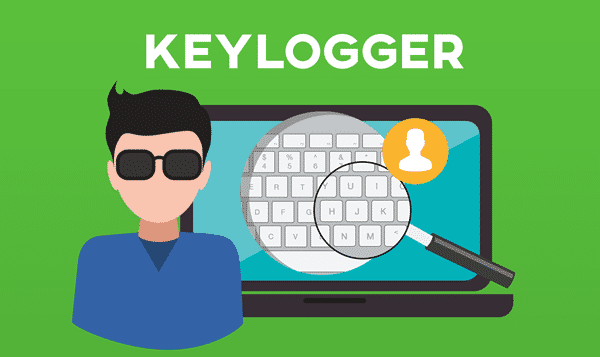 Solution: How to prevent Yourself from KeyLogger Spyware?
To prevent yourself from such spying, you have to take care of all the hardware parts attached to your PC. Moreover, you will also have to take care of all the software installed on your PC, and see if there is any software looks suspicious to you.
Trick 5: By the Use of Browser Extension Hacker
This is not the best option present out there for the hackers because there is a very less probability of tracking the Facebook account password through the use of this trick. Basically, it only works with some sort of fake web browsers or websites. You may also have seen this scenario when you visit some unsecured website by mistake. Those fake websites will prompt you to install some fake browsers which are nothing but a genuine spyware which will try to track the Facebook password of your account.
Solution: How to Prevent from Browser Extension Hacker?
To secure your Facebook account password from these Bowser extension hackers, then you have to make sure that you won't visit any suspicious or unsecure website which may increase the chance of threat to privacy. And please don't ever install any prompted web browser on your phone or on your PC as well.
Tip: Here are the best and most secure web browsers for Android phone and tablets.
Trick 6: By Using Malicious Application Hack
This is another method frequently used by hackers to hack the Facebook account. Basically, this method involves the functioning of some fake websites which is very difficult to detect for the users. Some secured websites which are not genuine but pretend to be genuine are used in this method. These websites will prompt you to login with your Facebook account and you will get carried away and will grant all the permissions without knowing the reality of the website.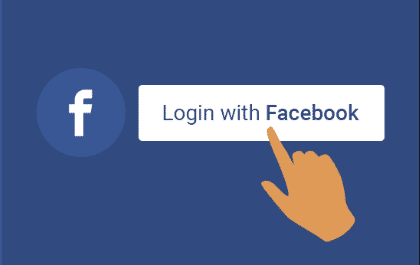 Solution: How to Prevent Yourself from This Hacking Method?
Prevention from this trick is not an easy task because it is pretty difficult to identify a website which is having security certificates but still not safe for the users. That's why preview all the permissions and try to restrict all the given permissions whenever you want to login to any website using the Facebook account.
Trick 7: By Using the Facebook Account Hacking Software
With the intention of hacking someone else's Facebook account, some people will search for some sort of Facebook hacking tools which claim tol help them accomplish their tasks. But we wanted to tell you that these tools are really of no use. These tools are actually designed to hack your Facebook password instead of the target user's password. It means that the person who installs this software in his/her device will end up losing his/her own Facebook account credentials.
Solution: How to Keep FB Account Safe from Facebook Hacker Software?
Don't ever install or use any type of hacking tool or software in your device because as we mentioned above, there is no way to get the password of someone's else Facebook account with the use of any hacking tool. So, be careful and try to protect yourself from these kinds of fake and irrelevant hacking tools.
Trick 8: By Using Malicious Mobile applications
Many of the mobile applications which you install on your device just of testing or entertainment purpose can be harmful to your personal data. For general knowledge, we wanted to tell our users that Facebook stores an access token in the device memory, so that it can retrieve the password and the username from that without asking your password and username evvery time. Unfortunately, those malicious mobile apps that have administrative privilege can access and steal Facebook and even other app's access token. What's worse, hacker can do a lot of malicious things after stealing your access token.
Solution: How to Prevent Yourself from these Malicious Mobile Applications?
Users are not supposed to download and install these malicious mobile applications in their devices at any cost. Only download those applications which are available on the Google Play Store and other secured sources so that you can prevent your Facebook account from being stolen by hackers.
Trick 9: Using the Browser Vulnerability
Basically, browser vulnerability refers to the security bugs which are present in the older versions of web browsers. That's why it is recommended to update the web browser to the latest version as soon as a new update becomes available on Play Store. But due to the presence of weak security algorithm, hackers become able to bypass the web browser security process and gets access to the saved Facebook credentials in the cookies of the web browser.
Solution: How Can You Prevent Yourself from Browser Vulnerability?
Just keep your web browser and operating system up to date. Updating web browser will not only bring new features but also it will update the security patches of your device.
Trick 10: Through the Use of Self XSS Scam
Self XSS means Self Cross Site Scripting. It is another very frequently used method to get access to someone else's Facebook account. This method simply injects the unwanted hacking scripts into the memory of the web browser so that the hackers will easily become able to get the required Facebook account credentials.
Solution: How to Protect Your Facebook Account from This Hacking Method?
The malicious JavaScript can easily provide all the credentials of your different social media accounts to the hackers. Hence, never ever copy and paste any script from an unknown source which may bring real troubles to you.
Trick 11: By using the Trojan Horses
Trojan Horses are basically regarded as the spyware which are very well capable of tracking the entered Facebook account password in the web browser. You will never get to know about the presence of Trojan Horses on your PC until you install proper Antivirus software on your PC or device.
Solution: How to Prevent Yourself from Trojan Horses Present in the Devices?
The one basic solution is that you can install a proper Antivirus software in your device so that no virus or spyware will remain inside your PC or device. Never ever visit or download anything from a suspicious website which is unsafe for use. Do not install any application from an unknown source because it can contain spyware.
Tip: Top 5 Best Antivirus Apps for Android to Remove Virus
Extra Solution for Data Loss on Android Phones and Tablets
Clear the malicious apps on your Android but accidentally delete some important data? This Jihosoft Android Phone Recovery is able to help you out. It can recover all the deleted or lost contacts, call logs, messages, photos, videos, audios and other documents from Android devices even without backup file. And for the lost Facebook messages, you can try this solution to easily recover deleted Facebook messages.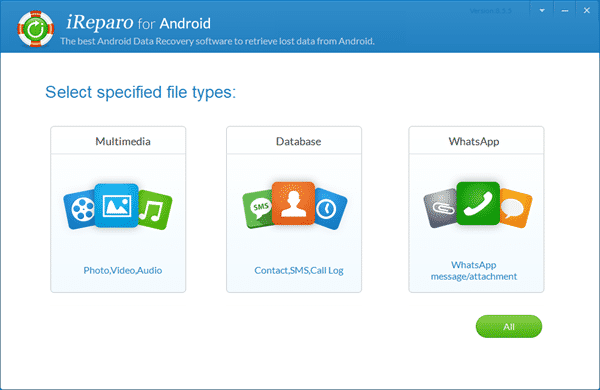 Conclusion:
Here this list of the top 11 Facebook hacking methods and the prevention ends. We have covered all the areas and fields which may hack your Facebook account and password. If you know about some of the other methods which are remained unnoticed by us, then please let us know in the comments section. We will review it and will update this list for you.