Here Are 10 YouTube Name Generators For You
Blogging and vlogging are two things that everyone is trying out these days, and why not? You can become a famous YouTuber who earns millions just by creating and uploading videos on YouTube, and since there are really no restrictions or limitations to creating a video, YouTubers can create whatever video they like. Content creation is a real thing now, which can make or crash your brand. You can create travel vlogs to food vlogs to even fashion vlogs. The current trend has seen a rise in reaction videos, whereby people just watch videos that could be anything from gaming to music videos and react to it while sitting at home. But to become a popular YouTuber who has a million subscribers, other than creating good content, you also need to think of a name that makes an impression upon people. Names that are unique and help you stand apart from the thousands of other YouTubers.
Coming up with a name can be stressful, especially when you know how important that is going to be, to skyrocket your YouTube channel to millions of subscribers. To take off some of the pressure, here I have presented to you some tools that can help generate YouTube names for you. Oh, and I know how irritating it can be when you finally zero in on a username but then when then the message comes up saying 'The username has already been taken.' So the tools mentioned here not only help you generate YouTube names, but they generate only the names that are available and have not been taken yet. So, without further ado, let's see 10 YouTube name generator tools that can come to your aid while you are scratching your head looking for some quirky username –
If you like a YouTube name generator that provides you with a list of names that is not on-going, then this one is for you. The tool is great for first time YouTubers who are still learning the craft of content creation and cannot decide on a name for their YouTube channel. This tool, apart from keywords, also requires you to input your niche and the topic based on which you will be creating content. So before using this tool, make up your mind regarding the category and niche that your videos will fall under like are you going to be making reaction videos or travel vlogs? Based on the information you provide, the tool will provide you with 30 usernames. Sadly, the tool does not check whether the usernames it generated is available or not, so you will have to do the boring task of checking the usernames on all social media platforms if you want to gain a strong foothold on the internet.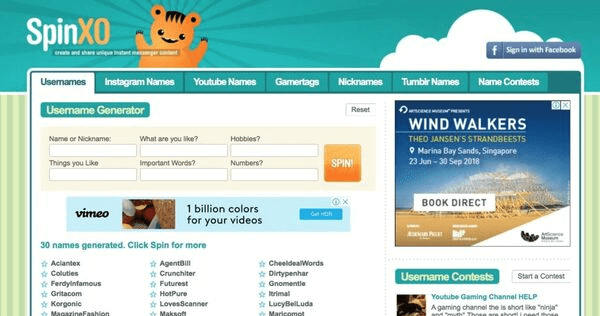 Every YouTuber knows how significant a role keyword plays in the digital marketing world and the branding world, that is why it is important that you have the right keywords in your YouTube channel name.
This tool is entirely focused on keyword-based usernames. All you need to do is provide the keyword and sit back and relax. Apart from providing a keyword, you also need to set the upper word limit, and soon you will be looking at a list of names categorized neatly in 3 separate columns. The tool does not let you filter out the results, so that is one thing that it is lacking, but the user interface is very simple and a delight to use.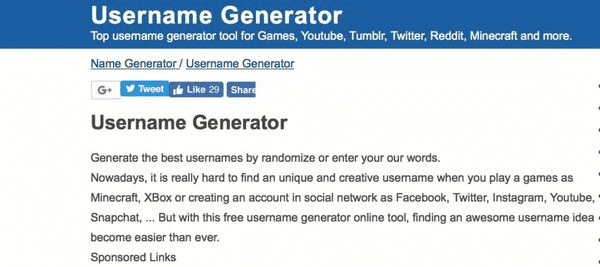 This tool was created to provide keyword suggestions to create good SEO articles and blogs, but soon users using this tool realized that the tool could be used for other things apart from providing keyword suggestions – it can be used to generate some excellent YouTube channel names. Thus the SEO tool soon became a YouTube name generator tool. The tool requires only a keyword to come up with usernames. The names generated may not be great, but it does help you to rank better on the search results. There is also a separate YouTuber Brand Name Guidelines that can provide you with some helpful tips.
If you are a beginner. There is also a pro version!
If you want some cool introduction songs, you can see how my guide is going to convert YouTube videos to MP3s.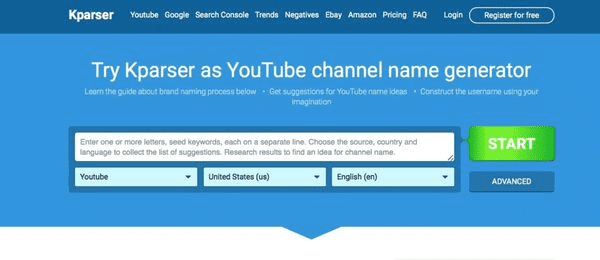 If you are a comedian or you intend to upload skits to your YouTube channel, then you should use Name Generator 2 to find a username for your channel because the tool is known from providing one of the funniest and wackiest usernames. When it comes to making people laugh, your username should be the first thing that catches their eye and makes them giggle. Your YouTube channel will let people what kind of a content creator you are. How does this tool work? The tool works in the same way like smart username generator. You provide a keyword, a prefix, and a suffix and you wait for the tool to search through its database to come up with a wacky username. The app is not only easy to use, but you do not have to write down the names, the tool autosaves it. But there is a downside to this otherwise great tool – can only generates one YouTube channel name at a time. So you will have to keep providing the keywords and keep hitting the button numerous times if you want to get a few more names before you can pick one.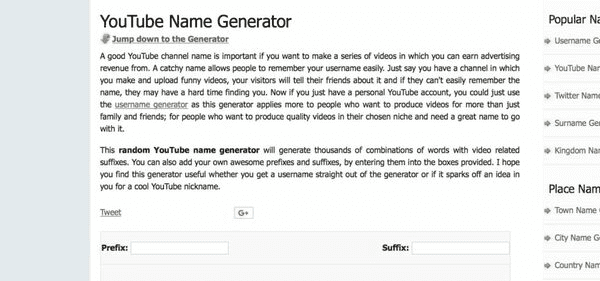 Some users find this tool quite similar to the one mentioned above – that is because both are keyword-based. But unlike the Kparser, Best Username Generator provides a lot of customization options to the users. Apart from the main keyword, you can also choose and add specific characters and words. This way, you not only have the required keyword to improve your ranking in the search results but also the characters that you want! At once, you will get 80 names, but you will have to check their availability on your own.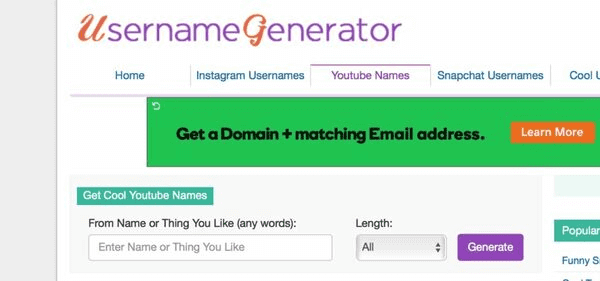 As you can already tell, speedy password tool can be used for both password generation and also for username generation. So it is more of a multi-purpose tool. The tool will require you to give your first name and last name and also your date of birth. Apart from that, there may be other personal questions, which is not compulsory for you to answer. The best thing about this tool is that you can play around with the settings and the tool will soon come up with a username that you can use. If you are someone who likes being anonymous and does not trust any third party tool with your details, then this is the tool for you. But do remember, that since the tool is basically meant to provide you with a password, the name generated using this tool can be a little weird at times.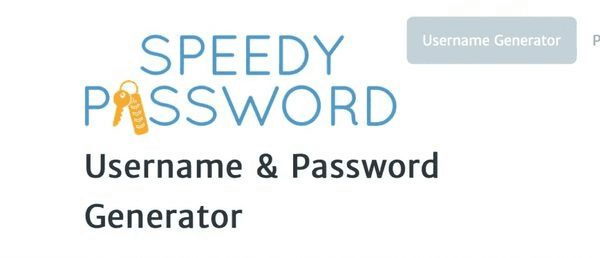 With this tool you can find many usernames. The tool comes up with a list of all the available usernames based on the keyword that you have given. The tool, unlike the first one basis it's entire operation on a keyword. After you provide the keyword, you will be asked to choose a prefix and a suffix. Depending on what you provide to the tool, it will come with a list of quirky usernames. The best thing about this tool is that you do not need to provide any personal details. In this way, you can ensure that no third party app can get a hold of your personal information. But make sure that you go through the entire list before you decide upon a username. Choose a name that goes with your personality and also the kind of videos or content that you wish to make.
A very simple and a basic YouTube name generator tool that only requires you to select a prefix and a suffix to provide you with a unique username. The only downside to this tool is that the tool generated only one username at a time, and there are no customizing options or options to set parameters. But the tool is very simple to use and does not require your details. The usernames generated are not nonsensical, so it will not be long before you find one that you like.
Random Username Generator lets you create ad hoc names that may be humorous, frightening, or meaningless. All you need to provide is a prefix, a suffix, and a start letter.
Pros: You may want to use this tool if you want to protect your privacy when sending a message to your audience. Apart from the security aspect, you can also take a dull name and make fun of it. This can catch more views of your screen. The software also teaches you how to create a name that would last without revealing too much about your identity. You can be sure you're off to a good start this way.
Cons: The software doesn't allow you to customize the name generation process to a large extent.
This is the last resource to add the best YouTube name generator to our list. A very simple GUI, the software asks you several questions, the answer that decides the name of your channel. All the items are in a multi-choice format, so you don't have to worry about it while answering.
Pros: The questions asked are basic and private, ensuring that the name produced is catchy. The whole quiz is more like a match. The technique used by the system makes the entire process very fascinating. Currently, one is waiting for the name to be suggested. If you're not happy, you can always respond differently and see what the results show!
Cons: The lack of customizability, i.e. prefixes, keywords, etc., limits flexibility. Also, only a single name is generated while the names generated are not retained.
Tips: Build your 4K clips with our PC app. Create a selection of the best 4k videos with our PC app and enjoy watching them on your 4k TV without buffering or ads.
No matter what tool you use, remember content is the key. Good content will help your channel become bigger with time.