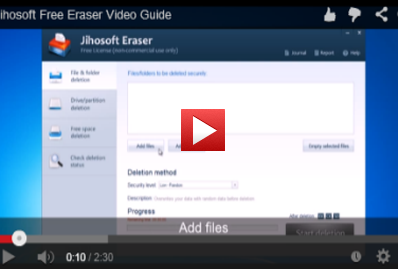 Why Choose Jihosoft Eraser?
Actually, files have been deleted from your hard drive doesn't mean they're gone forever. As long as the data was not overwritten, it is still very easy to retrieve data back with file recovery software. Jihosoft Eraser solves this problem efficiently. This free eraser software wipes all disk data and prevents recovery of those data using powerful algorithms, by overwriting the existing data with new random data, and it does so multiple times, by user's choice, to secure even higher level of security.
"Very helpful application for ensuring completely removal of selected content from hard drive. Quite easy to use!"
-- Abbott Smith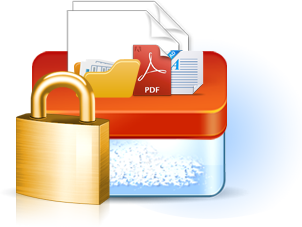 Securely & Permanently Delete All Sensitive Files
Jihosoft Eraser is free, secure data wipe software that used in Windows to permanently delete sensitive files. It is compatible with Windows 8/7/ista/2000/XP/NT, and support wide Windows file systems including HFS+, FAT12/16/32, NTFS, USF, XFS, EXT2/3, etc.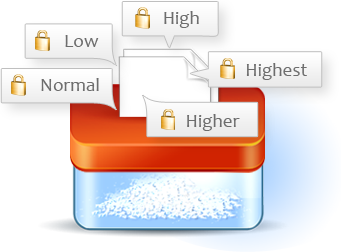 Support More Advanced Data Shredding Patterns
The Free Hard Drive Eraser provides multiple levels of data erasing patterns for ensuring data security, including Random overwrite; US DoD 5220.22-ME; High – German standard; US DoD 5220.22-M ECE; Peter Gutmann standard.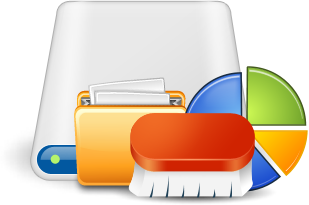 3 Data Wipe Modes to Meet Different Needs
Jihosoft Free Eraser software offers three data wipe modes to meet users' demands.
Wipe Files & Folders: Permanently delete particular files or specific folders;
Wipe Drive & Partition: Erase all data in one partition or hard drive at a time;
Free Space Deletion: Wipe unused or free hard drive space and erase slack space.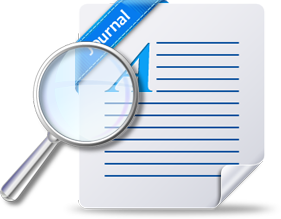 Free for Personal Use and 100% Clean & Safe
Jihosoft Eraser is totally free for personal use. You can perform file eraser free without any restrictions. It doesn't contain any malware. And you needn't worry any damage to your PC hard disk or any storage device.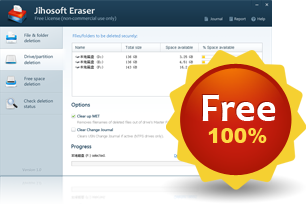 Record Data Wipe History & Product Usage Journal
The program records data wipe history and product usage journal for users' further review. Unlike other freeware, Jihosoft Eraser also promises to provide users free technical support and regular updates.