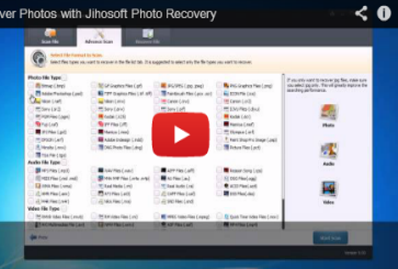 Why Choose Jihosoft Free Big File Sender?
Many email systems place a limit on the size of attachment. If you need to send large files free, such as videos, photography, and graphic-heavy presentations, email will let you down. Alternatives like file delivery sites and cloud storage services also have restrictions on file size. What if you want to send a big file free? Jihosoft Free Big File Sender is a simple solution for sending big files. It lets you split big files into small pieces and rejoin the chunks to create the original file. Then you can send large files without stress.
Thank You! Nice tool to split large files into small pieces. The way it works is very simple. I highly recommend it to anyone needing to email large files!
- Antonio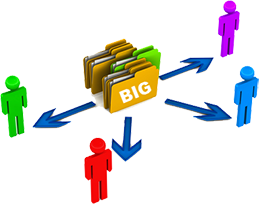 Make Large File Sharing Quick and Easy
Free file splitting software that helps you split big files into smaller pieces so they can be easily sent by email, or copied to CD, DVD, USB flash drives, floppy disks, or uploaded to online file delivery services, file hosting sites, cloud storage services. You can easily share large files with friends, colleagues, or other users.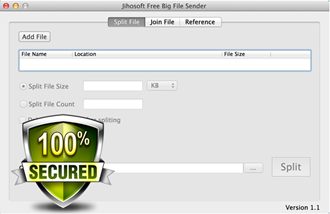 Safe Splitting and Merging, No Data Damage
Jihosoft Free Big File Sender is a safe and reliable tool that lets you split large files of any size or type, such as videos, photos, disk images, archives, text and log files, and other document files with any damage. You can merge the split files as a complete one in original format without any degrading of quality.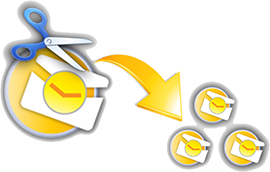 Easy to Use, High-Speed Splitting and Joining
Simple and straight-forward interface, no complicated settings and options, Jihosoft Free Big File Sender is quite easy to use. You can get done tasks with a few mouse clicks. Also, with advanced algorithms, the software can help you do splitting and joining in high-speed.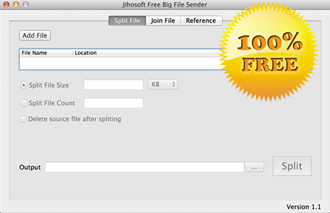 100% Free Program for Both Windows and Mac
Complete free for personal and non-commercial user, no spyware and no registration needed. You can install and uninstall it at any time you want. The freeware is available on both Windows and Mac. No matter you are a PC or Mac user, it will help you send and share big files.
Big File Sender Editions Comparison
Main Features
Free
Professional
Main Features
Split File of Any Size
√
√
Split File of Any Type
√
√
Split Folder
√
Split File at Specified Unit Size
√
√
Split File into Specified Numbers
√
√
Delete Source File after Splitting
√
√
Join File
√
√
Delete Source File after Joining
√
√
Encrypt Data
√
Risk Free
√
√
Price
$0
$9
Free Trial
Win
Download
Get Pro
Mac
Download
Get Pro