User Guide
Part One: How to Download, Install & Register Jihosoft Android SMS Transfer
1
Download Jihosoft Android SMS Transfer
Go to the official site, click the "Free Download" button to get the latest version of Jihosoft Android SMS Transfer free.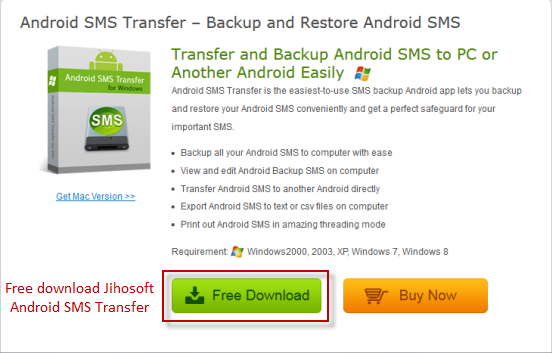 2
Install Jihosoft Android SMS Transfer
Double-click the downloaded .exe file and follow the default setup wizard to install Jihosoft Android SMS Transfer on your computer.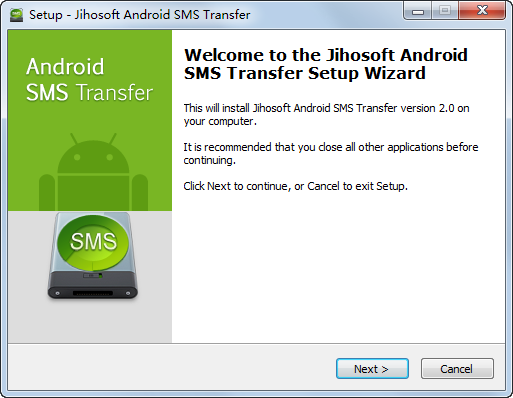 3
Register Jihosoft Android SMS Transfer
Launch Jihosoft Android SMS Transfer. Click "Help" then "Register", the Registration dialog box will popup. Input your Registration Email and code to the corresponding place, then click "Register", you will successfully register the program.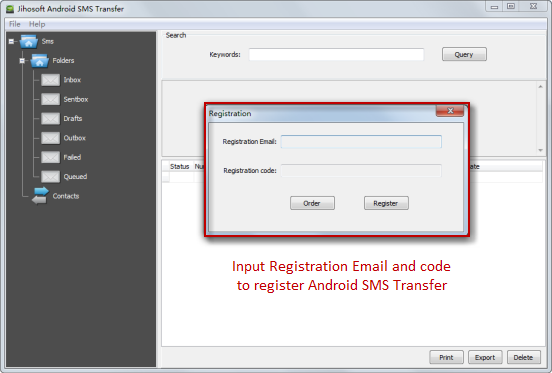 Part Two: How to Transfer SMS from Android Phone to Computer
1
Connect and Detect Android Phone
Connect your Android phone to computer using USB cable and turn on USB mode. Run Jihosoft Android SMS Transfer, click "File" then "Check Devices" to detect your phone. A dialog box hints you when detected successfully.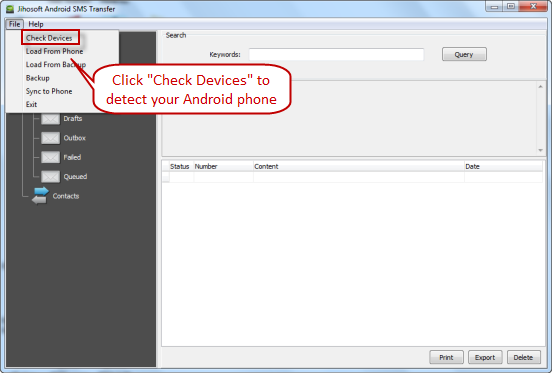 2
Load SMS from Android Phone
Once your Android phone has been detected successfully, click the "Load From Phone" to load SMS from Android to the program. All your Android text messages will be presented to you as what you see in your phone.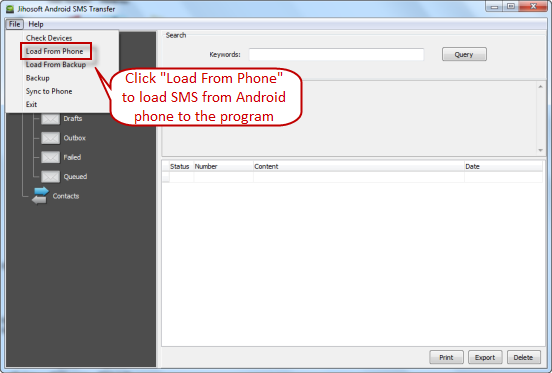 3
Backup Android SMS to Computer
Now click "Backup" to transfer Android SMS to computer. Your Android SMS will be automatically saved to computer in .ApexBackDB file. You can input a new name for the backup file or just use the default name.
Part Three: How to Restore SMS to Android Phone to Computer
1
Load Backup .ApexBackDB File to Program
Start Jihosoft Android SMS Transfer. Click the "File" menu and select the "Load From Backup" option. Choose the .ApexBackDB file from your computer and load the file to the program.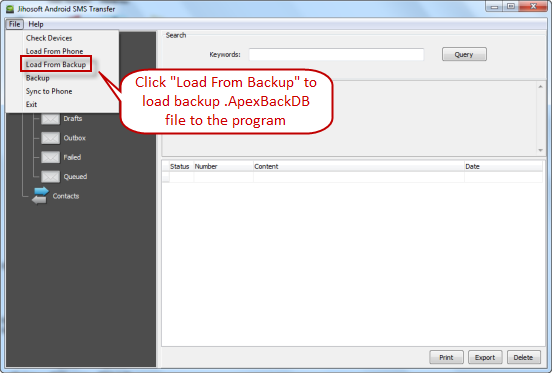 2
Sync Text Messages to Android Phone
Make your Android phone connected to the computer. Click the "Sync to Phone" to sync text messages to Android phone. When SMS restored successfully, you will see all SMS in your phone's mailbox.
Part Four: How to Manage Android Text Messages on Computer
1
Search Android SMS by Keywords
Jihosoft Android SMS Transfer allows you to search text messages with keywords. Input a certain keyword and click "Query", all messages that contain the keyword will be presented for you.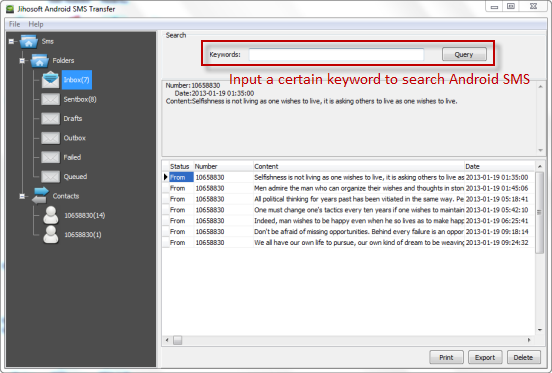 2
Edit & Delete Android SMS
Click on the target message, you can make changes to it directly, such as, change the Number, Content, or Date of the message. Also, you are able to delete the message inside this Android SMS Transfer.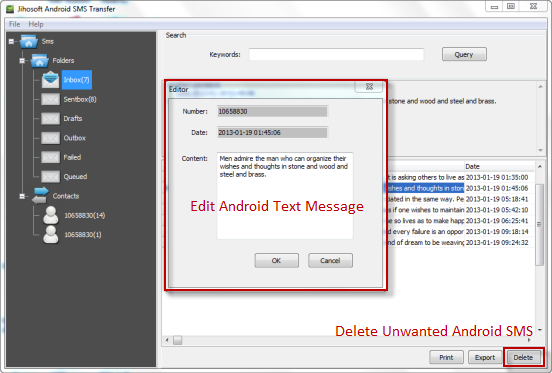 3
Export & Print Out Android SMS
The Android SMS Transfer software enables you to export Android text messages to document files in .csv or .txt format. Meanwhile, you can print out the text messages in amazing thread mode.