Best Apps to Send & Receive Voicemails on iPhone and iPad
Voicemail is a feature used when a person who is called is busy or absent to give a respond to the caller. It is a voice message that leave by the caller to the person who is being called. There are many voicemail applications available for your iPhone on the internet. But the difficulty is to choose the best one. Below we have listed the top best voicemail apps for your iPhone with their specifications and download link.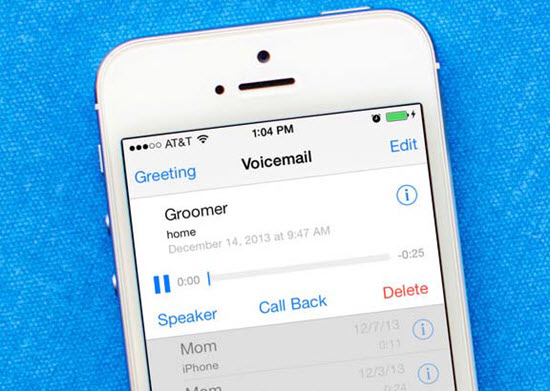 Tips: If you ever lost any important voicemail from iPhone, you can always use Jihosoft iPhone Data Recovery to get them back easily.
1. YouMail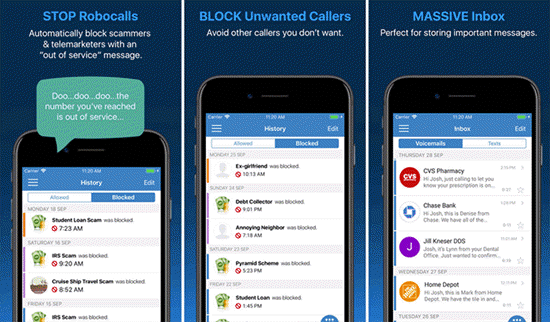 YouMail is a great voicemail app for your iPhone/iPad. The interface of YouMail is very clean and clear with zero percent disturbance rate. This App is very easy to understand with visual voice message benefit. With this you can forward or answer to phone calls and phone message. Furthermore, YouMail functions as a savvy consider administrator that forestalls robocalls, engages missed guests and that's only the tip of the iceberg.
Cost: Free
Download: YouMail
2. Google Voice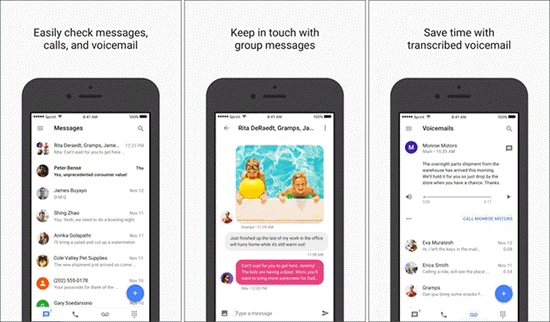 Google Voice is a great voice-message application. With this application you can send free SMS messages to telephones in US and it also allows you to make worldwide calls at low rates. Also you can translate voice message with this app easily.
This App is user-friendly, so you can use it without any disturbance. But it's accessible just in the US by now.
Cost: Free
Download: Google Voice
3. Pinger Textfree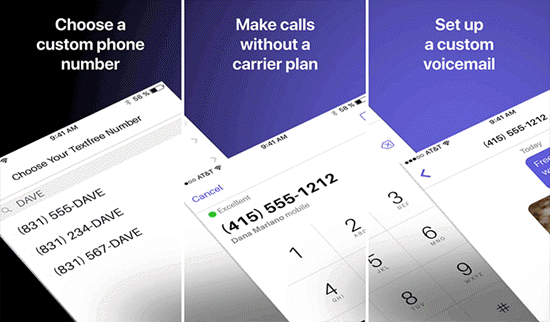 This voicemail app is advanced with many unique features for iPhone users.Here you can get features like, message informing, global calling, picture informing, emotion stickers,global messaging and visual phone messaging.The application gives a clean and clear interface to its users. It allows you with the unique feature to call and content any number in US and Canada.You also get free messaging about 30 nations including the US.
Cost: Free
Download: Pinger Textfree
4. HulloMail Smart Voicemail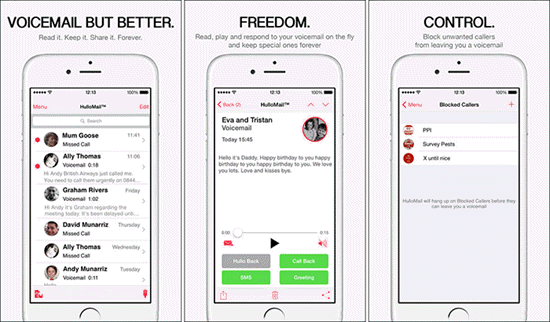 With a simple to-utilize interface, HulloMail is outstanding amongst other iPhone voicemail applications. It makes voicemails incredibly easy to be perused, overseen, played, sought on iPhone.
You can get alarms of the missed calls when your cell phone is either turned off, or there is no signal at all. With a top notch membership, you can get promotion free administration, open access to marked and recorded items and so on.
Cost: Free
Download: HulloMail Smart Voicemail
5. Line 2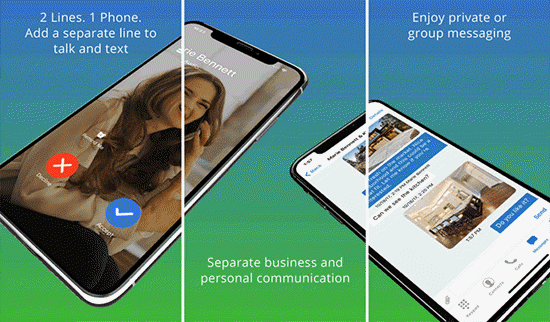 This iPhone voicemail app allows its user to call from a private number by connecting Wi-Fi or 3G/4G network. Without any charges you can call US and Canada. You can upgrade the application with its pro version only at $9.99 each month to include more helpful highlights like boundless SMS to US and Canada and inbound calls. In this app you also get additional offers like, 1500 minutes of outbound calling or sending, visual voice message.
Cost: Free
Download: Line-2
6. InstaVoice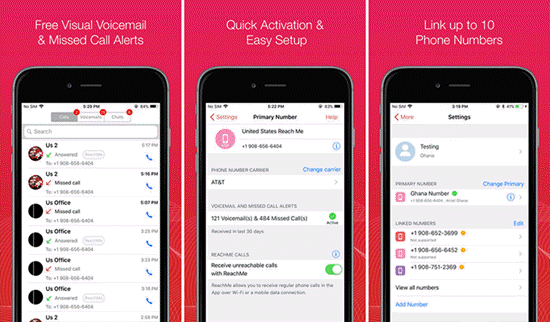 This is a great voice mail app for any iOS device. This App offers visual phone messages, voice SMS and missed call cautions to help you always connect with individuals. It allows you to send message everyone. It allows you to pull back the sent phone message. With the clean and clear interface this application becomes more effective.
Cost: Free
Download: InstaVoice
7. Touch Voicemail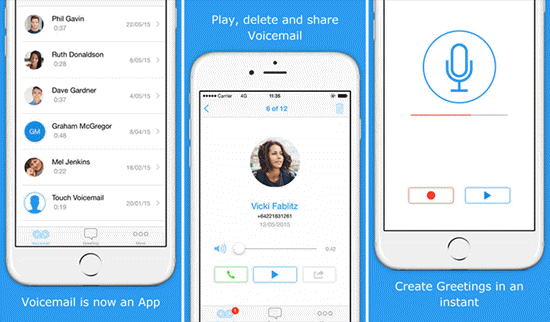 Touch Voicemail is all that you would need to deal with voice message to your best enjoying on iPhone. The clean UI and simple to-utilize usefulness make it exceptionally straightforward. You can look at all the phone messages in the rundown and communicate with them.
If necessary, you have the alternative to naturally send phone messages to email. There is additionally a choice to make welcome greetings for your guests.
Cost: Free
Download: Touch Voicemail
8. AT&T Voicemail Viewer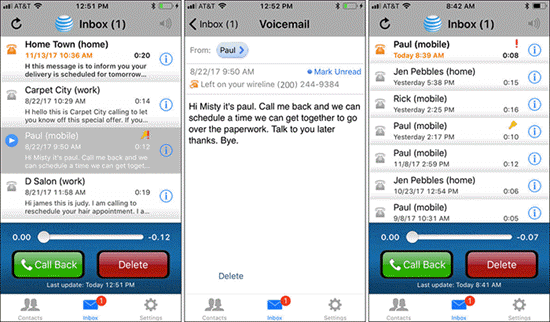 AT&T Voicemail Viewer offers a more old-day approach by which you can manage your iPhone voicemails. It records your messages giving you a chance to choose the request in which you hear them out. It has voice mail-to-text function accompaning voice message watcher for a private record.
Private clients will have the capacity to arrange AT&T telephone or purchase together by calling 1.800.288.2020 or visiting att.com. To utilize this application, you need an AT&T Unified Messaging account.
Cost: Free
Download: AT&T Voicemail Viewer
9. VisionMail Visual Voicemail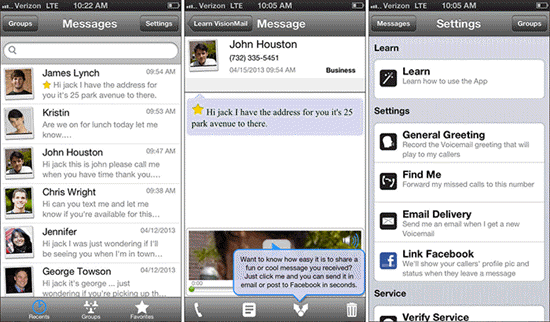 This is the best application in voicemail category. It's a propelled social and additionally voicemail app for your iPhone. With the boundless voice to text interpretations, you can rapidly discover what your guests are stating.
Sharing or reacting to messages by means of Facebook, email or SMS is entirely basic. Utilize customized welcome greetings for your guests to keep them engaged. Also you can look at Facebook status and additionally profile picture with the message of your guests.
Cost: Free
Download: VisionMail Visual Voicemail
10. Frontier Voicemail Viewer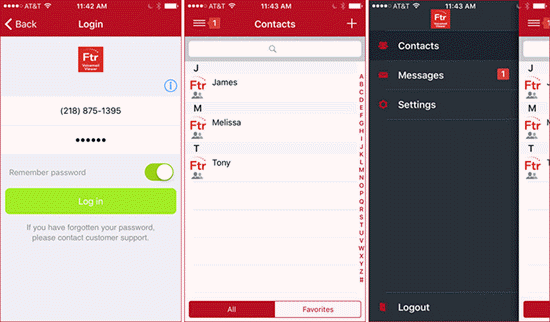 This user-friendly voicemail application is best for you iPhone and iPad. The features of the applications are as follow:
It allows to forward a message or any fax as an email.
You can also playback Voicemail messages.
You can control the incoming calls.
View Faxes.
This application gives unified messaging experience. It will always alert you whenever a new voicemail arrives.
Cost: Free
Download: Frontier Voicemail Viewer
Conclusion
Voicemails feature is for knowing that a person is trying to contact you but you're busy or you're not ready to answer them at that moment. So, you can choose from above best applications are listed to receive and send voicemails easily. These all are the best voicemail applications for your iPhone and iPad. All applications are user-friendly, so you can use them without any disturbance. You can select the best application according to your need. Also comment down your favorite application and questions if you have.