How to Quickly Convert YouTube Playlist to MP3
When it comes to YouTube, we all know that it is the world's largest video sharing platform. In fact, besides watching videos, YouTube is also a good place to listen to music, albums, audiobooks, podcasts, etc. Whether you like pop music, classical music, electronic dance music, nursery rhymes or other music genres, you are able to find content that suits your taste here. The only drawback is that you can only listen to them online, which is quite inconvenient.If you can create a playlist of your favorite music and then convert them to MP3, everything will be simple. Don't know how to do it? Here is a full guide.
The tool we're going to use is Jihosoft 4K Video Downloader, it's one of the best YouTube playlist to mp3 downloader and converter on the market. With the help of this powerful software, you can not only download videos from YouTube, Facebook, Twitter, Instagram, and other sites, but also convert an entire YouTube playlist to MP3 for offline listening. Here's how to use it:
Step 1: Click the download button given in the article to download 4K YouTube Video Downloader, and then follow the system prompts to install it on your computer. It is suitable for almost all Windows and Mac operating systems and has been tested by authoritative sites, with strong compatibility, safe and virus-free.
Step 2: Run YouTube playlist to mp3 downloader, and then click the "Buy Now" option in the pop-up box. Once the payment is completed, you will receive a 20-digit registration code. Copy and paste it into the the corresponding box, along with your email address, and then click Activate.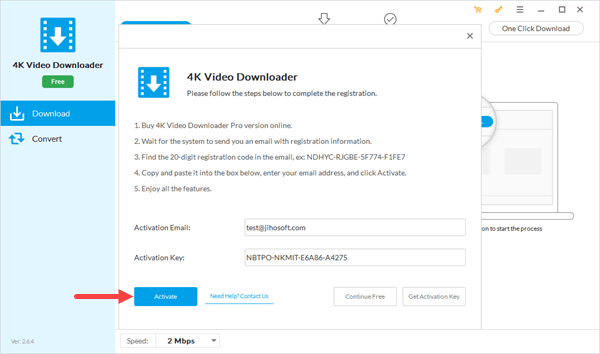 Step 3: Go to YouTube, create a playlist to add your favorite music here, then copy the link of the playlist or the URL of one of the videos, return to the software, and click the "+Paste URL(s)" button at the top of the main interface. (Note: if you paste a link to a video in the list, the system will ask you to download a single video or download the list, please select the latter)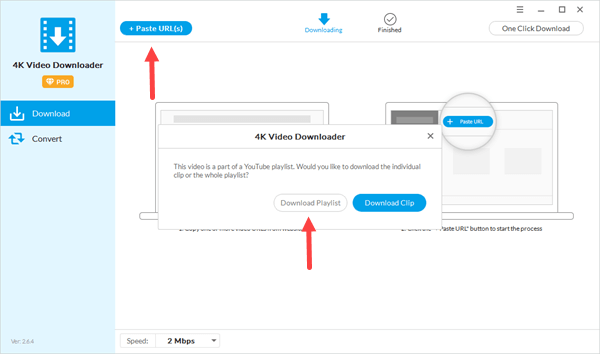 Step 4: After the link is parsed, a window will appear, where you can see the titles of all the videos in the playlist, and choose whether to download them directly or convert them to MP3/M4A. At this time, please check the "Convert to MP3" option and tap the "Download" button to go ahead.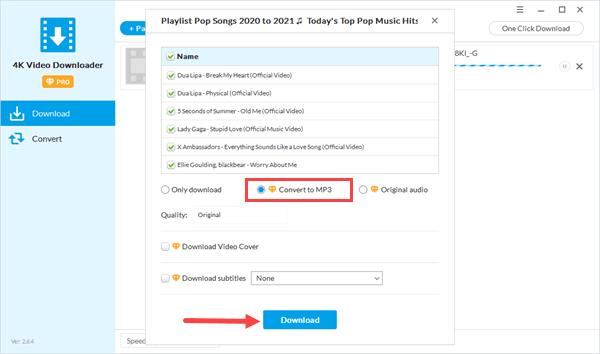 Step 5: Next, the system will automatically start to convert the YouTube playlist to mp3, you can clearly see the progress bar and completion rate. After the download is complete, the video will be automatically saved to the completion interface and can be directly listened to or added to iTunes and other places.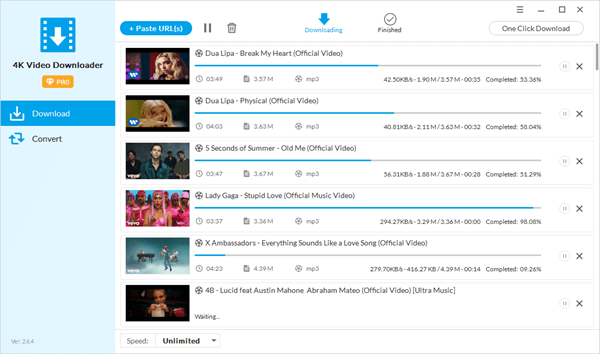 The above is the detailed tutorial on how to convert YouTube playlist to mp3, which is very simple, right? Now it's time to download and install Jihosoft 4K Video Downloader on your PC or Mac for a try. As a professional YouTube downloader and converter, it not only enables you to convert YouTube playlist to mp3 but also download videos to mp4 and save them in their original quality.