Best Way to Download 8K Videos from YouTube in 2022
In this article, we will teach you how to download 8K videos from YouTube with the best 8K Video Downloader in 2022!
8K is the highest resolution YouTube currently supports. Its pixels are 7680×4320, which is 4 times that of 4K (3840×2160) and 16 times that of 1080P (1960×1080). Since the first 8K video Ghost Town was released, more and more 8K videos have sprung up on YouTube.
How to Download 8K YouTube Videos?
Despite there being many 8K videos on YouTube, it seems hard to find a way to download them. As we all know, most YouTube video downloaders on the market only support resolutions up to 1080P. So if we need to download 8K videos from YouTube, it is best to find an 8K Video Downloader that will not ruin the original quality of the video.
What's the Best 8K Video Downloader?
Jihosoft 8K Video Downloader is such a tool that you can use! With this software, you can quickly download 8K 60fps videos from YouTube to your computer without any quality loss. Apart from downloading 8K YouTube videos, it can also download 360 VR videos. What's more, it allows you to convert YouTube videos to MP3, MP4, MOV, AVI, and any format you like.
Here are the 5 simple steps to download 8K videos from YouTube:
Step 1. First, download the 8K video downloader, and then follow the on-screen instructions to install it on your computer.
Step 2. Go to YouTube, search for the 8K video you'd like to download, then right-click to copy its link address to the clipboard.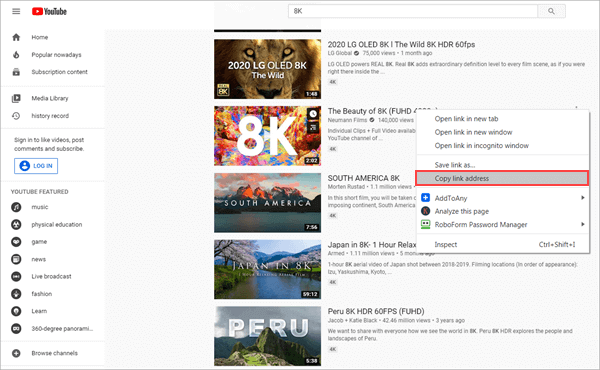 Step 3. Run the 8K video downloader, and click the button on the main interface to paste the video URL into the program for parsing.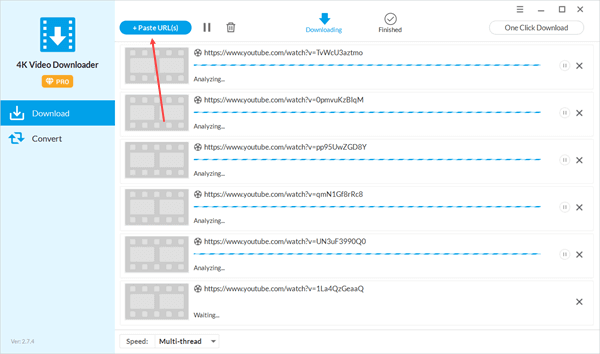 Step 4. Choose your preferred resolution (such as 8K, 4K, 2K, 1080P) and confirm whether to download subtitles and cover of the video.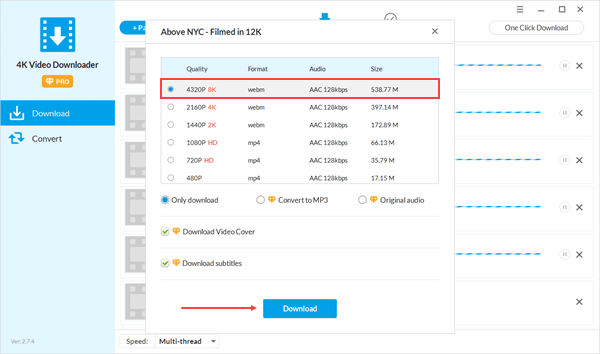 Step 5. The software will automatically start downloading 8K videos from YouTube. After the videos are downloaded, you can play them directly or convert them to whatever format you like.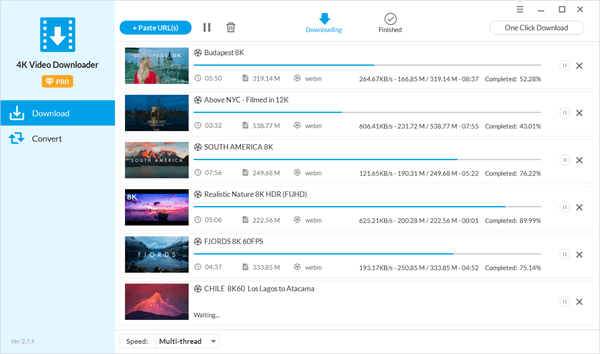 The above are 5 simple steps to download 8K videos from YouTube. By reaching this line, I believe you have fully mastered the essentials. One thing to note is that if your player is not compatible with 8K resolution, there is a high chance that the video will fail during playback. So it is highly recommended that you install an 8K video player (such as PotPlayer) on your computer, which will bring you a smooth viewing experience.