How to Watch Blocked YouTube Videos with Ease
Have you ever been in a situation where when you clicked to play a YouTube video but were told "The uploader did not make this video available in your country" or "This video may not be suitable for some users"? It's unfortunate, but don't be disappointed! In this article, we will teach you how to quickly bypass YouTube restrictions and watch blocked YouTube videos!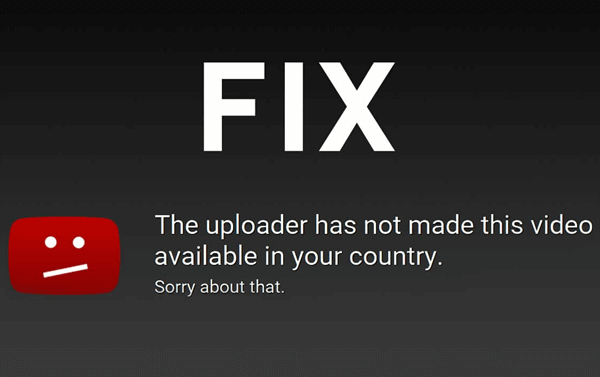 Part 1. Watch Region-Restricted YouTube Videos
If you are told that the video is not accessible in your country, it means that the video creator chooses to provide its content only to certain regions or countries, or YouTube prohibits certain content from playing in that region to comply with local laws. In this case, you can bypass YouTube regional filter to watch blocked YouTube videos, there are three ways to do this:
#1. Use a Proxy or VPN
YouTube tracks visitors' IP addresses to determine their country. You can use a proxy or VPN to hide your real IP address or switch the IP address to another country to bypass restrictions and easily access your favorite videos.
#2. Use Hooktube
Hooktube is a mirror site of YouTube. It has a simplified interface and removes some annoying features of YouTube, so it loads faster than YouTube. The most important thing is that it allows users to watch or even download blocked YouTube videos on its website without any regional and age restrictions. To do this, you only need to replace the "youtube" word in the original video link with "hooktube" or directly search the title of the video you want to watch on the hooktube website and click on it, then you will be able to watch blocked YouTube videos without any issues.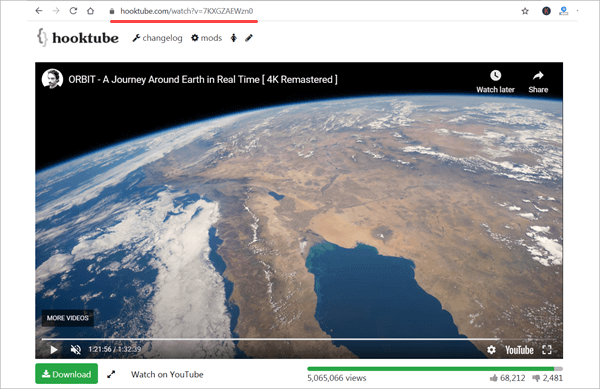 #3. Make a small change to the URL
This method is not always effective, but it is worth a try because it is very simple. When you play a video it displays the "video is unavailable in your country" error, you can change the "watch? V=" word in the video link to "v/". By doing this, the video will then play automatically.
Part 2. Watch Age-Restricted YouTube Videos
According to YouTube's community guidelines: "Age-restricted videos are not visible to users who are logged out, are under 18 years of age, or have Restricted Mode enabled." To watch age-restricted YouTube videos, there are five solutions:
#1. Change the video URL
This is the easiest way to bypass YouTube's age restriction. No need to use other web applications or log in to your Google account, just play the video, then replace "watch? V =" with "embed/" or add "nsfw" before "youtube" in the video link and press the " Enter" key, the video will play normally on the new page.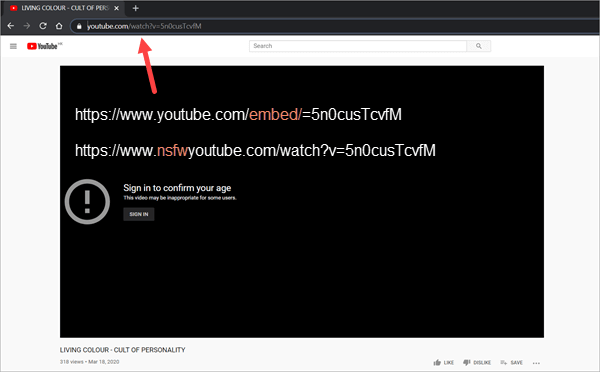 #2 Update Your Date of Birth
YouTube recognizes the user's age based on the user's birthday entered in the Google account's profile, and thus restricts NSF content from appearing in the sight of minors. To watch blocked YouTube videos, you must add or update your birthday so that YouTube considers you to be an adult.
#3. Disable the Restricted Mode
Restricted Mode is a feature that helps to filter out potentially mature videos. If you have turned on this mode before, you will also be unable to watch some inappropriate videos. In this case, all you need to do is click on your avatar, and then find the "Restricted Mode" in the last line of the drop-down menu and disable it.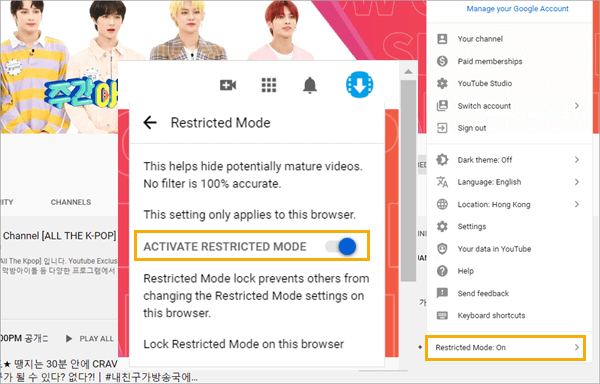 Part 3. Download Blocked YouTube Videos
By reaching this line, you have learned how to watch blocked YouTube videos. Next, we will teach you how to download them quickly so that you can watch them anytime, even without an internet connection.
The tool we're going to use is 4K Video Downloader, it is a powerful YouTube video downloader and converter developed by Jihosoft. Using it, you can quickly download videos from YouTube and convert YouTube videos to mp3 to watch or listen to offline. The following are the specific steps to use it:
Step 1. Download and install Jihosoft 4K Video Downloader on your computer, then run it to start a free trial or get a registration code to upgrade to the Pro version.
Step 2. Go to YouTube, find the video you want to download then copy its link address after bypassing YouTube's age or region restrictions. Then paste the video URL into the program for parsing.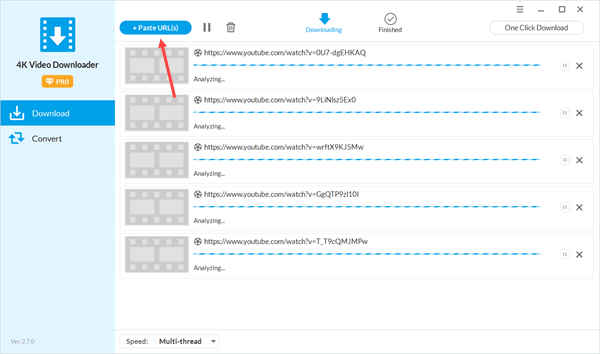 Step 3. Once the link is resolved, a pop-up window will appear, where you can select the video resolution and whether you want to download subtitles, covers, etc. After confirming, click Download.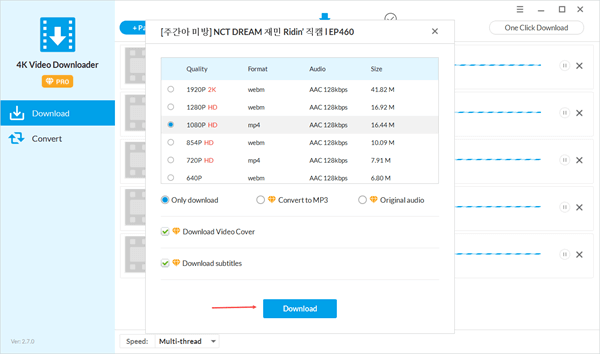 Step 4. The program will automatically start to download the video. After a few minutes, the video will be saved the "Finished" page, you can directly play it or open the folder to edit or share it.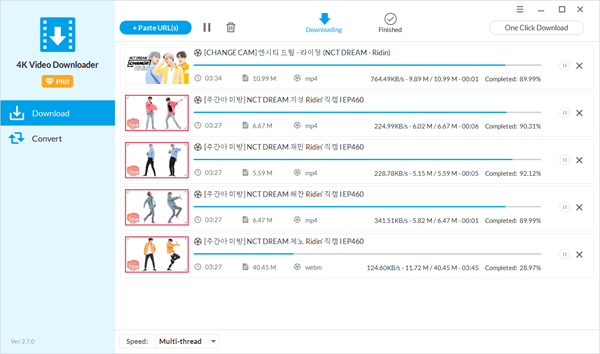 The above is a complete guide on how to watch and download blocked YouTube videos. If you find this article helpful, please share it with your family and friends.