10 Best Free Online YouTube to MP3 Converters in 2019
Tired of websites having to watch YouTube videos to hear what you want? Are you looking to save on data by listening to your favorite music on MP3? We have got you covered. You do not need to keep the YouTube page tab open to listen to your favorite music. You can convert YouTube music to your preferred music format like MP3.
Top 10 Best Video to MP3 Converters You May Like
In this list, we talk about some of the most useful conversion websites and software to suit your needs.
The site lets you convert videos for free without any limit to the number of files you want to convert, and you can feel free to use the online YouTube to MP3 converter as much as you want. With just a few clicks, you can convert your favorite videos into almost all major available media formats!
While it does offer a fast conversion rate, the actual time varies based on the length of your video and when exactly you will convert it in the day. The time of the matters the most because of the popularity of this service due to which its servers are slowed down during busy work hours. However, it all depends on the speed of your internet connection for the conversion to take place. For instance, a five-minute video of yours will take about a minute to convert, provided your internet is stable.
You will be able to convert your videos using your tablet or phone only if your device has Android support. Android enables a direct download of converted files. However, you'll be pretty much disappointed with iOS as it has limitations of its own and does not permit a direct download.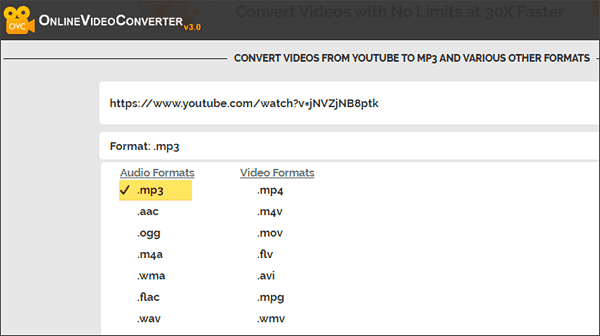 YtMP3 converter allows you to convert YouTube videos to MP3 in an audio format and mp4 video files. The process is simple, and you just have to enter the URL to convert the file. You can download it for free and does not require any software or even registration. The best part is that this service is apt for computers, a tablet, and your mobile phone!
The limitation to the free video to MP3 converter is that the maximum length of the original video should be 2 hours. However, the conversion process merely takes a few minutes. The audio quality of the converted file remains the same as of the original file.
If you are unable to save files on your iOS device, you need to download an external app called "Documents by Readdle" from the app store, and you are all set!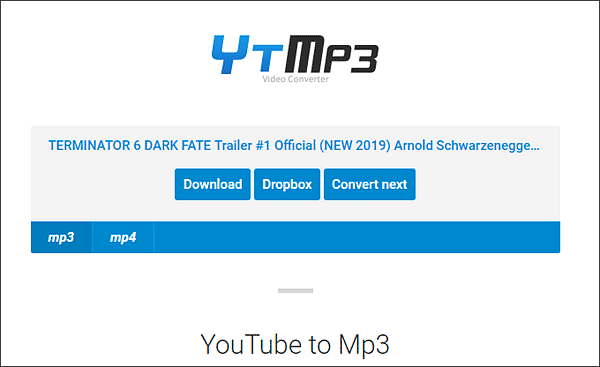 Converting has never been as simple as with Flvto. Offering high-quality conversion, Flvto supports MP3, MP4, MP4 HD, AVI, and AVI HD formats. You can use the online YouTube to MP3 converter or install the app on any of your devices with Windows, Mac, and Linux OS absolutely free of cost.
You simply need to copy the link from YouTube and paste the URL to the input field to convert the video. Voila, your favorite track is available offline while you are on the go!

Video conversion has never been any faster without 2conv. The free YouTube to MP3 converter is fast and reliable as compared to most services that have slow servers. In a hurry and have slow internet speed? Worry not – your favorite tracks will be converted in a few minutes and will be ready for download.
Tip: Need to edit YouTube videos? Here are 10 best YouTube video editing software recommended for you!
Unlike other sites, this YouTube video to MP3 converter does not come with malware attached upon downloads. There is no registration process required, and you are done with an easy conversion in a couple of clicks. The best part is that the service is available in languages such as Spanish, Portuguese, and Turkish for a more user-friendly experience!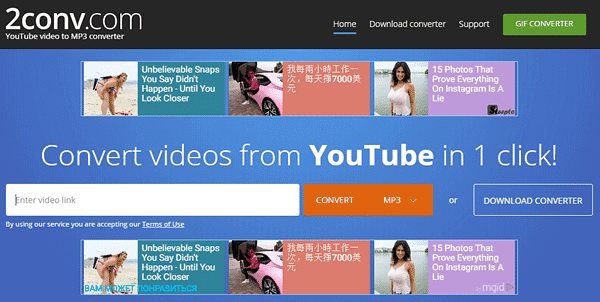 The most versatile converter available for free, Y2Mate has garnered popularity on the internet. You can convert and listen to your songs in MP3 in different formats and can customize it for your device, whether you own a PC or a tablet.
An additional feature is the cloud upload to your DropBox and Google Drive, which is not provided by most online YouTube to MP3 converters.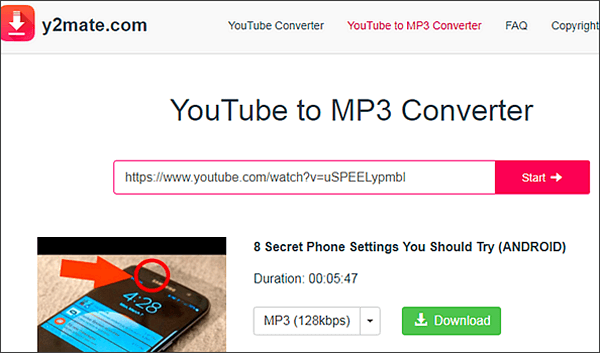 There is no need to convert YouTube files with this software as it functions as a direct download from the URL you paste in the input box. Suitable for Windows and Mac, or convert to popular formats like AAC, OGG, M4A, FLAC, and WAV audio hassle free.
The software has had significant updates since 2006, including YouTube signatures and bulk downloading feature. Your multithread downloads can be lossless and lossy in popular MP3 (standard to high quality), or M4A formats like WAV, FLAC, and OGG; just the way you want it to be.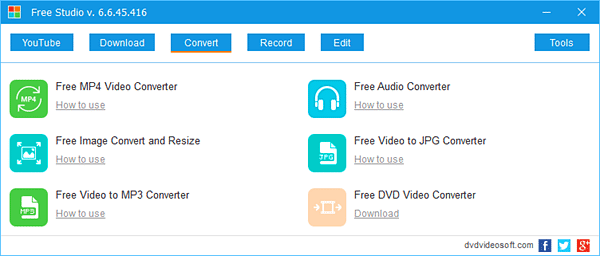 Convert YouTube videos to MP3 files quickly. 4K Video Converter allows the conversion of 4k video to MP3 for audio extraction and works on both Windows and Mac operating systems. There is no risk of malware; the software has been scanned by 52 leading antiviruses.
All you need to do is to drag and drop links to your favorite tracks and get the converted MP3 files to your computer. The software is user-friendly, and you can transfer songs directly to your iPod, iPhone, and iPad on the go. If you love the idea of audiobooks, download them hassle-free and listen to them offline while lounging.
Also Read: Best 4K Video Converter to Convert 4K Ultra HD Videos
With its easy proxy setup, you can change your IP address from the settings and have access to downloadable videos that are otherwise banned in your region!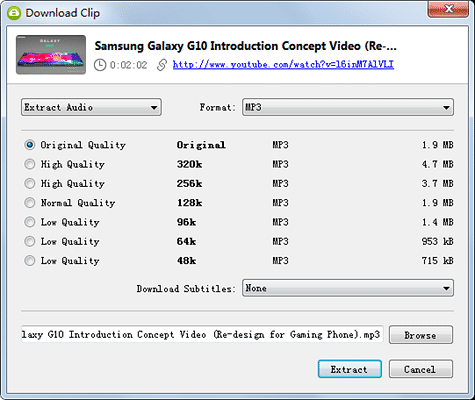 Download unlimited videos and playlists from YouTube, Facebook, and various other popular sites with the basic version of YTD absolutely free of cost. You can easily convert videos to your iPhone or iPad in MP4, WMV, AVI, and MP3 format. It supports multiple video downloads at a fast speed of 4x and has an automatic resume/retry feature, which helps to resume the download when the internet connection fails.
There is an advanced panel that monitors recent and past activity.
Unlike other software, YTD provides an ad-free experience with no install offers. Moreover, the software offers free email support in case of bugs or downloading errors.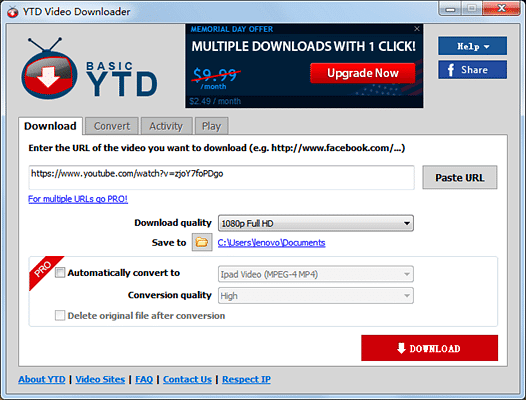 Looking for something truly free? Music lovers will certainly rejoice by knowing that Freemake has been recognized as one of the best YouTube converters for seven years with a user base of about 80 million till date. It is so user-friendly that allows you to copy and paste YouTube links or type the name of song artists and it will find & convert the music.
Its multithread technology is ground-breaking and fast. With a perfect size of 320 kbps MP3s, it automatically detects high-quality videos. As there is no video to audio re-encoding, there is no chance of loss of sound quality.
The other unique features of this free YouTube to MP3 converter include download history, preview before conversion, and direct play of the music in the software right after download.
Tip: In addition to converting YouTube videos to MP3, Freemake can also be used to download videos from YouTube, Facebook, Instagram, and other sites.
It is super-reliable, offering 24/7 support, making it one of our favorites.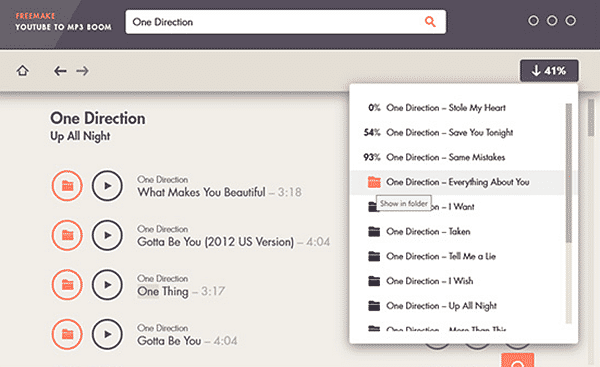 Apowersoft Limited is a Hong Kong based company with a vision to provide accessible digital media solutions. The software has a smooth conversion process to convert videos to MP3 by a direct search from YouTube or local browsing from a destination folder 100% free with no trial limitations or gimmicks.
Apowersoft is compatible with various web-browsers like Google Chrome, Safari, FireFox, Opera amongst others on both Windows and Mac OS. You can also convert videos or streams from Dailymotion, Vimeo, Ustream to MP3, AVI, MOV, and MP4 format.
More, you can choose the file size as per your choice. You can convert multiples files simultaneously within a few minutes, which is useful in case you need to convert a batch of files.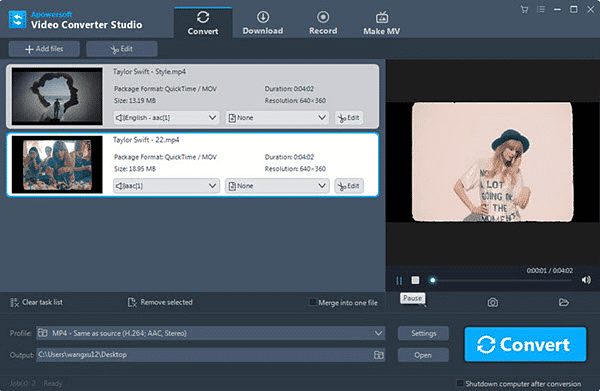 Conclusion
Most of these YouTube to MP3 converters go a long way than just helping you listen to your favorite music in MP3. The next time you are looking to listen to YouTube music in MP3, you know where to go!
Related Articles