12 Best Free YouTube Video Downloader to Save 2K/4K/8K Videos
YouTube is a treasure-house of important audios and videos that you want to revisit time and again. Not only do you have access to the latest music on the platform, but you can also follow different channels related to a variety of topics like politics, cooking, beauty, fashion, news and more.
Sometimes you fall in love with a video, so you want to revisit it again and again, and that is where downloading comes to aid. Having a YouTube video downloader will allow you to download videos from YouTube and store them on your phone. It will not be the same as offline viewing. The video will get stored in your internal storage, and you will be able to access it even if you uninstall the app from your phone for some reason.
The 12 Amazing YouTube Video Downloaders for PC
You may want to know how to download YouTube videos because there is no direct option. This is because the platform is extremely particular about its copyright rules. Don't worry! With a perfect tool, you will be able to save videos from YouTube very easily. Here are 12 of the best video downloaders in 2019.
1. 4K Video Downloader
It is one of the best YouTube video downloaders for Windows 10/8/7/XP, supports downloading videos from YouTube, Facebook, Twitter, Instagram, and other popular video sites. With Jihosoft 4K Video Downloader, you can download not only YouTube videos, but also entire YouTube channels or playlist, as well as custom video resolutions.
What really makes this free video downloader stand out is that it allows you to download YouTube videos with audio, subtitles, and covers, and convert YouTube videos to MP3, which is not possible with the online YouTube video downloader. Moreover, the software features a free video conversion function that enables you to convert YouTube video formats to MP4, MOV, AVI and MKV in high quality. And if you want to cut and edit your video, or add audio, subtitles, and watermarks to your video, the video editing feature won't let you down.
Besides, you can subscribe to your favorite channels and playlists. The benefit of this is that you can check if there are any new videos on the channel at any time, if yes, you can download all of them at once.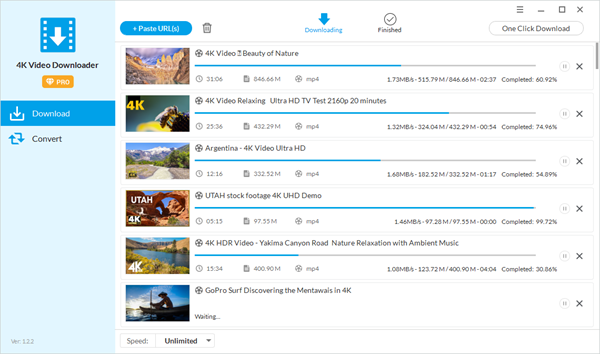 2. Gihosoft TubeGet
If you want a YouTube video downloader that will be efficient, you can go for this one. Gihosoft TubeGet will allow you to download any video that you like from YouTube. You will also be able to use it for other video streaming apps that you are fond of. With the help of this software, you can download YouTube playlists, subtitles and more. You will also have the option to convert YouTube videos to MP3 audio. The storage of downloaded videos is a very easy process because the software will transfer the downloaded files automatically to mobile devices when the auto transfer is on.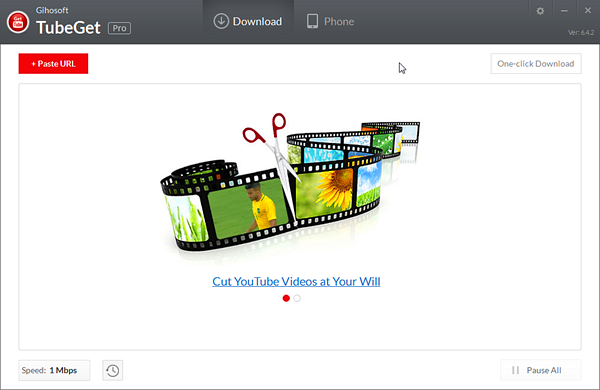 3. YTD Video Downloader
A powerful software that makes it easy for you to download your favorite YouTube videos to PC. The free video downloader comes with an integrated video player, which will allow you to watch the video you downloaded right away. It is absolutely free, and you can convert the downloaded product into any format that you wish. All you need to do is copy the URL of the video you like and enter it in the software. Now, you can choose the download quality and the storage location to start the process. If you prefer, the website will not retain the original video after downloading.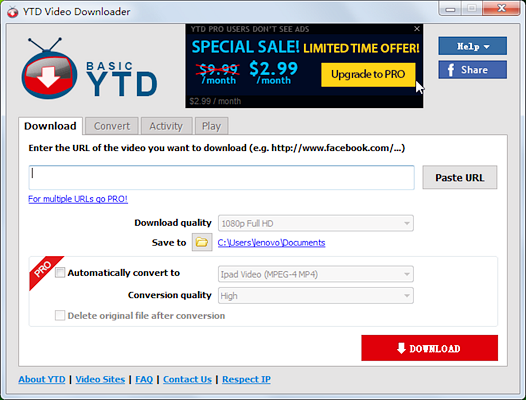 4. Freemake Video Downloader
One of the fastest video downloading software, Freemake utilizes multi-threading technology, which allows it to rip the videos at record speeds. You will be able to download and retain the quality of 4K and Full HD YouTube videos. You can also save the full playlist and channel favorites for free. One of the advantages of using Freemake video downloader is that it will allow you to unblock and download unavailable videos with the help of a proxy. You can transfer the HD multimedia to your Dropbox or Google Drive.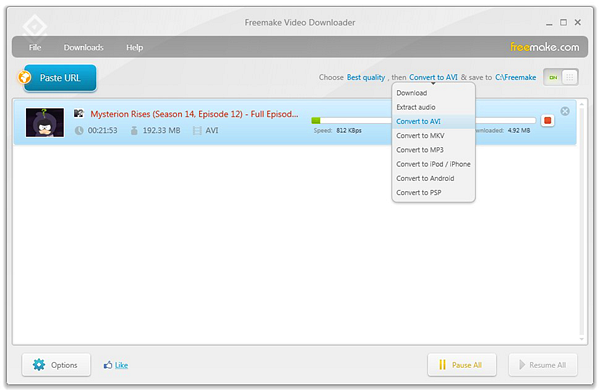 5. WinX YouTube Downloader
If you are looking for a free YouTube video downloader for PC, this one is a great choice. It can download the best HD and 4K videos from YouTube in a matter of minutes. You will be able to save 4K movies, music or workout videos, and live streams among other videos. You can also adjust the resolution of the download based on your requirements. The completely new interface will make it easy for you to capture YouTube live videos. The best YouTube downloader also allows for bulk downloads, which means you can save a lot of time. It is easy to install and gives you access to different formats. Change the required format of the download to suit your needs.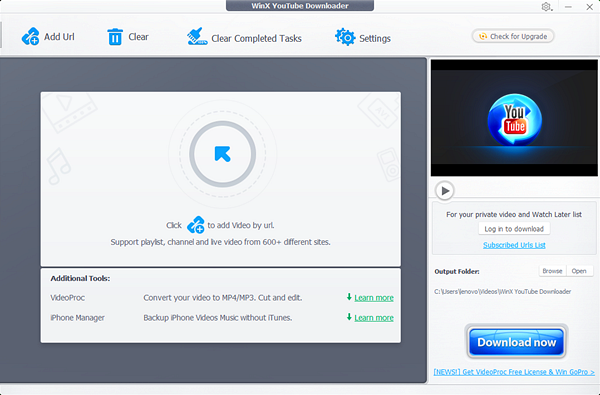 6. DVDVideosoft Free Studio
In case you are unsure about how to download YouTube videos, it is best to go for apps that are easy to use. Free Studio is the complete multimedia package you need. The Download tools will allow you to grab the YouTube content you want and store the videos on your device. You will be able to both download and convert YouTube videos to MP4 and MP3 formats. Moreover, you will be able to edit them later with the help of the other tool suites provided by the software.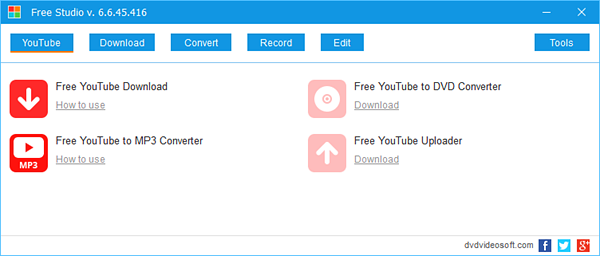 7. aTube Catcher
This YouTube video downloader software wants to give the users the easiest time possible. You will not have to spend even a single penny in order to get the conversion done. You can download your favorites videos for free by using aTube Catcher.
It records the screen no matter what you are doing. You can depend on aTube Catcher to help you save your valuable computing resources and the bandwidth. Once you download a video, you will be able to replay it any time you want, and for as many times you want. The community is intent on keeping the services free of cost. The super-fast download speed will help you save some time in the long run.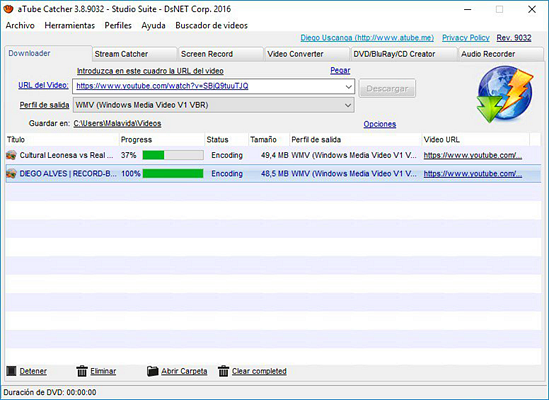 8. Wondershare AllMy Tube
With the help of this software, you will be able to download videos from YouTube with relative ease. You will be granted offline access even if you do not have the app, and you will be able to replay the videos as frequently as you want. The YouTube video downloader will allow you to download videos in SD, HD, and 4K formats. You will also be given the option to download an entire YouTube channel or playlist. The downloading process is simple so that everyone can get the job done. You can also experiment with different resultant formats based on how you plan to use the downloads.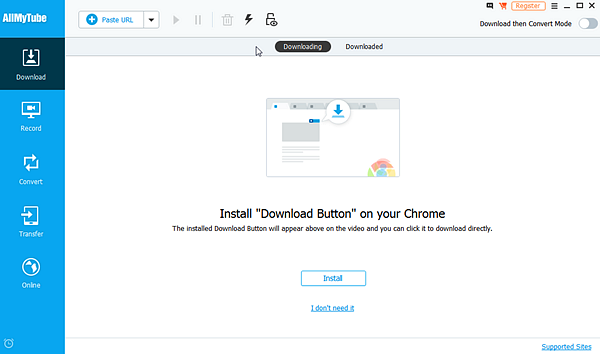 9. Airy
With Airy, you will be able to download all your beloved YouTube videos with just one click. As a result, you will be able to access them even when you are offline. The Airy YouTube Downloader is able to download YouTube videos in different formats like MP4, 3GP, and FLV. It is compatible with HD and Ultra HD videos and can retain their quality. Moreover, you will also be able to convert YouTube videos to MP3. You can choose to download the entire playlist at a time in order to save time. The app will be able to handle the task and give you the correct output.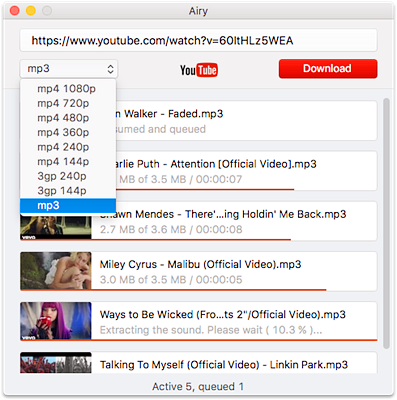 10. Kastor All Video Downloader
With this free video downloader, you will be able to save and store all your favorite videos from YouTube onto your device. It can support other major streaming websites as well which will allow you a certain degree of flexibility. You can depend on this software to give you fast high-speed downloads. There is no limit to the amount of content that you can download. It comes with a built-in search engine that makes it easy for you to search for videos directly. The built-in player allows you to replay the videos after the download.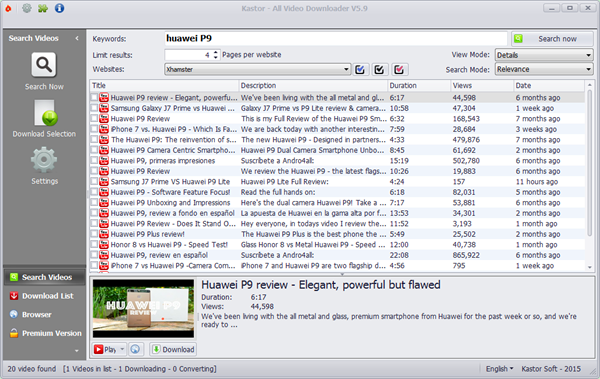 11. ClipGrab
Sometimes, all you need is an easy to use YouTube video downloader, which will do the work for you without any problem. With ClipGrab, you will not have to worry about complications because it can download videos from all websites for free with just a simple click. You will not have to pay any money to use the interface, but you can make your own small donation to support the endeavor. You can use the software to convert downloaded videos to formats like MPEG4 and MP3 among others.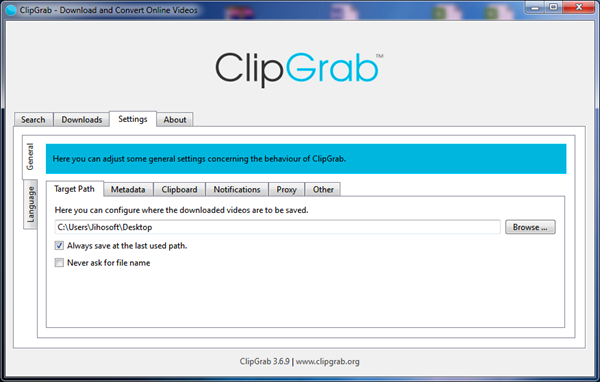 12. TubeSaver
You will be able to use this software no matter what device you use. Whether you prefer a smartphone or a PC, you can use this software to download the YouTube video you want onto your device. The service is absolutely free, and you will not have to pay in order to download the software. It allows you to search for websites quickly. There are thousands of websites that you can explore. When it comes to YouTube videos, TubeSaver is able to download HD videos and music at a very fast speed without any hiccups. Moreover, the quality is retained. You can also share videos with your friends through this software.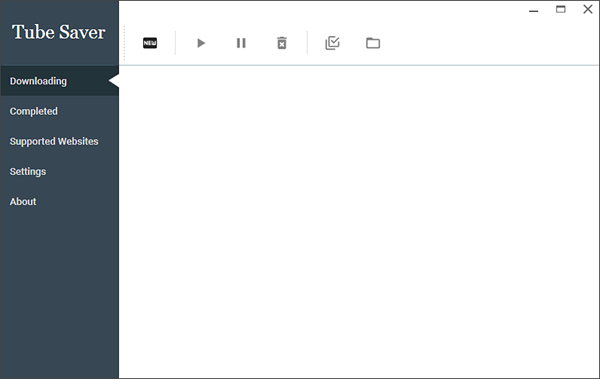 Listed above are the twelve best video downloaders for downloading YouTube videos. Which one do you like the most? Leave a comment below!