How to Download YouTube Videos on Android (5 Methods)
Seeing videos on YouTube can be fun, engaging, exciting, and full of pleasant moments. The great thing about such a platform is that you have all the information right in front of you, and it can be a very nice, rewarding, and different experience. That being said, watching on Android is great, and it certainly has the potential to be a lot of fun. The problem comes when you are offline and can't watch anything on YouTube. You can avoid that by using a YouTube video downloader for Android. If you download YouTube videos on Android, you can easily share it to other platforms. It also works great for offline/fluent viewing in case you would have a lot of buffering.
Method 1. Get YouTube Premium
A good way to deal with this problem is to enroll in YouTube Premium. This is a service that allows you to view videos on YouTube without ads easily. And at the same time, it also allows you to download YouTube videos as you see fit. The problem with YouTube Premium is that this is a monthly subscription. So you will have to pay monthly, and that can be very costly.
A lot of people want a one-time purchase, not a subscription to be added to their list of expenses. So when you learn how to download YouTube videos on Android, this is an essential aspect to keep in mind. Sure, it works, but you would have to download everything within a month. If you want to download YouTube videos to Android the next month and the subscription is expired, you will need to pay for it again.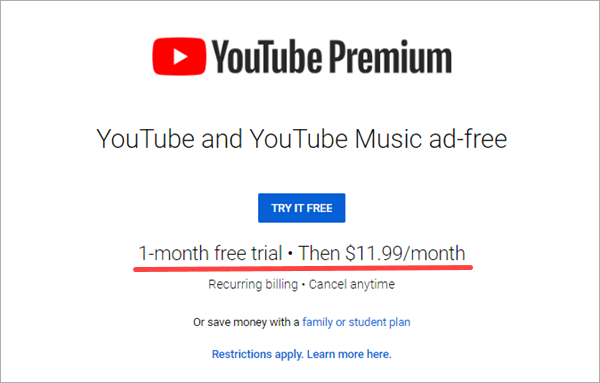 TubeMate is maybe the best YouTube downloader app for Android. The idea here is that this is an app that helps you download YouTube videos on Android quickly and with the best possible results. What you can do is access the video you want on YouTube via the app, then choose to download it. You will notice there are a variety of video formats that you can choose based on your requirements. On top of that, you can also choose lots of other features like speed limits, how much stuff you can download at once if you want the download to resume automatically, and so on.
Then you can also customize some fast download options and even use a media converter if you want to convert the video to another format for your convenience. It's a great opportunity and one of the things that push it to the next level since you can have a whole lot of fun, and it will be an enjoyable experience every time. The downloads are fast, dependable, and you will find the experience to be great every time you use the app. It's convenient, different, and you have the best results every time in here. The downloads are shared by default on your storage card, but you can put the videos on other places if you want.
This is great because TubeMate offers a fast download experience within Android; there's no need for extra tools or solutions. That makes the process so much easier. The fact that it automatically saves on the SD card can be inconvenient, true, but in the end, it will lead to a great experience anyway, and that's what you want to focus on.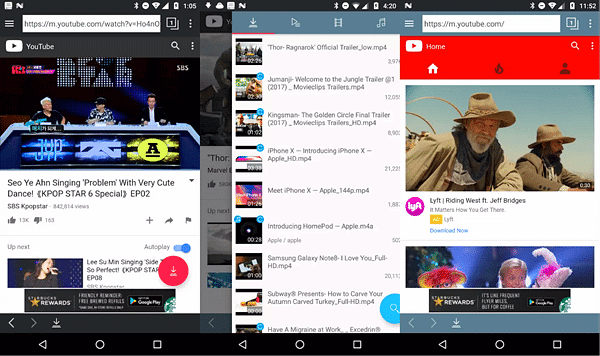 By far, the simplest and most efficient way to download YouTube videos on Android is to download the video to your desktop and transfer it to your Android phone. The great thing about Jihosoft 4K Video Downloader is that you can download dozens of videos at the same time and fully customize the quality for each one of them. The app does an excellent job at allowing you to save videos from YouTube and hundreds of other video platforms, such as Facebook, Twitter, Instagram, Dailymotion, Vimeo, etc. With this tool, you can also download the entire YouTube playlist/channel, subtitles/CC, original audio, video cover, and more.
Within Jihosoft 4K Video Downloader, you can also get the best YouTube downloader app for Android experience, and then you can convert YouTube videos to MP3, MP4, MOV, MKV, AVI, and other formats. This is also a conversion tool and a perfect one. That you can cherish and use all the time without any hassle. The experience is always exciting and diverse, and you will notice that the process is always dependable and convenient.
The app is also easy to use, as well. You create a list of URLs that you want to download, paste them inside the app, and then you are good to go. It will be a very good experience since you can fully customize everything and have the videos saved in a folder of your choosing. Once you have that, you can check the content and transfer it to Android. It's the best approach because you can feel free to download YouTube videos on Android via the app all at once, then transfer whatever you want fast and easy.
Besides, you can easily access the fastest download speeds on the market. That's what makes Jihosoft 4K Video Downloader so unique, the fact that you have complete customization options and features unlike never before. This is a very powerful tool and one that you will find yourself using very often thanks to its reliability and dependability. Just consider giving it a try, and you will find the results to be very good every time.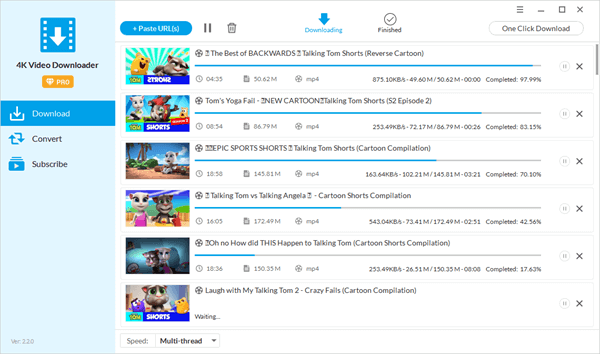 iTubeGo has an interesting perspective as a YouTube video downloader for Android. They know that people want to get all the content fast and easy, and they don't really like to wait. So the online video downloader does not offer any download customization options, you just put the YouTube link, and then you have your content downloaded. Once you have it done, you will need to use the Android browser to put all the content on your phone. The problem here is that you can download a single file at a time.
And to make things even more challenging, the customization options are nowhere to be found. So the video will be captured only at the current visual rate that you chose, or the highest one, depending on the situation. There's obviously no support for special videos like 3D or VR. Those will not look good at all; if anything, there will be problems. Granted, this solution is free of charge, but you get what you paid for. It's a simple tool to download YouTube videos to Android, but you will be limited as you can imagine. This means you have to figure out the process and see what tool offers what you want.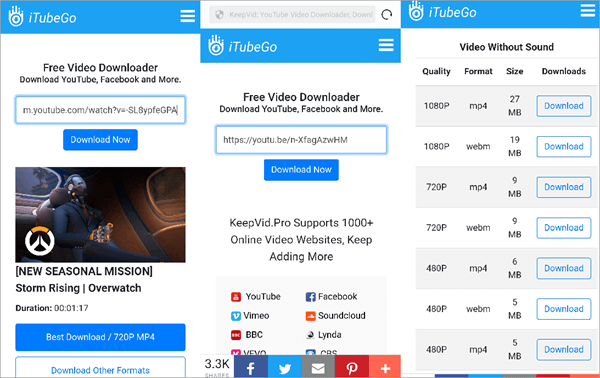 If you don't want to go with a YouTube video downloader for Android, you can use a screen recorder. AZ Screen Recorder is a tool that does an excellent job at this. But as you can imagine, this is not a tool to show you how to download YouTube videos on Android. It's something else, and you will find it to work great as a screen recorder unit. If you want to get videos at the best quality, this is definitely not the way. The idea itself is that you are recording stuff because there's no other way to access the content.
But in this case, you do have other ways, you can download YouTube videos on Android, so this type of solution isn't really something that you want to consider or check out, to begin with. There will be obvious challenges as you try to figure out the best results, and in the end, it's all a matter of perspective at the end of the day. But if you do this right, it will totally be worth the effort, that's for sure.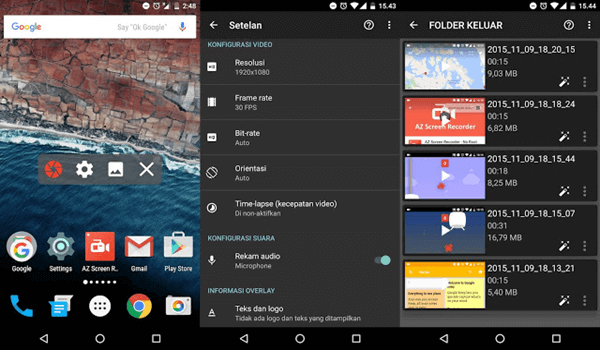 Conclusion
If you want a good YouTube downloader for Android, it's all about understanding the process and figuring out what solution will work. There are methods that you can use to download directly on the device, but they have ads, and you can download only a single file at once. The ideal thing is to download all the videos you want on your computer and then share it to your device fast and easy. That certainly works, and it will give you the experience you want without that much of a hassle. It's a great idea, to begin with, so try to consider all the options and the outcome itself will be very convenient.
Overall, these tools will help you download YouTube videos on Android very fast. And while you may need a few workarounds for some of them, in the end, you can still access the content you want on the platform of your choosing, which is what really matters the most!