How to Download Funny Videos from YouTube – Easy & Free
YouTube is a great platform with lots of comedic content. And that's great, because a lot of people want to go home and just see a few funny video clips. Which is something you can actually get if you pay attention and know where to look. In the past few years, the popularity of online videos has exploded, and it continues to be more and more appealing to see such content.
That's because YouTube itself is designed to be diverse, it works amazingly well, and it will push you to the next level in a creative manner. YouTube is the biggest video sharing platform and it has a plethora of videos on it, so if you are passionate about creating something new and different, this is the right way to do it. While it can be challenging at first to find the right funny video clips, we are here to help. And we will also show you how to save funny YouTube videos too.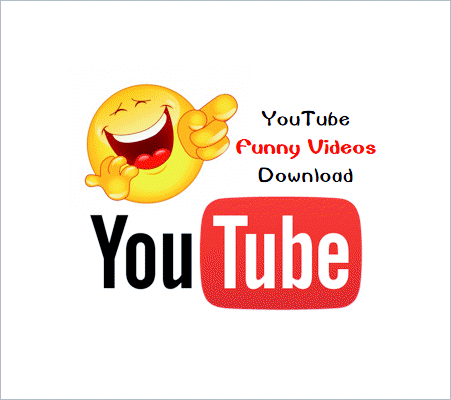 Top 10 Funny YouTube Channels in 2019
YouTube's Restrictions on Video Downloads
The unfortunate thing about downloading any type of content on YouTube nowadays is that you simply can't do that. You will need YouTube Premium to download any video, but that has a monthly fee and you want to avoid it. The best approach with all of this is to use a tool that will do funny video download fast and easy. That being said, there are lots of scam tools out there, so you really have to figure out what tool works for you and how you can use it properly. You can download funny videos from YouTube without a problem if you know how to do it, and here are some of the right options to keep in mind.
Great Tools to Download Funny Videos from YouTube
One of the toughest things for most of us when we want to download funny videos is that YouTube restricts us due to copyright purposes. But if you pay for their Premium service, you can download content. So this becomes an issue, how can you download funny YouTube videos without purchasing their dedicated service for this? It all comes down to finding the right tool that will save funny YouTube videos for you.
1. Jihosoft 4K Video Downloader
Jihosoft 4K Video Downloader is by far one of the best and most popular tools to download funny videos from YouTube. What really makes it different is the fact that it can save videos from anywhere. It works great with thousands of different video websites, YouTube being the prime example here. With help from this tool, you can download entire YouTube channels and playlists without any issues. They also make it easy to save any type of content, be it 1080P, 4K, 3D, or VR, even 360-degree content is supported.
On top of that, Jihosoft 4K Video Downloader will help you download funny YouTube videos with subtitles, sounds, and covers, too. And the tool goes even further by offering the ability to convert your videos to all kinds of formats like MP3, MP4, MKV, AVI, MOV, and many other video formats. That really makes all the difference, and it provides you with a great way to push the experience to new heights all the time. It's creative and powerful, so you have to check it out.
How can you use Jihosoft 4K Video Downloader to download funny videos from YouTube?
Step 1. The first thing you need to do is to download the 4K YouTube video downloader and install it on your Mac or Windows computer.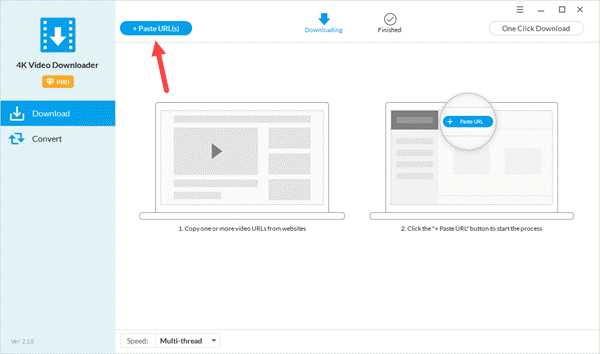 Step 2. Once you installed it, you will be able to use it. The first thing you want to do is to acquire a list with the YouTube videos that you want to download. Paste the URL inside the app by pressing the + Paste URL(s) button.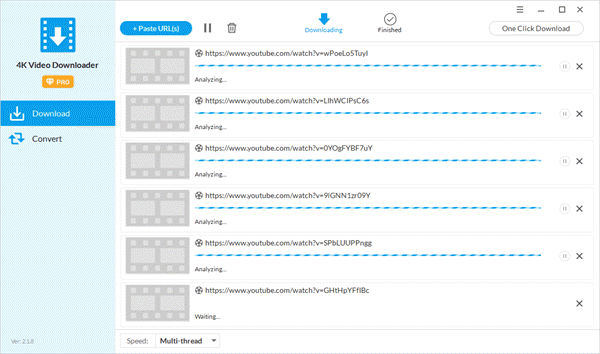 Step 3. Now you will have to wait as the Jihosoft 4K Video Downloader tool will need to do a bit of parsing. At this time, you will have a dialog pop up where you can select the overall quality, format, audio, and you will also know the size of the video. You are also allowed to choose if you want only to download the video, download only its audio or convert the video to other formats. You can also select to download subtitles.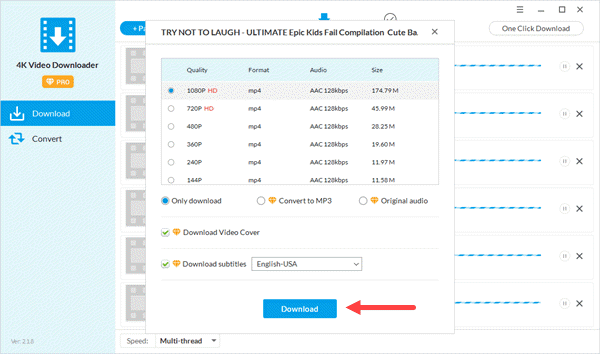 Step 5. Press the Download button and you will be able to start downloading the videos. Depending on the video size, it might take a little bit of time to complete the process. Once the download is complete, you can access your file in the output folder and you can check it there if you want.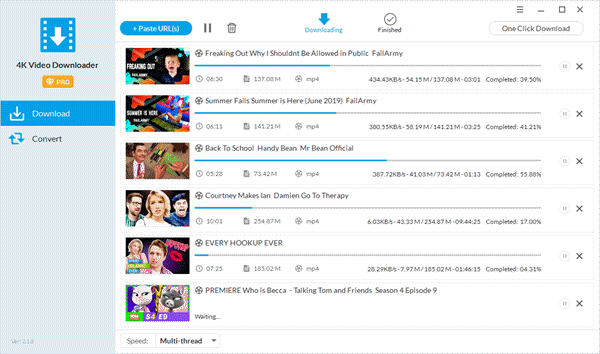 2. Y2mate
Y2mate can help you download video and audio from YouTube. Because it's an online-based tool, it's not offering a lot of features, it will download the file as it is without any real changes made to it or options. Thankfully, the download process is intuitive, although it can last for a while, depending on the video size.
3. Keepvid
Keepvid does a similar thing, but the fact that it's a front to a paid tool means you don't really have lots of options. Which is still OK if you want to download the video the way it is. But if you are looking for a lower or higher quality format as you download, this might not be the right tool for you.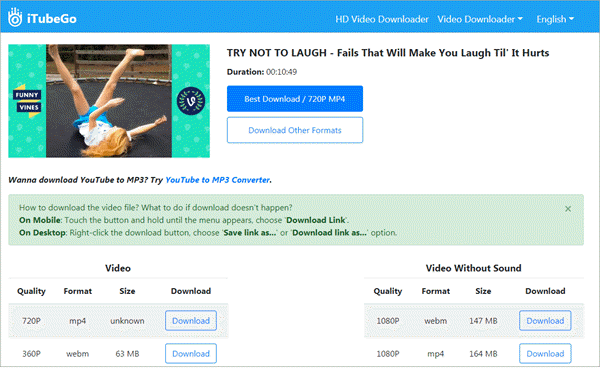 4. Ddownr
Ddownr helps download YouTube videos and playlists for free. The great thing about it is that you can also download playlists and choose the playlist range. You can't download an entire channel however, and you will deal with a variety of restrictions too.
Conclusion
If you want to download funny videos from YouTube, Jihosoft 4K Video Downloader is by far the most complex and professional tool that you can use. It's dependable, professional, and it brings in astounding front results and great benefits while also keeping the experience as comprehensive as possible. We encourage you to check it out and give it a try as it will help you save funny YouTube videos a lot easier and faster than ever before. It's a stellar tool with lots of great ideas, and you may want to check it out yourself today. Keep in mind that you can download as many videos as you want, so you get plenty of options and no limitations this way!