Top 8 Best Free 4K UHD Video Player Software for Mac/Windows 10 in 2019
Technology is changing and developing, and we are getting introduced to newer and newer things. Gone are days when you used to watch movies with no extra or special effects. Now, most of the movies that you see are 3D. But, one of the recent gifts of technology is the 4K Ultra HD video which is an upgrade to the 3D and gives you a really good close-up. Then how to play 4K UHD videos on your PC? Well, the best free 4K UHD video players can help you with this issue to let you pursue the excellent viewing experience! So, this article will kindly provide you with the names of the powerful and useful 4K video player software for Mac or Window 10 for free.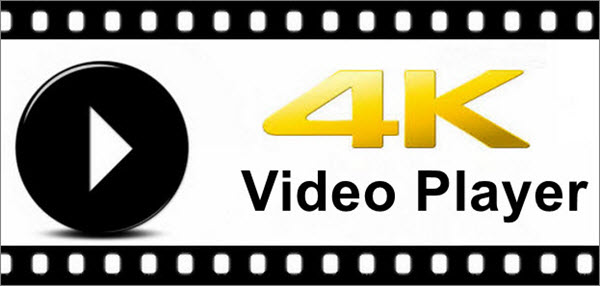 Tip: If you need stock footage to make new videos, then you can refer to the best 6 websites to download free 4K or UHD stock videos.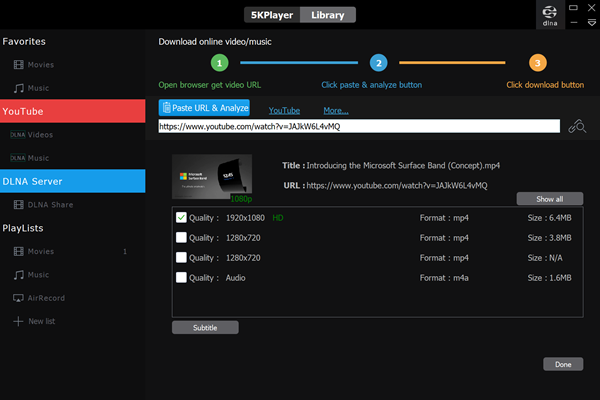 Here, you can enjoy HD content with the supported latest MKV format. This 4K UHD video player provides an all-in-one service. Not only that, it also extends to online downloaders, music players, HD video players, and Airplay media streamer. This 4K video player is designed both for Mac and Windows 10. This supports 1080p HD content, DVDs along with a 4K and 5K resolutions. You can also live stream on iPhone 7 because this player is equipped with the Airplay sender and receiver unit that permits this live streaming. FLAC, APE, AAC and many other popular media file formats can be easily played. You can also download videos from Dailymotion, Vimeo, and YouTube directly. For your later format conversion to adapt to different devices, you can try it with Jihosoft Video Converter which supports video conversion among 3GP, AVI, FLV, MOV, MP4, M4V, MPEG, MKV, etc.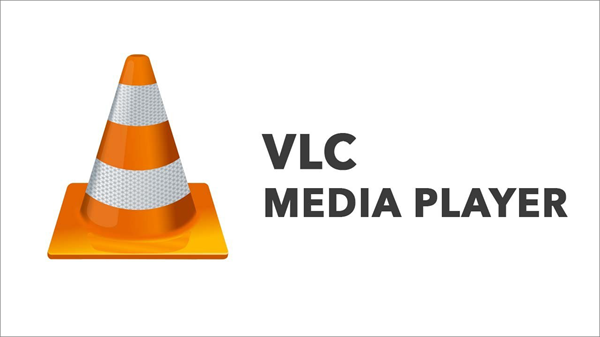 This 4K video player software is open for the usage of 4K UHD video. It also offers support to different multimedia platforms, and it can play all popular media files because of its advanced framework. It can be used on Windows, Linux, Mac, iOS, and Android. The users can also share media content without the help of external plugins because of its support to advanced streaming protocols, which is one of its unique additions. It is often said to be a fast, simple yet powerful tool and can play all ranging among live media streams, webcams, devices, discs, and files, etc. It is also well known for its playing any popular format without any additional costs. Also, if you are annoyed with ads constantly bugging you, then you are in for joy because the VLC media player promises not to annoy you with spyware and ads issues.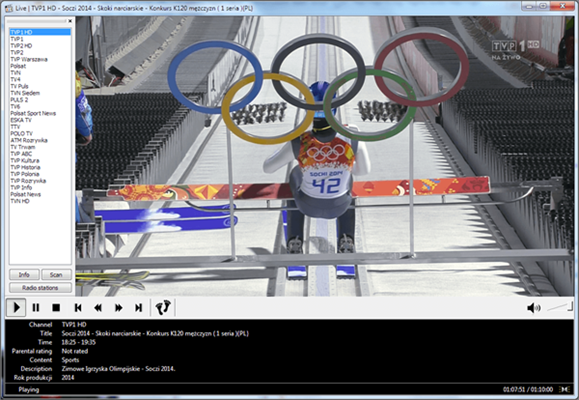 Known as a light-weighted and open-source 4K video player for Windows 10 and other Windows systems, MPC is said to be one of the most commonly connected video player. Just like the VLC media player, it is perfect for those who are annoyed with ads and spyware coming up because MPC is free from such issues. In addition, all types of official video and audio files are extended with this support without the need for additional codecs. One of its best features is that it is a light-weight solution for aged systems and SSE CPU. MPC similarly functions as a DVB player and is a highly customizable platform boasting of a variety of tools.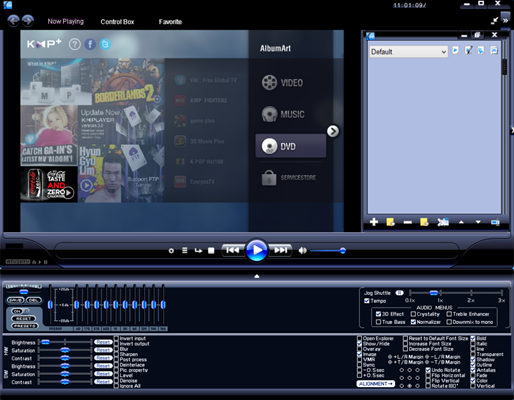 KMPlayer or KMP is well-known for providing a highly flexible interface as well as supporting inherited formats. As one of the best 4K UHD video players, it works well on slow computers and is the best result of your superior video excellence because it's safe and fast. You can access the customizable toolset and modify the interface as per your want. On both Mac and Windows, it plays 4K videos as well. One of its unique features is its built-in external and internal codecs. The player easily supports OGG, WMA 8/7, MPEG and AAC 1⁄2 file formats, and has a customizable interface that benefits the user.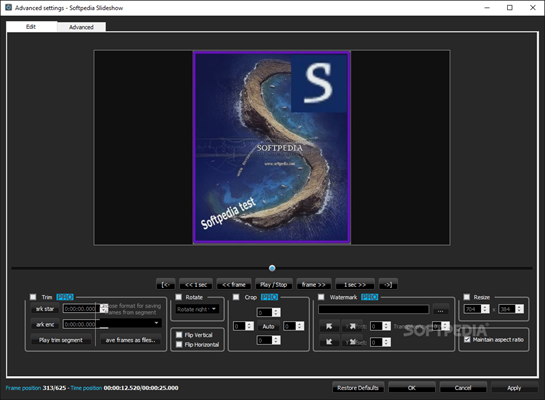 DivX is quite famous as a 4K video player software because it has an award-winning interface which permits HEVC files playback as well. It has been designed with great video technology, and the user can also gain access to 4K Ultra HD videos along with the other HQ media files on DivX player. It is popular because it is built to support the other web-based video files, movies, and TV shows. Also, the user can download this player at no cost on Windows as well as Mac. The DivX Player supports MP4, MKV, and AVI formats. One of its additions is the streaming feature on a big screen, which has made it a popular player among users. Compared to other video players, the DivX video player can better organize the content in the media library and enhance the organization through play and loop creation. It also provides the users with a smooth RW/FF feature with trick play abilities.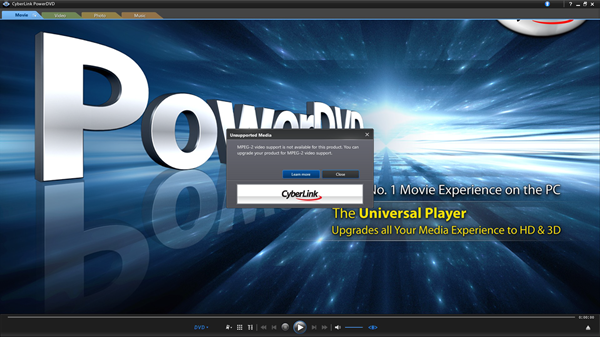 Are you a fan of home entertainment? If so, then you have come to the right place. PowerDVD is the best solution when it comes to home entertainment. This 4K UHD video player is also perfectly fit for the PC. One of the best things is that this software is advanced enough to be able to manage videos and movies all together at the same time. Users have the advantage of making use of all the rich tools it provides. The user can also enjoy an enhanced ability to experience HDR TV and 4K. Not only can it be used on Windows, but it can also be played back from Blu-ray Disc, 360-Video DVD, and online videos. It is very popular and has gained the trust of professionals who have referred it to be a very good player along with the finest picture and sound details. It is also the best solution to home entertainment for those who are fans of it. Not only that, but on PowerDVD, you can also play Blu-ray media files. Another important feature of it is that it provides support for VR headsets, making it a favorite of users.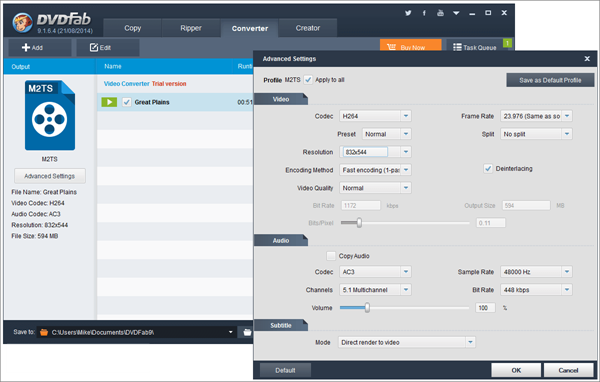 This 4K video player software is best known as a Blu-ray player that also provides playback smoothly coupled with a great viewing experience for the user. It supports 4K, UHD and HEVC video qualities along with an amazing content appearance, thereby making it popular among users. For the benefit of users and to ensure they can enjoy the latest content easily, the DVDFab player keeps updating itself with new features from time to time. Among players, it has the upper hand because it boasts of an advanced routing list of options to provide consumers with Blu-ray vision. Users can also enjoy the longest time on-board classified content for free, or create their own playlists according to their own wishes. Another unique feature is that it allows the user to perform operations on the video while spinning or flipping. It also helps with accurate and quick viewing with video thumbnails. Last but not least, users will like to find variable layer groups to make the player look impressive.

This one is the biggest Blu-ray supporter. The tool also provides users with high-definition audio and visual effects. As a powerful Blu-ray player software, UFUShare can be used for Mac and Windows. One of the reasons why this 4K UHD video player is popular among users is that it allows them to perform Blu-ray ISO, CDs and folders without imposing any restrictions. The tool also provides to its users the opportunity to select audio tracks and subtitles for superior processing. UFUShare boasting of so many tools is easy to use, and hence many users opt for this tool. Another unique feature is that users can click on a snapshot with the help of a software device and save it as a snapshot of JPEG through the default save process.
Conclusion
So, now you know how to play 4K videos on PC using any of the above mentioned 4K UHD video players. With the help of them, you can watch any of your favorite movies without going to the hall, and you can enjoy the special effects of 4K UHD quality. However, unfortunately, you can't play these videos for free on your Windows PC or Mac Book, because common software tools can cause poor video quality.