Top 5 Best Websites Like Afdah for You to Stream Movies in 2019
If you are a movie lover and also love to watch TV shows online for free, then you must know Afdah. Afdah is one of the most popular websites for watching online TV shows and movies. Visiting Afdah, you can find your favorite movies and TV shows easily as Afdah gets categories for you to search for your favorite TV shows or movies. Apart from Afdah, many other sites which are like Afdah can also provide free content.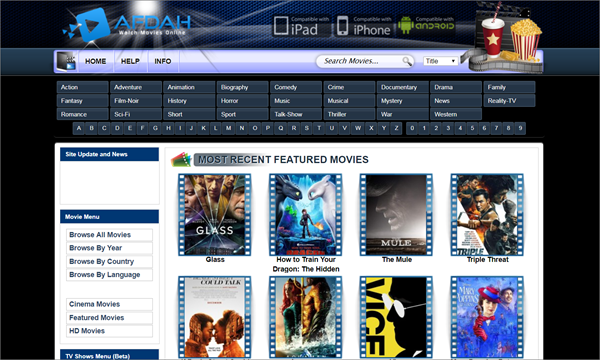 It is seen that many people search for free content or free streaming websites so that they can watch their favorite movies and series without paying anything, leading to the search of online websites which all offer free streaming service. People search for sites which offer movies online to watch because this can reduce the time of waiting. In this article, we will provide you with the best 5 Afdah alternative websites for you to enjoy streaming a large number of movies online.
This Afdah similar site offers all types of full-length movies with high-quality documentaries as well as TV programs. This site is said to work together with Screen Media. Screen Media is the largest independently owned film library. The movies present on Porpcornflix are well organized. They have too got a section for users so that they can find the popular movies. The next section is all about the new arrivals. Other than a feature, it also allows users to search the movies with the help of name, genre and other categories. When it comes to the interface of this site, it can be seen that the interface is very good and the site is ad-free.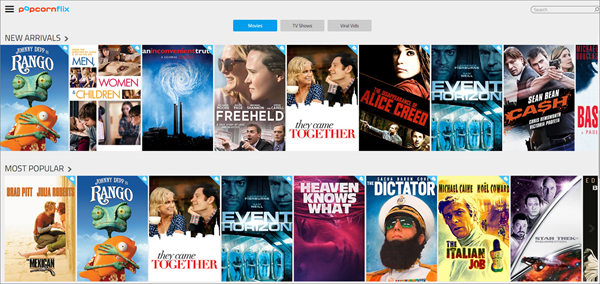 2. 123Movies
123Movies is the new name that is given to this new site. This Afdah-like site has got some content from the largest collection of movies and TV series well organized into various categories. The user gets the opportunity to search for the movie via its genre. The user can also search for movies from the latest update section in one place. On this site, it is seen that one of the best things is that you can bookmark the movie. This bookmark feature is used to save the progress of film watching so you can resume your movie after leaving. This Afdah alternative site provides statistics about each of the movie so that the viewer can know about the popularity of the movie among users. You can also search for other movies with the help of the Related section, and you can find many other movies which suit you and your genre.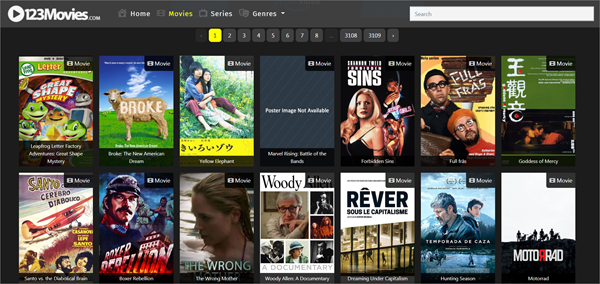 Tip: If you have ever heard of Indian web series but haven't watched them until now, then you can't miss the best Indian web series on YouTube anymore! And for Hindi movies, you can actually visit the best sites to watch Hindi movies online.
Yify is another Afdah similar movie streaming site which provides its users with new releases as well as the collection of the movies to be updated on a regular basis. When it comes to the interface of this site, it is seen that this site is very easy to use. This online streaming site helps users in watching their favorite shows without any type of interruption. It is not an ad-based site, which means the movie you stream will be free of ads and pop-ups throughout the movie. As a site like Afdah, the main purpose of Yify is to focus on speed and good quality of movies. It makes the streaming of these movies very smooth, and they are also lag-free concerning other sites. Yify also provides membership to its users. You can sign up for the site and can avail some extra features from Yify. It is seen that Yify has been offering the best service for many years and due to this quality of service, it is now one of the most popular movie streaming sites in the world.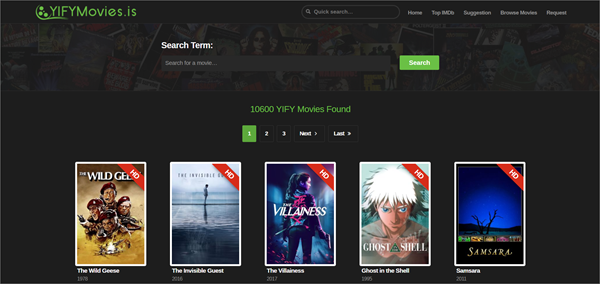 4. GoMovies
GoMovies is another Afdah alternative streaming site. This site is said to be one of the new sites, but due to the best service it is offering, the popularity of this site is also rising. It is seen that this site has got a huge collection of movies as well as TV series. The site has also added a new section which is all about new releases. In this section, you can always find all the new releases. The site also provides you with the cam version of movies if you can't wait long for the movie. For this site, you don't need any kind of registration to watch these movies. If you want to watch movies, then visit the site and enjoy the movie without any interruption.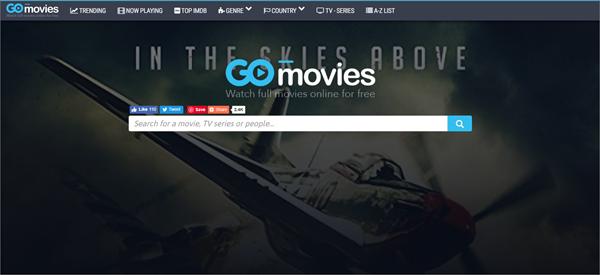 Hulu is another best movie streaming site similar to Afdah. You can find many movie genres which are provided for users so that they can enjoy movies in the right way. The site keeps on updating regularly, and all the new releases are too added to this site. As per research, it is said that Hulu has provided about 700 million hours of entertainment. Hulu has also got some kid-friendly content on its site. You can earn the membership of Hulu just for $7.99 per month. When you join Hulu for the first time, it provides you with free membership for 30 days. Another feature it offers to its users is that users can stream movies on their computers or any mobile too. The user interface of this site is very good and easy-to-use.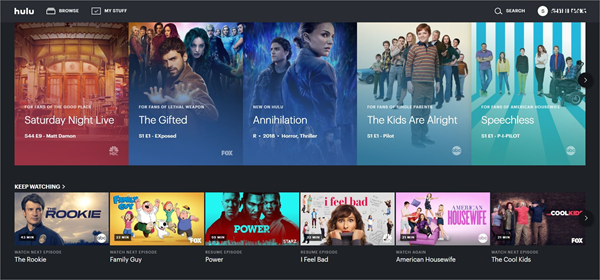 How To Record Movies From Sites Like Afdah Or Others Mentioned Above?
While you are going for these Afdah alternatives mentioned above to stream movies, it is seen that sometimes you like the movie so much that you want to keep the movie in your PC. For that, you need to download the movie from that site, so you need a video downloader. What if you want to edit and recreate what you download from these sites? Well actually, you can get help from Jihosoft Video Converter which can let you split one large video into smaller clips or merge multiple video clips into one single file with multiple special effects.
For downloading movies, you can use Screen Grabber Pro. This downloader is very powerful and easily allows you to download all the movies you want from the above sites. The downloading steps are stated as follows: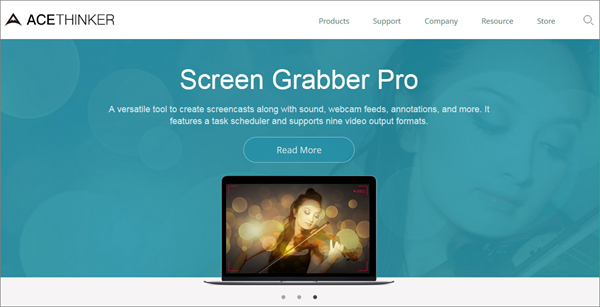 The first thing you have to do is to download and install the Screen Grabber Pro in your PC.
After installing the downloader, follow the installation instructions and then run the recorder to proceed with the installer.
After that, you need to set up your preferences, like the audio input source, destination folder and many other.

After you have done all this, you need to open the web browser and go to one of the above-mentioned sites, from which you can choose the movie you want to record. But while doing this, make sure that you don't play the movie.
After that, get back to the main interface of this downloader and choose the recording mode from the drop-down list of it.
After doing this all, you will see a three-second countdown. Then your favorite will start to get downloaded. After it is done, press the OK button, and the program will finalize the recording of the movie.

Tip: When you use YouTube, you may also be attracted by some videos on it. Then you can use the best 3 YouTube video grabbers to get these videos downloaded for your later offline watching.
It is also seen that many Afdah alternative sites are now closed down due to various reasons. As everyday rules for online streaming are changing, and new laws are coming to effect, so many sites are struggling to do business as per new laws and regulations. So if you ever want to enjoy movies online and don't want to wait long, then you can try to visit these best 5 Afdah similar sites. They will help you watch your wanted movies at your time without any kind of interruption.