7 Best Free Methods to Download YouTube Videos in 2019
Youtube is arguably the world's most popular social media platform. According to studies done by Pew Research in 2013, 73% of American adults spend their time on YouTube. This is in contrast with 68% who use Facebook and 35% who use Instagram. There is no doubt that Facebook is the world's latest social media platform, which pulls off over two billion users monthly. However, YouTube has been closing in the gap quite fast in the past couple of years, with an average of 1.8 billion users.
YouTube has been the go-to site to watch and upload videos. There are billions of hours of videos on the platform. The video streaming site has given rise to many celebs ranging from Justin Bieber, James Charles, Tati Westbrook, and others. There are instances when you want to have some of these videos on your phone, laptop, PC, or tablet. However, the concept of whether downloading YouTube videos offline has been a debate. Is it legal to download video from YouTube through unofficial channels? Well, that's a question that we would like to answer.
How to Download YouTube Videos?
Back in 2013, YouTube announced that it would launch an offline feature to its mobile apps. However, this did not happen. Until recently, YouTube launched YouTube Go and YouTube Premium. The following services are paid services and are only available in two countries; the United States and the United Kingdom. If you are looking for an alternative channel to download online YouTube videos, then you are in the right place. Here are seven effective ways for you.
1. Using 4k Video Downloader
Jihosoft 4K Video Downloader is one of the tools which you should have if you are looking to enjoy YouTube videos offline. Not only is it limited to YouTube, but it can also download high-quality videos from other online sites such as Facebook, SoundCloud, Flickr, Tumbler, Dailymotion, Vimeo, and more. You can extract videos from YouTube in different qualities depending on your preference. They include M4A, MP3, and OCG.
The tool is a free video downloader, but it also has a paid version that allows you to do more things you want to do, such as subscribing to your favorite YouTube channel, downloading entire channels and playlists.
How to download YouTube videos via 4K Video Downloader:
Download the 4KVD from their website.
Open YouTube and copy the video address you'd like to download.
Open the 4KVD application and copy the link on the address bar located on the top left side.
Click the option format to choose the video quality of your preference. However, the highest quality will be automatically selected, but you can change it.
Hit download to start the process.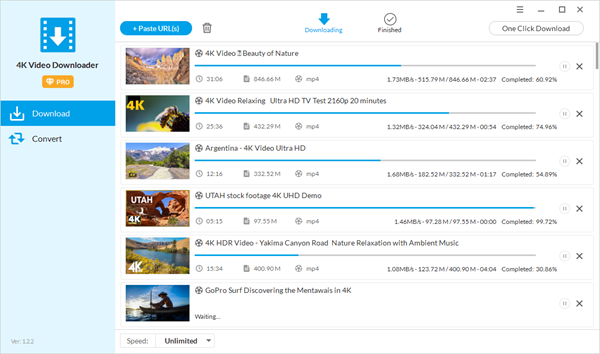 2. Using Gihosoft TubeGet
Gihosoft TubeGet is a YouTube video downloader that lets you extract videos from the site in the original format. The software also enables you to download the audio version of the video from YouTube. It is useful if you're looking to have a collection of videos offline. The free video downloader supports other media platforms apart from YouTube, such as Vimeo and Instagram.
How to download videos from YouTube using TubeGet:
Head over to YouTube and look for the video that you would like to download. Copy the URL on the address line.
Open the Gihosoft TubeGet and paste the URL, wait for analyzing.
A pop-up box will appear whereby you have to choose the resolution and the saving directory of the video.
Click download to begin the process.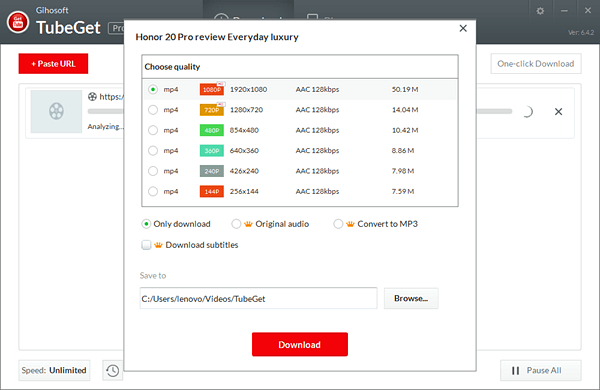 3. Using YTD Video Downloader
YTD is a powerful video download software. With it, you can not only download YouTube videos but also grab videos from other video hosting sites like Facebook, Vimeo, etc. It supports video formats such as MP3, MP4, 3GP, AVI, FLV, and MOV. You can create a video collection and use the app to set a password for yourself.
How to download YouTube videos via YTD Video Downloader:
Open YouTube and find the video that you would like to download. Copy the URL from the address bar.
Open the YTD Video Downloader and paste the link to the space that asks for the YouTube video URL.
Using the options of video formats by the application, choose the desired one.
Select the destination folder.
Download the YouTube video.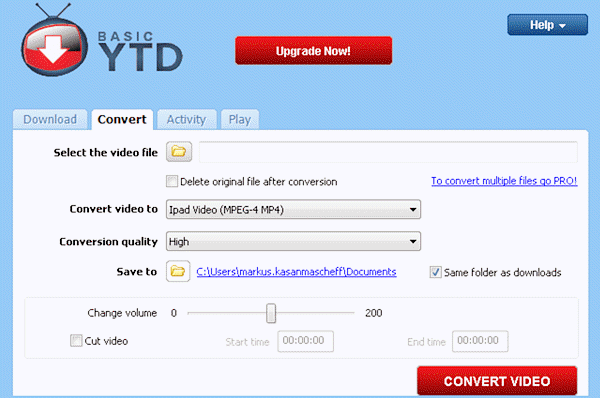 4. Using WinX YouTube Downloader
One of the best YouTube video downloaders for PC, Winx lets you grab clips from YouTube and other online websites. Some of the sites include Vimeo, MTV, and Facebook. The tool has tons of features such as customization, low CPU cost, and downloading videos in batch, which is free. You can save YouTube videos using various outputs such as MP3(audio only), MP4, WebM, and FLV.
How to download YouTube videos via WinX Downloader:
Download and install the WinX YouTube Downloader.
Open YouTube and copy the URL of the video you like.
Waiting for the program to parse the link.
Select the format of your choice.
Hit the download button.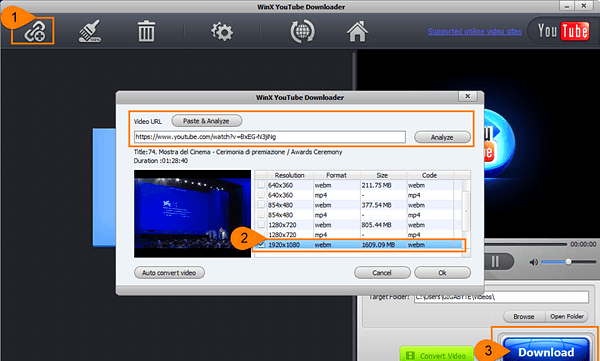 5. Using Freemake Video Downloader
The Freemake Video Downloader has been named as the best YouTube video downloader for nine years. The application has over 83 million users, and it is not only limited to YouTube but other websites. Some of them include Facebook, Twitch, Vimeo, and Dailymotion.
How to download YouTube videos via Freemake Video Downloader:
Download and install the Freemake Video Downloader on their website.
Enable the one-click mode.
Open the YouTube platform and copy the video URL you would like.
Head over to Free make Video Downloader and paste it. It will automatically start to download.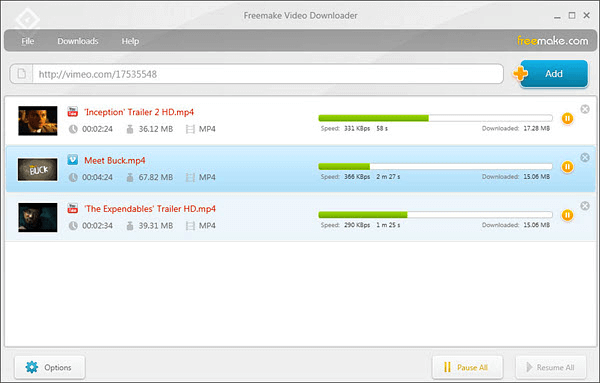 6. Using Savefrom.net
Savefrom.net is a free online video downloader that offers a fast way to grasp videos and music from YouTube and other sites, such as Tumblr, Facebook, DailyMotion, Vimeo, etc. The most significant advantage of this tool is that it can be used directly, so you don't have to download any software on your computer.
How to download videos from YouTube using Savefrom:
Go to the official site of Savefrom.net.
Copy and insert the video URL in the box.
The tool will automatically detect the URL.
Choose a quality format.
Download the video for offline viewing.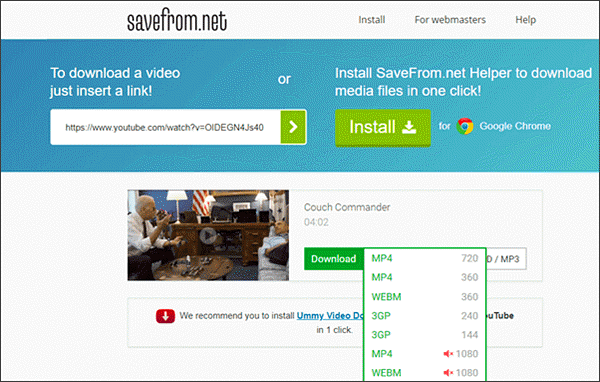 7. Using Y2mate
Y2mate is another free online YouTube downloader that makes it easy to download videos from Facebook, YouTube, Yonko, DailyMotion, and other websites. It is also an MP3 converter that allows you to convert video to MP3, MP4, MOV WEBM, and other formats.
How to download videos from YouTube using Y2mate:
Open the website and use the free service available.
Copy the URL link of the video you like from YouTube.
Paste the link on the Y2mate Browser.
Hit download.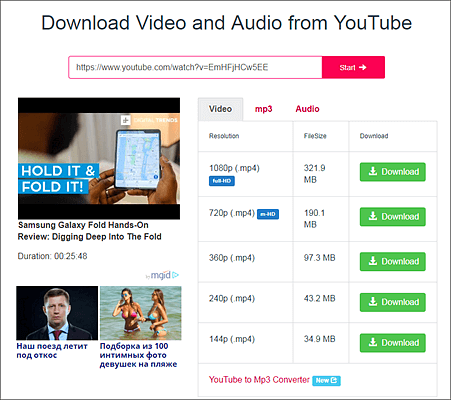 Which Method Do You Like the Most?
Above we mentioned seven ways to download videos from Youtube. The tools used include 5 professional YouTube video downloaders and 2 online video downloaders. You may wonder which method is better. In fact, each has its characteristics. In essence, they eliminate the hassle of watching videos without an internet connection. Youtube video downloader (such as 4KVD) helps you save YouTube videos offline with the quality you choose. However, some Youtube Video Low loaders are limited to YouTube. On the other hand, online video downloaders can save almost any video from any website, but you have to be careful because some viruses contain a variety of pop-up ads.
In conclusion, there are a large number of YouTube video downloaders. However, to find the best video downloader, you need to weigh a lot of options. It's also worth noting that you should never download videos from YouTube without permission. The copyright policy you should read can be found on the YouTube platform. Let us know which of the seven ways to download YouTube videos is most appealing to you.