How to Retrieve Deleted Contacts from Samsung Galaxy S5
Though Samsung galaxy s5 is increasingly favored by people for its excellent lifetime capturing function, as well as other enhanced technique features, it is mainly used as a communicating tool. Most people don't bother to memorize those phone numbers as this smart phone would memorize the contacts for them.
However, when one is rooting/upgrading his galaxy s5, the contacts on phone is likely to be damaged and get lost. Luckily, there is still chance to restore contacts on Samsung galaxy s5.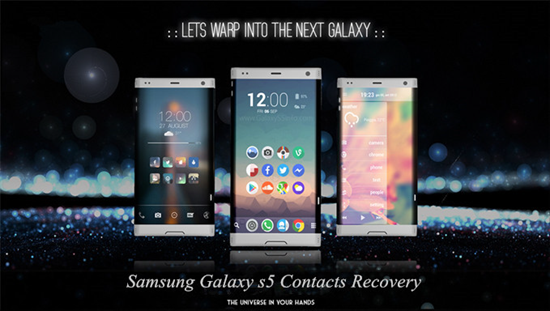 How to recover deleted contacts on Samsung galaxy s5 without backup?
For people who have no backup before losing some important contacts, they can only recover them directly from their galaxy s5 with the assistance of a reliable recovery tool and Jihosoft Android Phone Recovery is recommended here.
Jihosoft Android Phone Recovery is capable of retrieving the deleted contacts directly from your Samsung galaxy s5. It renders a deep scan to your device and allows you to preview details of the deleted contacts after scan and selectively choose what you want to recover. Now, let's see how it works.
Step 1: Install the program on computer and run it.
Step 2: Connect s5 to the computer and enable USB debugging on s5 after it is detected by the program.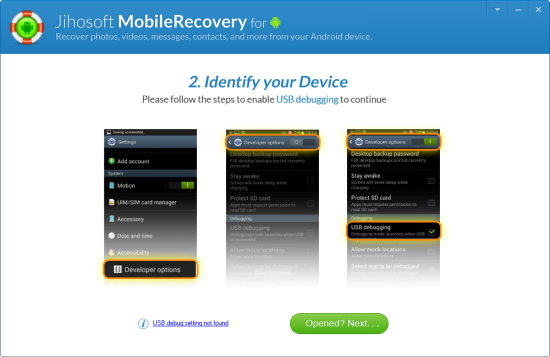 Step 3: Click "start" to scan files on galaxy s5, after that, you are allowed to preview the contact details (like name, company, job title, phone number, email), then choose the needed items and click"recover".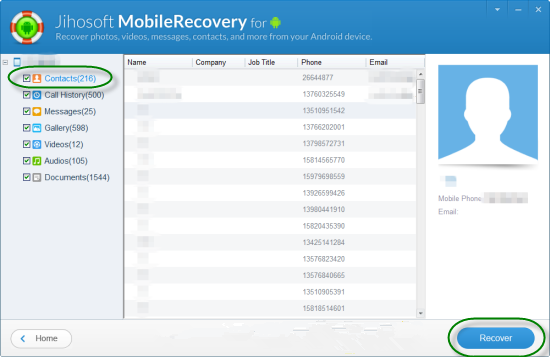 Warning: Contacts deleted or lost on your galaxy s5 do not disappear permanently, but will be overwritten by additional data, so please use your phone as less as possible. Otherwise, chance left to recover contacts from your galaxy s5 will get extremely slim.
How to back up galaxy s5 contacts?
No matter how greatly your phone performs, there is still risk of losing data. The only way that prevents losing the important contacts information permanently is to back them up. Following will teach you how to back up s5 contacts in outlook.
Step 1: click "contacts" on your galaxy s5, find out "setting" on the pull-down menu then press the button, then "contacts"> "import/export"> "export to USB storage"> "OK". Then your contacts are saved as a CFV file on your device storage.
Step 2: connect galaxy s5 to your computer by USB cable, then run outlook on the computer and click "files", "open & export", "import/export" in outlook and then press the "import a VCF files" then "next" button and then open the VCF file from the home directory of your device's storage. The current contacts on your galaxy s5 are imported into your Outlook profile.