How to Download Game of Thrones Season 7 Episode 4 Subtitles?
There is no doubt that Game Of Thrones has been a hot TV series in the last decade. Right from the first episode, the series caught the attention of both youngsters and mature adults. Its dark and medieval story along with violent and gory themes combined with horror and magic has captured the hearts of many. The TV series was created for HBO by David Benioff and D. B. Weiss. Game Of Thrones, one of the most popular TV shows in recent years, is strongly adapted from "A Song of Ice and Fire". It is a series written by the author George R. R. Martin. The genre of these novels is fantasy. It's based on the imaginary landmasses of Essos and Westeros.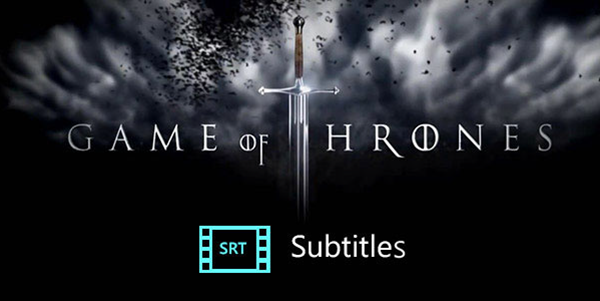 The story of Game of Thrones revolves some mainstay characters. Each character has its traits and vulnerabilities. The show does a very good job highlighting each character's characteristics and personality traits. This is one of the many reasons why people find Game of Thrones very gripping. Game Of Thrones is also notoriously popular for shockingly killing off its main characters. Popular events, like "The Red Wedding," still plague the hearts of the fans. The first season released in 2011 and it has been going on ever since. There is going to be eight seasons in total, and the eighth which is also the final season is the only season yet to be released, and it will be released in 2019. The story's conclusion would be highlighted by the Iron Throne and whoever gets to sit on it in the end, ruling over the Seven Kingdoms. Its fan groups are diverse, spreading all over the world. There are some criticism of the show on nudity, violence, and sex.
The popularity of Game of Thrones comes with a large number of fans over the world. However, sometimes it becomes very difficult for international fans to understand British/Scottish/Irish accent that is heavily used by the characters in the TV series. Many international fans do not even know English as it is not their first language. When such a problem arises, a simple solution is all needed. That is – Subtitle. Subtitle is a necessity when watching videos with a foreign language or foreign accents.
Game of Thrones is definitely enjoyed more by the international fans when accompanied by subtitles. However, the process of getting subtitles loaded in your videos isn't common knowledge. Though it is a very simple process, many people are either simply unaware of the existence of this option and function, or they think it's a lengthy process and simply ignores it. If you are one of them and want to learn how to load subtitles in your Game of Thrones Season 7 Episode 4, or any other episode videos, you have come to the right place.
STEP 1 – Downloading the Subtitles
You can download the subtitles of your favorite Game Of Thrones episode or of any Game Of Throne episode online. There are plenty of community-based websites that specialize in supplying the subtitles you need. Here are a few examples –
STEP 2 – Loading the Subtitles
Now, it is obvious that different video player softwares or applications have different but similar methods of loading subtitles. We will only mention the method for the most used video player – VLC Media Player (for Windows).
Run VLC Media Player.
In the topmost left corner of the window, select "Subtitle".
Select "Add Subtitle File".
Navigate to the downloaded subtle file which you have procured from the sites mentioned above.
Check if the timing of the subtitle text is right. If it's not, you can try to correct it in the software with the given options, or you can download a new subtitle file.

Bonus Tip – If you are using an Android device, you can use MX Player (a video player app) to download and sync subtitles for you automatically. There are other third-party apps and software that can automatically download and sync subtitles for you. If the video files in your phone are not compatible with any video players, you may need this Video Converter to convert videos to other popular formats, such as 3GP, AVI, FLV, MOV, MP4, M4V, MPEG, MKV, RMVB, TS, VOB, H.264, HD WMV, DivX, XviD, etc.