iOS Chess Game: 8 Best Chess Apps for iPhone & iPad 2019
Basically chess is the game which helps to boost up our IQ as well as our mind's sharpness and make us think faster to take some quality decisions in quick time. In App store, Chess is one of the most popular app games loved by iPhone or iPad users. Although most chess lovers prefer to playing chess on their PC, it's more convenient to get many similar chess apps from iOS App store and play chess game on iPhone or iPad instead. Hence for your convenience, we will list some of the best 8 Chess game apps for iPhone or iPad. It doesn't matter whether you are an expert or just a fresher, you will definitely love all these applications with different difficulty levels.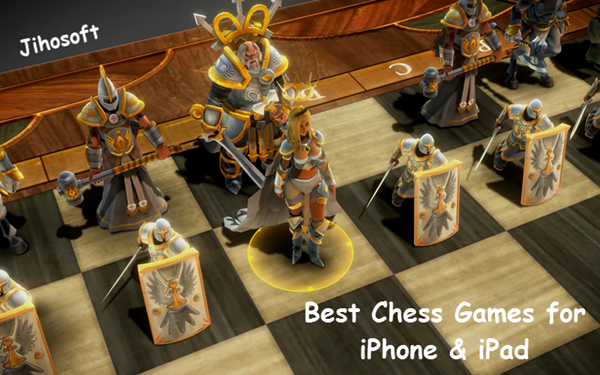 Tips: If you ever lost any important data like messages or contact from iOS device, you can always use Jihosoft iPhone Data Recovery to retrieve deleted data from iPhone or iPad easily.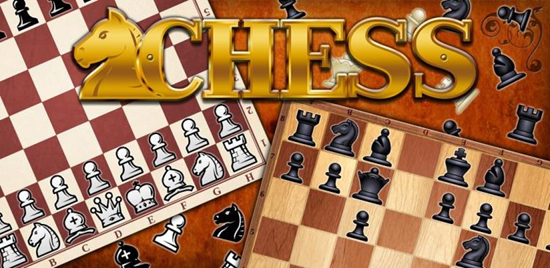 As is its name called, CHESS is designed to help improve your skills of chess game while taking you through the easy levels all the way to the difficult levels. You can challenge your friends or you can also have online battles via Game Center on iPhone. It will give you the hint facilities for easy levels and also provides a coach to monitor the progress. You will also get the undo feature through which you can take back your last move in case you change your mind. This app provides 100 challenging levels for every chess players even starting as a beginner.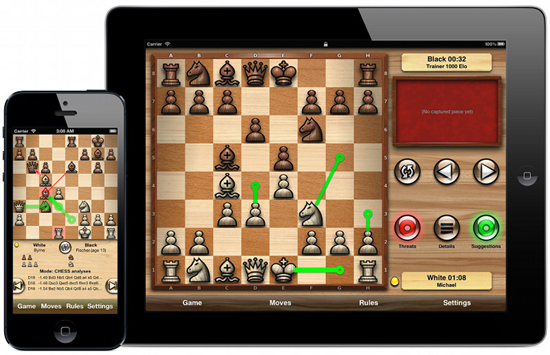 The Chess Tiger Lite is another app to help you enhance your chess skills on iPhone. This app provides you with a coach who will guide you in each and every step and will show you the 4 best moves while playing. According to the reviews, the customer using this app are highly satisfied in improving their chess skills. This app offers you 21 difficult levels of the game and you can choose whether you want to play with or without a coach.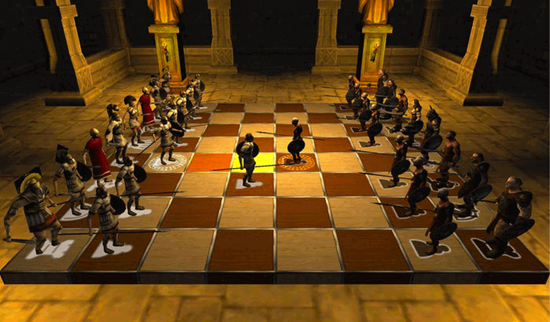 This iOS chess app is also very awesome and wonderful 3D humanoid chess game for iPhone and iPad. The application fills you with amazing animation and actions. This application allows users to play online with strangers or challenge friends also. The 3D vision is the plus point in this app which makes it highly popular among the iPhone users. This app will spice up the games through their brilliant animations feature.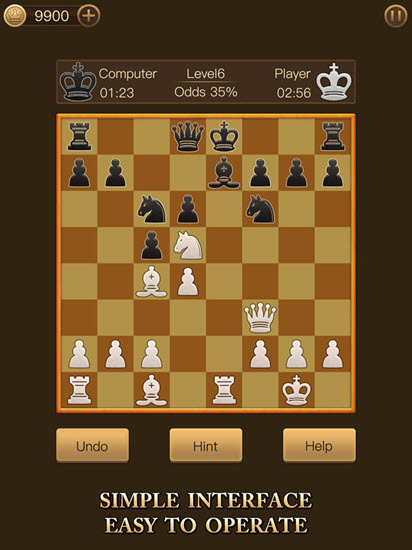 This app is made for all type of chess player. Whether a beginner or a pro grandmaster player, everyone will enjoy playing chess on an iOS device with this app. The app allows you to play against your friends or other people online, along with fantastic graphics and amazing sound effects. Royal chess helps you track the game stats. This is an amazing chess game app available for iPhone users.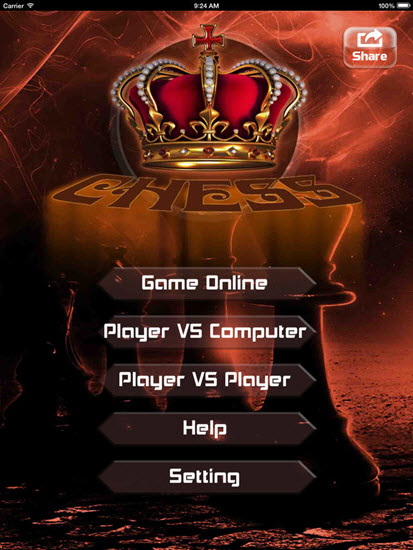 If you want to play the classiest board game ever, then this will be the best choice for you. This app has designed the chess game in the way that you will find it easy to play but very difficult to beat. This app allows you to challenge your friends through game center or play against the computer. This app also allows you to chat with your opponents while playing. It also supports Undo Function, which means you get the chance for regret.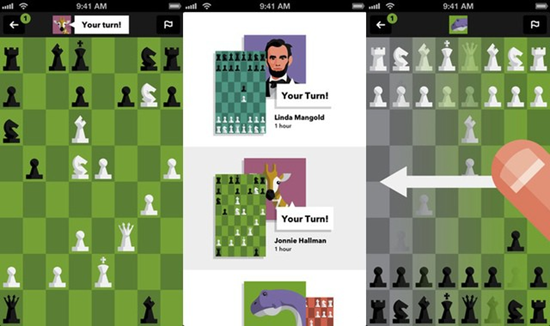 Tall Chess application is one of the best chess application for iPhone/iPad. This chess app has totally focused on the game, giving you a clean and simple platform to play. The game board of this chess app is displayed using the entire screen of your iPhone/iPad. This Chess app allows you to play with a computer opponent or your friends by challenging them on the game.
You can easily check out or analyze your last move or review your entire game with a single swipe. This is the plus point of this app for iPhone users.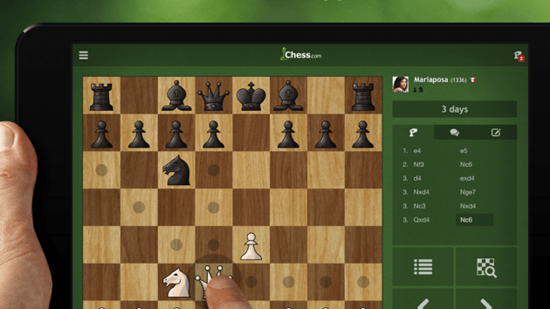 This app allows you to enjoy free unlimited chess games and will help you to become a chess grandmaster player by playing chess online with millions of strangers around the world. This chess app will improve your skills in the most efficient way on iPhone. You will come to know about the different techniques and tactics used by other players world wide. Playing with them will surely increase your capability and skills too.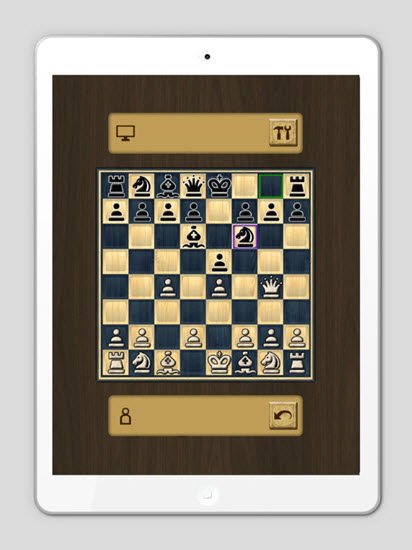 This iPhone chess game app allows users to play number of games with no restrictions. The application provides you friendly and clean interface. You will not get bored while playing as it contains so many exciting number of different levels to enjoy from the easiest one to toughest one. You will definitely like playing this game through this app.
iPhone Chess Apps Conclusion:
The list of top 8 iOS chess app to play game on iPhone or iPad ends here. We hope that you will like these Apps and have great fun with them. And we believe you will become a master of chess one day with these apps. You can also share the name of your favourite chess application or post any question related to ask for help in the comments section below.