How to Fix Snapchat not Working on Android?
Thanks to the introduction of smartphones, several amazing apps were conceived and developed that helped change the way people communicated with each other. Apps like Snapchat, Instagram, WhatsApp have been very popular, especially amongst the youth. One of such amazingly popular apps is Snapchat. It allows users to not just send text to their friends but also can be used as face filter camera apps with many fun filters and AR lenses.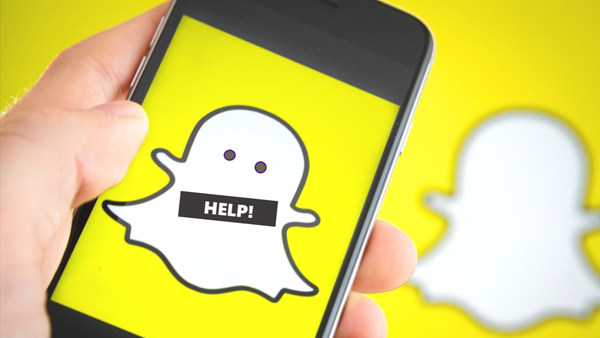 However, no matter how hard the developers work on the stability of the app, being a software, bugs and issues can always creep into the app. Many times people get a message saying, "Unfortunately Snapchat has stopped". In addition to this issue, some users also complain of issues such as Snapchat failed to send, Snapchat not refreshing etc. Many a times, the app outright crashes when a users tries to run it.
If you face such issues on your smartphone, then you need not worry. This article will guide you on how to fix Snapchat issues on your Android smartphone.
We have compiled the list of all the possible solutions a regular user can troubleshoot minor issues they face with the Snapchat app.
Solution 1. Check Network Connection
If you are facing the issue of Snapchat not sending (or receiving), then the first thing to check is that the network connection is working properly and the app has all the necessary permissions to access internet.
Many times, users unknowingly revoke the access of apps and such issues crop up.
To check this, just go to Settings -> Apps -> Snapchat. In Snapchat app's info, check for the app permissions. Also check your internet connection if it's working properly or not.
Solution 2. Close and Restart Snapchat
You can also force close the Snapchat app from the Android multitasking screen and then restart the app. Many times, some apps get corrupted during runtime and force closing them resets them. So when restarted, they open and function as intended.
Solution 3. Restart Your Android Smartphone
Some apps can also malfunction due to some corrupt code in the operating system itself. Restarting the smartphone resets the operating system code and helps the apps to run smoothly and as intended.
Solution 4. Relogin to Snapchat
If the above solutions don't help, then you can also try this solution. Like any other internet messaging app, Snapchat also utilizes backend servers to send snaps.
Tip: You can find how to solve WeChat login error here if you also can't login to WeChat on your phone.
Some issues can be a result of some server side account issue. On such cases, it is advisable to sign out of Snapchat and then login again. This will hopefully reset any server side account issues attached to your account.
Solution 5. Clear Cache
Snapchat, like every other messaging app is used by millions of users multiple times a day to send billions of snaps and text messages every day.
Even a single user, on an average, sends and receives almost 100 messages at least. All this leads to creation of temporary cache data which gets stored on the smartphone itself, within the app storage space.
This cached data keeps building up over time and a time comes when it somehow starts interfering in the proper functioning of the app. Hence it is advisable to delete this cache data. This data is temporary data that is not important to the user, and can be safely deleted.
To clear cache data, just go to Settings -> Apps -> Snapchat, and look for the label app cache. You will also find a clear cache data button using which you can simply delete all cache data of the app.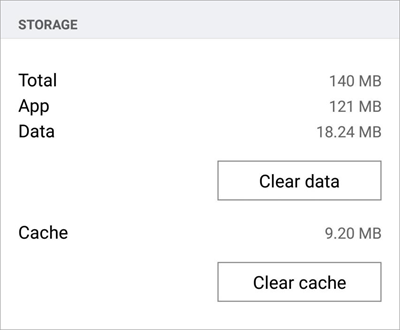 You can also use cleaner apps such as Google's Files Go app to clear cache data of Snapchat app, or all apps at once. It is a very handy tool in our opinion.
Solution 6. Make Sure the App is Up to Date
Some app updates are known to have some bugs which can cause some problems to some users. Such bugs are very quickly resolved by the developers and pushed out to the users.
Hence it is a good practice to check whether there is an update for the app or not. It may be that the issues you are facing are known issues and an update fixing those issues, has already been pushed out by the developers.
Solution 7. Not Using the Beta Version of Snapchat
Nowadays, Google has opened up the option for users to participate in the beta testing of the next version update of apps.
Developers can push out the beta software to those who are interested to test out the beta software to point out bugs.
It may happen that unknowingly you may have entered the beta program for the Snapchat app and are now running a beta version of the app. Beta softwares are usually always buggy and can cause problems and issues.
To check if you are running stable version or beta version of Snapchat, just go to the Play Store on your Android smartphone. Click the 3 dashes on the top left corner and select My Apps & Games.
In the page that opens, there are 4 opens at the top menu bar. Select the last option labelled Beta. If You are running a beta version of Snapchat, you will find the app listed here.
If you are a beta tester of this app and want to leave this program, just click on the app in the list and scroll down to the bottom. It will be mentioned there that you are a beta tester, with a button to leave the beta testing program. Just click it and you are good to go.
Solution 8. Reinstall the app
If nothing, mentioned above, works for you, then it's time to take the hard step. You will have to reinstall the app. Just uninstall the app using the default Android uninstall process and then reinstall the app from the play store. And this should definitely solve your snapchat issues for good.
Final Thoughts
Snapchat is a very stable and well built application. But like any other software, it can get bugs anytime. We hope this list of troubleshooting methods will help you in fixing your minor Snapchat issues that you face on your Android smartphone.