Gmail Hack|The Best Gmail Password Cracker For You
Gmail by Google probably provides one of the best Email services to its users which is used by Millions of users from all over the world. This mailing platform developed by tech giant Google is pretty much secured, optimized and enhanced in terms of every aspect. All these great features offered by Gmail platform makes it a prominent choice for all users to send Emails to each other. The encryption algorithm used by Google to protect the privacy of the users are pretty much enhanced. Moreover, there is a separate virus scanner provided by Gmail to its users which will scan all the files which is attached to a particular mail.
However, all of a sudden, the professional hackers from different regions of the world have developed so many different ways to hack Gmail account of the users. That's why there is a big threat to every Gmail user because hacking Gmail account is no longer a big deal for hackers. If any suspicious user gets an access to your Gmail account, then the results are going to be very devastating. But in case if you are also looking out for the professional hacking methods which hackers use to hack in to the Gmail account of the users, then you will get all these stuff in this article. We will list some of the top Gmail account hacking methods and their preventions too below in this article. So, let's start with the first adopted hacking method:
Method 1: How to perform a Gmail hack using the password manager feature of the browser
Using the password manager feature of popular web browsers to hack Gmail account of the targeted user is one of the most popular hacking method among the hackers. Most of the hackers have adopted this method of hacking in to someone's Gmail account suspiciously without letting them know. As majority of the users uses Google Chrome and Firefox web browsers as their default web browsers, that's why it become easier for the hackers to get the login id and password of the Gmail account of the targeted user. This special feature called "password manager" of web browsers allows the users to save the password of their different accounts so that they won't have to enter it every time they login. Users can save as many different passwords of their different accounts on different websites in these web browsers. So, basically if you got an access to the targeted user's device, then you can simply open the settings of the web browser and can navigate to the Password manager option to get the saved password of the Gmail account of the targeted user.
It is also possible that when you click on the "Show password" icon under the Password manager settings, you will be prompt to enter the password of the PC or device. So, just enter it if you know and you will get the password of the Gmail account of the targeted user with almost no complexity.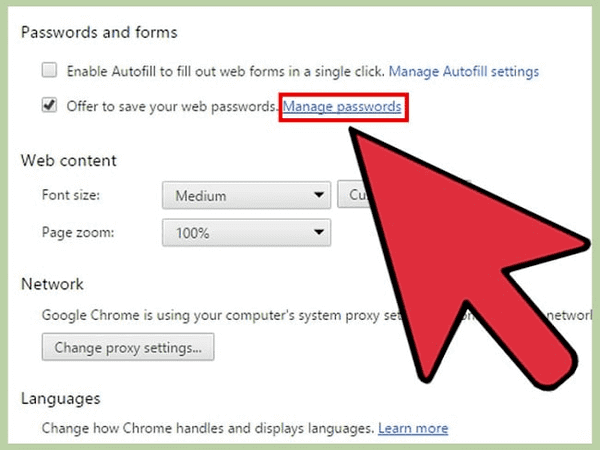 Method 2: Performing Gmail hack using the Cookies of the web browser
Cookies of the web browser can also be used as a Gmail password cracker. If in case you can access the cookie files of your PC, then hacking Gmail will surely become a much easier task for you. However, the most important requirement which is required in this hacking technique is that you should get yourself connected to the same network with which the targeted PC is connected. Moreover, to access the cookie files of PC, you are also required to get a sniffer program as well. We will use and explain the working of Wireshark which is a pretty much popular sniffer program among the users. So, here we go with the working of Wireshark to accomplish Gmail hack task:
First of all, download and install the Wireshark program on your PC. After installing it on your PC, you need to need to install two more components namely TShark and WinPcap.
Now, download the Java cookie Cadger on your PC.
Connect yourself to the network on which the targeted Gmail account is being used.
After establishing the connection, just open both Wireshark and Cookie Cadger on your PC.
Now just select the network on which you are already connected to check the cookies which are been transferred.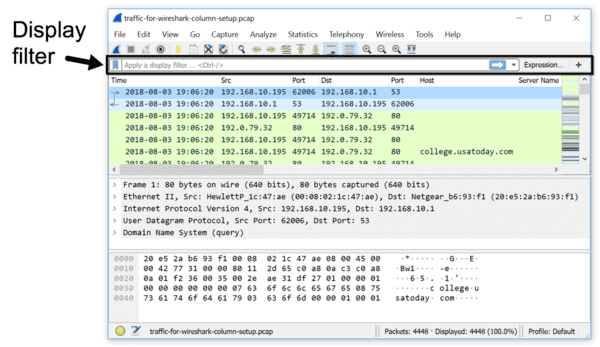 Method 3: Hacking Gmail account using Gmail Pass Breaker
What else can be a better option other than Gmail Pass breaker app which helps the users to recover the forgotten password of their Gmail account. This app is really a very great choice for the users which offers the most convenient way to recover the password of their forgotten Gmail accounts. Here's the practical steps which will help you to use this app to accomplish your task:
First of all, download Gmail Pass Breakerin your PC and install it.
Now, just install it on your PC and launch it.
Type in the Gmail account whose password you want to hack on your PC.
The hacking process will get initiated once you enter the Gmail account id and it will take some time to process depending upon the security setup of that particular Gmail account.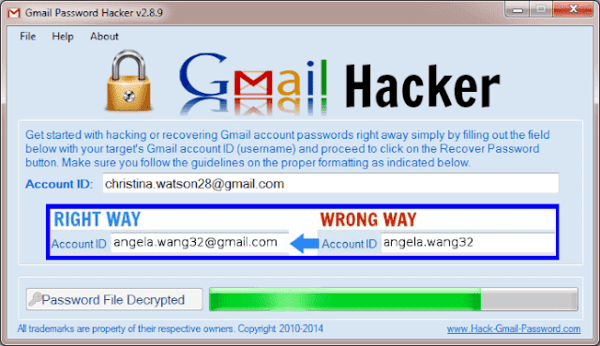 Method 4: Using Phishing to hack Gmail account
Phishing is yet another very commonly used type of Gmail hacking method used by hackers. Basically, the Phishing method involves the authentication of fake website in which the hackers will insist any user enter their Gmail account password. The fake website will look genuine to the targeted user. However, because Phishing has become pretty much common among the users, that's why the success rate of hacking Gmail account with Phishing is not so high. But anyways, many of the hackers are still using Phishing technique to hack Gmail account password of the targeted user. So, let's have a look on the steps which you need to follow in order to accomplish your task:
First, just create any fake webpage or simply get them by searching them on Google. There are a lot of phishing pages that are available on Google for this task.
Now, just create a new free account on any web hosting site and use a subdomain for it.
After creating a subdomain, navigate to the Control Panel and click on "Add new site". Just enter the name which you prefer. For example, you can use a fake name like Gmails.com so that it looks a genuine one to the targeted user.
Now, just click on the "Upload own website" and upload the files which you have created for phishing website.
After all these steps are accomplished, send the URL of this fake website to the targeted user and retrieve the password of his/her Gmail account whenever he/she enter it on that website.
Part 5: Don't want anyone to hack your Gmail account? Remember these points then
As we all know that Google provides the best possible security algorithm in its various services so that the privacy of the user may not be harmed at any cost. But nowadays, hackers are becoming pretty much smarter to find out the way to crack all the security barriers to hacking into someone's Gmail account. So, to make sure that you want to face any unpleasant experience, do remember these points mentioned below:
1) Know that Phishing attacks are: We have already described a detailed description about the phishing hacking method. So, be careful while entering your Gmail password on any unknown or unsecured website. Hackers can easily access all the data which you will enter in a fake webpage, and it is hard to protect your privacy afterward.
2) Always use a strong password: We have also observed many cases in which the password of the Gmail account set up by the users is pretty much easy to guess for the hackers. So, please make sure that you will set up a strong password in which you can use some alphanumeric characters as well.
3) Protection against password grabbing: There are so many different unsecured websites like shopping websites where users enter their Gmail account and password to sing up on that. So, to protect your Gmail account privacy, make sure that you will never enter your Gmail account password on any unsecured website.
4) Protection against Keyloggers: Protecting the Gmail account from Keyloggers is a challenging task. Keyloggers are basically those hidden programs which always runs in the background of your PC and record all the data you entered on your PC.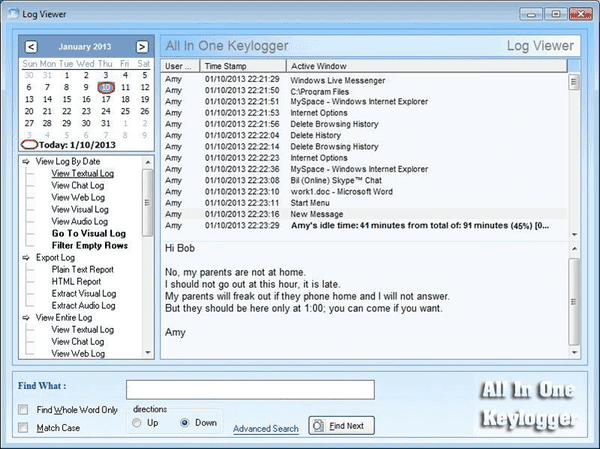 The hackers can easily access this recorded data and so, we will recommend you to be aware of these Keyloggers program. To protect yourself from these hidden programs, you can install an Antivirus program in your PC for privacy protection against these hidden programs.
5) Avoid installing Third-party apps: Always remember that installing apps from an unknown source can become a much bigger threat to your privacy,because these third-party apps contain hidden programs in them which spies on your phone and collect all the important data from your phone. These apps are managed by professional hackers who can quickly get to know about your Gmail account password whenever you enter that on your device.
6) Activating two-step verification in your Gmail account: To protect your Gmail account with some extra security features, Google offers a two-step verification security to its users, which will help them to protect their account more efficiently. This security method, a new one-time code will get generated, which can only be accessed by you only for login purposes. No one will able to login to your Gmail account until and unless he/she has that one-time passcode.
Listen to and download the iPhone Ringtone Trap Remix for your iPhone. This ringtone was added to Miscellaneous ringtones.
Part 6: How to perform a Gmail hack in the most effective way
If you aren't able to perform the Gmail account hack using the methods mentioned above, then you can use TheTruthSpy to accomplish your task. This special hacking program is specially designed by the programmers who will help you to get the Gmail account password of any targeted user hassle-free. This special hacking program is having one of the best and the most powerful keyloggers, which will help you to monitor the data of the targeted user. Not only Gmail account hack, but you can also track and monitor the data of other social media applications like Facebook, Snapchat, Instagram, Twitter, etc. You can also keep a track on the call logs and text messages etc. of the targeted user's device.
TheTruthSpy hacking program works well with both iOS and Android devices, which is probably one of its core features. Hackers can easily access the collected data remotely so that the targeted user will not be notified about your bad intensions and unethical activities.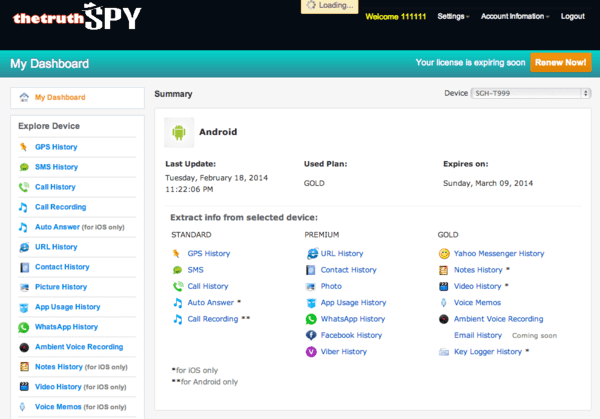 Tips: If you've ever accidentally deleted or lost valuable data on your iPhone, you know how hard it to recover iOS data yourself. Jihosoft iPhone Data Recovery eliminates uncertainty from the equation.
Conclusion:
So, we have discussed almost everything about the Gmail hacking process and its preventions. We have given a detailed description of every aspect of this hacking segment. We hope that it will help you to protect your privacy for sure. And most importantly, if you want to hack into someone's Gmail account, then also we have described some proper methods and tools as well. Please comment on your views and thoughts related to this article.