10 Best Free Video Editors for YouTube in 2022
Before 2017, YouTube Video Editor was the best editor for all YouTubers, but then Google announced that only people having more than 100,000 views on their videos could save the changes they made. It put creators in a frenzy, making them find free alternatives that offer the same features.
But don't worry anymore, because we have ten free video editing software that has all the essential features, including cutting, cropping, rotating, and trimming.
List of 10 Best YouTube Video Editors in 2022
Shotcut is one of the best video editors for YouTube on Microsoft, Linux, and Mac as it supports a variety of video formats. Since it is an open source software, once you download it you can start using it immediately without upgrading to the paid version. It was initially developed for Linux and later adapted to Microsoft and Mac, so you might find the interface a bit quirky. Two features that we love about the YouTube video editor are timeline editing and 4K HD resolution support. It is one of the few free software that offers 4K support. It is the best software for HD and 4K video projects.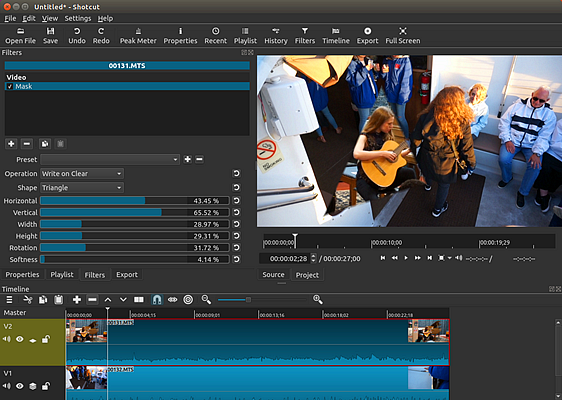 Another open source software that runs on all operating systems including iOS, Microsoft, and Linux, Blender was first introduced as a 3D animation suite and then developed into a video editor for YouTube. Apart from the basic functions like splicing and video cutting, Blender offers a plethora of advanced features including luma waveform, audio mixing, chroma vectorscope, waveform visualization, speed control, and filters.
Most of these features are something that you won't find on other average free video editing software for YouTube. All of them are enough for you to produce a clear and professional quality video. The only downside of Blender is that there aren't too many videos available as most of them are focused on modeling and 3D animation.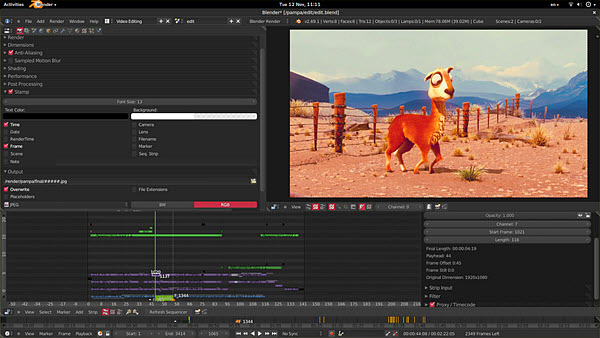 Avidemux is a basic video editor for YouTube, which is perfect for beginners. It comes with basic functions, including encoding, filtering, and cutting. It works on all three platforms, including Mac, Linux, and Microsoft. Since it is a simple software, use it only to fine tune your video editing skills. Once you get the hang of the basic features, you can download more complex software like Shotcut and Blender.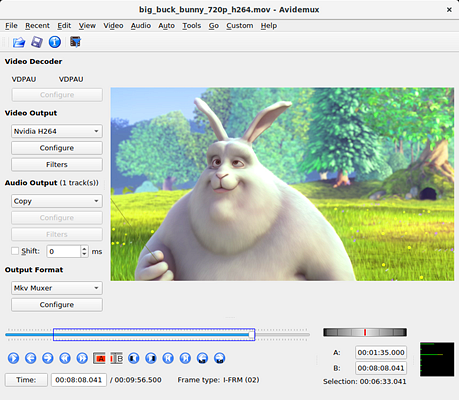 Machete Video Editor Lite is another wonderful free video editing software that runs only on Windows computers and laptops. It is available in two versions — free and paid. In the free version, it supports only two video formats, including AVI and WMV. The paid version costs $19.95 and gives access to audio editing and supports a number of formats. It is best known for its video splicing feature but as it is a basic software, you can't use it for a long time if you plan to turn into a professional YouTube creator.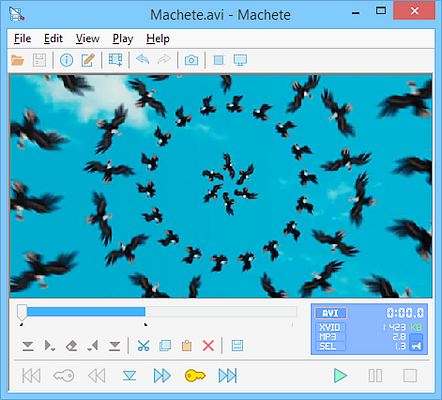 Another efficient YouTube video maker, HitFilm Express is available on Windows and iOS platforms. It is a professional YouTube video editor that comes with all basic editing features, including trimming and audio editing along with advanced features like cutting tools, keying for green screen effects, 3D video support, and multiple composition tools.
The free version offers over 180 premium features. HitFilm Express also has a paid version, which is affordable, so you purchase it to upgrade the software. Most video editing tutorials are for superhero action movies including Star Wars, so you will need a little time getting used to it.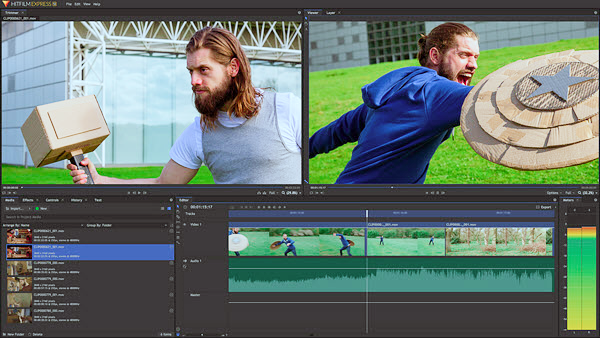 One of the most advanced YouTube video editing software, DaVinci Resolve has an intuitive interface that makes editing easier. Advanced features offered by the software, including advanced trimming, audio mastering, color correction, and multicam editing. You can also add 2D and 3D titles to your videos and give them a professional touch. The only con of DaVinci Resolve is that there are too many features, which can overwhelm a beginner. Also, not all tutorials are free, so that's an added cost you will have to pay to learn the software.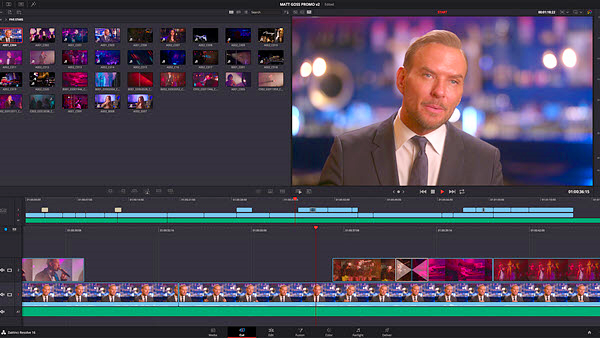 Tip: Need to download videos from YouTube or other sites? Here are 12 of the best YouTube video downloaders recommended for you.
VideoPad is the best video editing software for YouTube available on Windows. If you want to try your hand at video compositions, we recommend you to use this software. It isn't for advanced editors as they will find it too essential. Some features offered by the software include sound effects library, pre-made transitions, camera shake reduction, 3D video editing, and supports multiple resolutions. One of the best features of VideoPad is that it lets you export videos to YouTube and other social media platforms directly.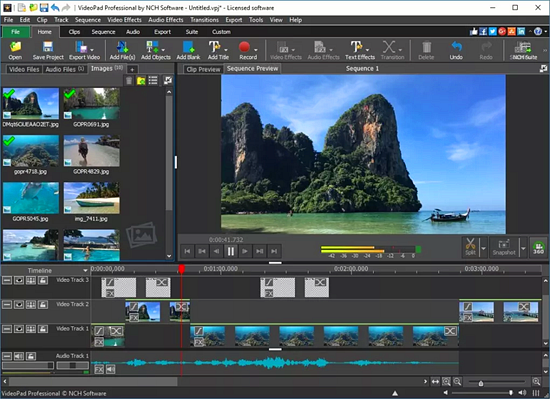 If you are a Mac or MacBook user, iMovie is the best free video editing software for you. It has an intuitive interface and a great tool for learners to furnish their skills and get ready for using more advanced software. If you don't upload regularly on YouTube, you can continue using iMovie as it has a number of good features including audio editing, video trimming, pre-made transitions, 4K resolution support, and split screen. It is easy to learn. The disadvantage of using this software is that it takes too long to export the video, which will delay the upload.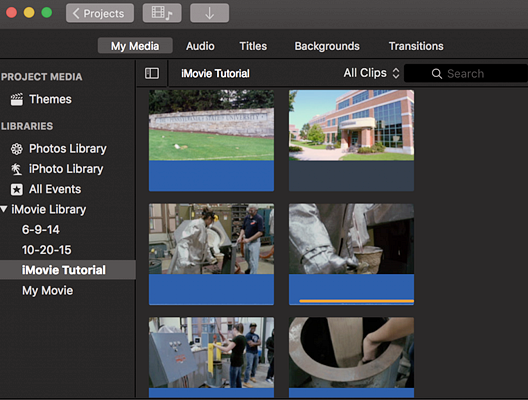 If you are a Mac user and have little bit knowledge of iMovie, you will find Openshot easy to use. This YouTube video editing software has more features than iMovie and a variety of layers and audio mixing options. With its simple interface and combination of premium features, Openshot makes video editing easy.
You can watch real-time previews before you transition one scene into another. Features that Openshot offers include scaling, snapping, tripping, image overlays, subtitles 3D animated titles, title creation, watermarks, and advanced timeline, among others. There aren't many tutorials available, so you will have to figure out how the YouTube video editor works on your own.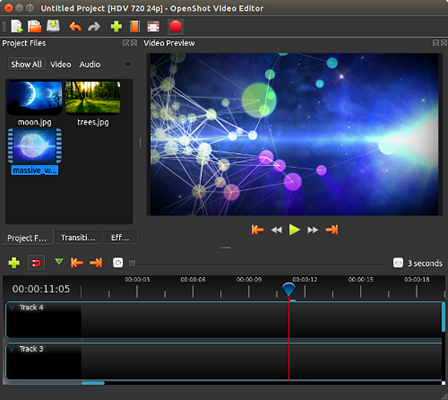 Lightworks is one of the best free video editing software for YouTube with powerful features. It is available on Windows, Mac, and Linux operating systems. It is free software, but there's a premium version available only for $25 a month. But you don't need to purchase that because the free version offers some very advanced features like multicam support, high precision video trimming, and export to 720p to YouTube.
It supports a range of video formats as well. One massive advantage of Lightworks is that you get access to many tutorial videos. Unfortunately, 4K video support for Youtube and Vimeo only comes with the premium version. It isn't too advanced either, so you will have to switch software or purchase the paid version once your YouTube channel starts growing.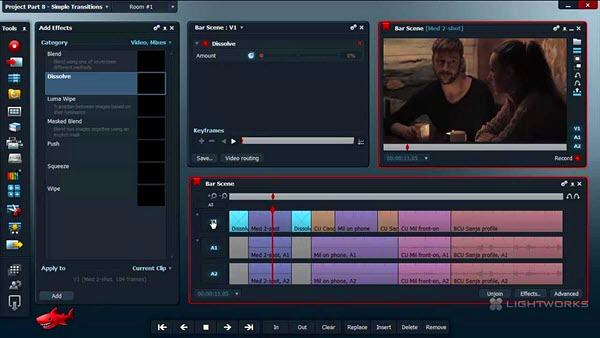 Conclusion
If you want to know how to edit YouTube videos, open YouTube, and check tutorials of the software you plan to use. We tried all 10 YouTube video editing software to find out the best among them, so you can download them for editing your YouTube videos. Blender is our favorite choice because it offers premium features for zero costs including audio mixing, chroma vectorscope, waveform visualization, speed control, filters, and luma waveform. You will find many tutorials online that will help you furnish your skills and add cool animations to your videos.
Also Read: Top 3 Free Video Grabbers to Download YouTube Videos Online
Allow yourself some time to get used to the complex functions as the software is a bit advanced for beginners. You start with basic software like iMovie or Avidemux and work your way up. Another software that we liked is DaVinci Resolve. It is a professional software, but the intuitive interface makes it easy to learn. The features can be overwhelming at first, so experiment with one feature at a time.
Have you used any of these software before? Let us know your review in the comments below.