Top 7 Best FRP Bypass Tools to Bypass Google Account on Android Device 2019
If you have bought a used Android handset or you are stuck at Google Account ID/Password while resetting the phone and you forgot the password, then we have got your back. You can use any of the below listed tools, which are some of the best FRP bypass tools for PC which can help you bypass FRP in Android Phones.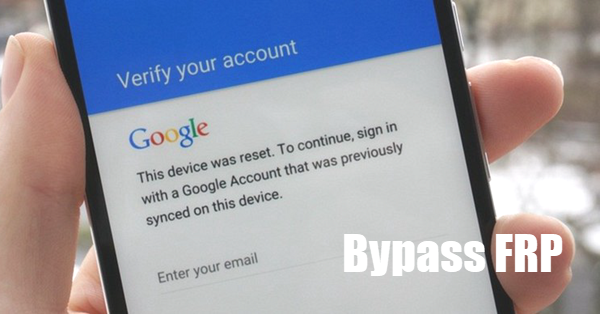 What is an FRP Lock?
FRP (Factory Reset Protection) is an additional data protection feature introduced by Google with Android 5.1 Lollipop and above. According to the FRP feature, in case, any unfortunate event such as if you lose or misplace the device or if any unauthorized person tries to reset it, the device will need the Google Account ID and password to get access to the device. So, this program is designed to minimize the chances of thefts and other frauds.
But, this feature can be a curse in disguise when you forget the login password of Google Account ID and you have reset your Android device. Now you have got yourself stuck and can't get fed in. Fortunately, the good thing is that if you accidentally reset your phone, you can still recover deleted data from Android after factory reset with professional Android Data Recovery.
Well, considering these situations, we have picked the best FRP bypass tools which help you to bypass Google Account verification on Android and you can easily remove the FRP Lock.
Tool 1: Samsung Reactivation/FRP Lock Removal Service
Samsung Reactivation/FRP unlocking service is an online service which helps you to remove the FRP Lock and it gets you back into your Android phone. It will ask you some details about your phone like models and IMEI of phone, so simply put the details in the required fields to get the unique user ID and password within 24-72 hours. However, this is an exclusive Samsung FRP bypass tool which works only with Samsung smartphones.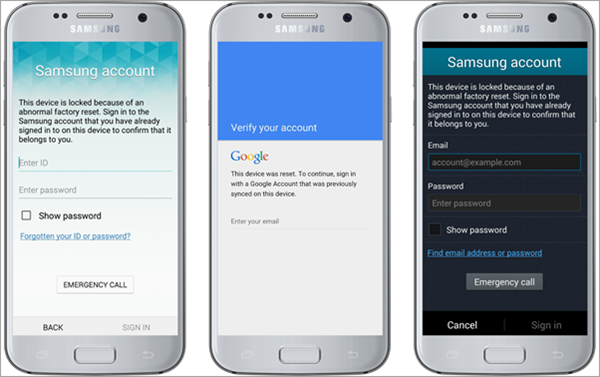 Pros:
It provides online service – no confusing video tutorials and no risky software to download.
No need to be a tech savvy, everybody can use it.
Issues will be solved within 24-72 hours.
Cons:
It supports Samsung phones only now.
Tool 2: Pangu FRP Bypass tool
Pangu FRP Bypass tool is one of the best FRP lock removal tools in the market. Processing time is just about 10 minutes. This facility is only for the Authorized Google account owner. You just need to download this tool from their website; they make unlocking methods for almost all mobiles.
Pros:
Free Availability
Works smoothly with all major brand Android phones.
supports Samsung phones, Micromax, Mi, Motorola devices, Lenovo, MTK.
Cons:
It requires using an OTG cable with pen drive or a PC.
Tool 3: FRP Bypass APK Download Samsung for Android
FRP Bypass APK Download Samsung for Android is one of the most rated FRP removal tool with 4.1 stars. So it has gained trust from the users already. FRP Bypass helps to overcome the security feature of the device so that you can easily bypass Google Account verification process.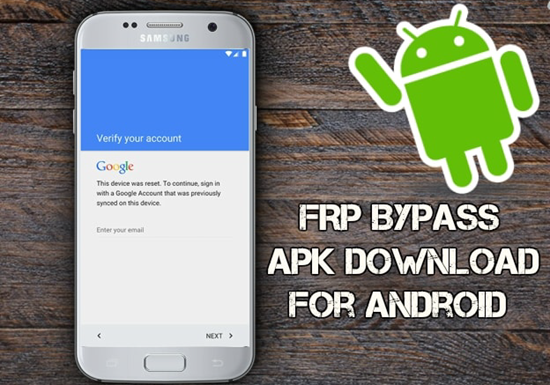 Pros:
A useful tool for Samsung Galaxy devices.
100% free.
Cons:
You cannot access this tool directly through the local market or resources.
Tool 4: Google Account Bypass and Flashing Tool
Like all the other FRP Bypass tools, Google Account Bypass and Flashing Tool is one of the useful and simple tool in your hands to Bypass your device. This tool is quite handy and easy to use.
Pros:
Works best for almost all the versions of Android Versions.
Works best for devices with latest Android versions.
The old version of SP Flash is also included in this tool.
Free Availability
Cons:
Not tested with Android versions 5.1.1 and 6.0.1.
Tool 5: GSM Flasher ADB Bypass FRP Tool
The GSM Flasher tool is a very helpful tool in process of bypassing FRP in Android devices, and this tool has been very successful with Samsung devices and some other brands too. But it requires ADB mode active. Once you enable ADB mode in your device, you can easily use this tool to remove your Google Account Verification popup.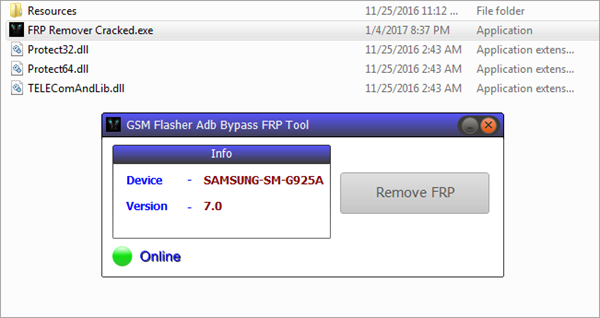 Pros:
It can be used for all types of Android devices.
GSM flasher software setup is easy to use.
Pattern lock removal facility is also available.
This file can be used for the reactivation of lock removers.
Cons:
It requires ADB mode active.
Tool 6: D&G Password Unlocker Tools
D&G Unlocker Tool is one of the simple and useful FRP bypass tools available in the market. It helps to unlock and bypass Google account verification after hard reset in step by step and comprehensive way to get in to your Android phones.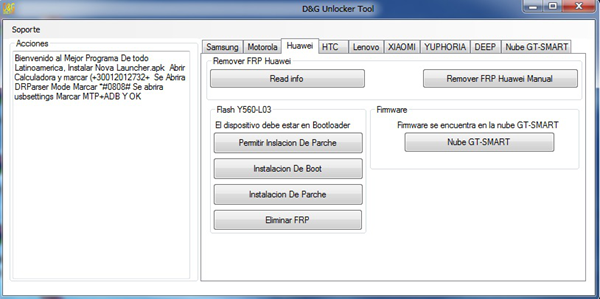 Pros:
Offers free setup for Windows OS.
It works on every Windows PC (XP/7/8/10/Vista).
Available for Free
Cons:
It may not support LG devices.
Tool 7: FRP Lock Google Verification Bypass Tool Software
FRP Lock Google Verification Bypass Tool Software, as a FRP bypass tool for PC, can be used on windows PC. It is handy and supports major Android brands like Samsung, Xiaomi, Motorola, OPPO, Vivo and other Android phones.
Pros:
Works for almost all Android devices and unblocks most Android phones with Reactivation Lock problem.
It is available for free.
Works for Android versions 5.1.1 and further releases.
Cons:
Need a Wi-Fi connection or an USB cable.
Summary
So these are some of the best and latest tools to remove or bypass Google Account and deal with FRP Lock in any Android phone for free. Use them now to bypass FRP on your Android device and help other people around you if they need such help.
And just tell us which bypass tool you found most helpful. If you also know some best FRP bypass tools or got any feedback feel free to share with us through the comments. We value your opinions; it helps us to be more enthusiastic and give you other latest tricks and hacks.
Related Articles