6 Best MIDI Keyboard Apps for Android
Music has a great impact on everyone's life. It has some magic power to attract us towards it. When hearing music or sitting alone somewhere you have the wish to play some musical instruments. MIDI is a very useful instrument in the music industry. A very useful tool for analyze the sounds after they leave the keyboard. So the MIDI keyboard apps for Android mentioned here is not the same as those Android keyboard apps.
Tip: Do you want to listen to music offline? Here are the best offline music downloaders for Android that you can make use of. If you don't know the name of the music that you want to download, don't worry, you are able to find songs with Song finder apps.
MIDI (Musical Instrument Digital Interface) is a protocol, which is specifically designed for digital synthesizers. This synthesizer can generate, signals that converted into sound.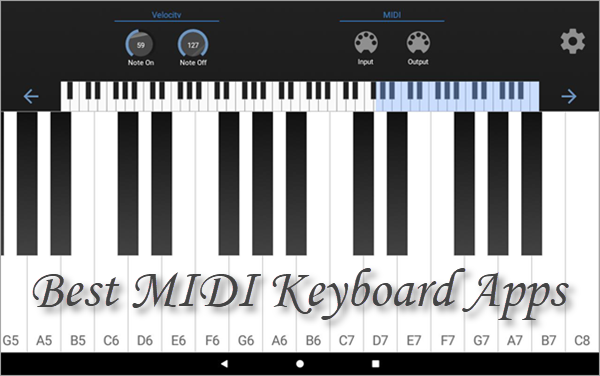 MIDI keyboard will help in many situations. You can record, control and playback music using this MIDI on these synthesizers. It allows you to communicate between different musical instruments and you can control the behavior of each other.
This thing is usually done using a laptop. But the cool thing is, you can now use MIDI apps on your Android to do the same. Now, let's see some best MIDI keyboard apps for Android that let you use Android phone as MIDI keyboard.
#1 Wireless Mixer
Wireless Mixer is one of the best MIDI keyboard apps for Android. As the name suggests you can control your keyboard wirelessly. This will reduce the most common problem in music studios, for instance, cord clutter. However, you still have to go with your computer, which means you will still need a computer or DAW with your favorite software.
This has special features like Multi-touch controls, 12 channel, 3 user knobs per channel, 2 user buttons per channel, master volume control, 128 assignable controls. You can't customize the interface more.
Wireless Mixer Android app is available for free in Google Play Store with 3.7/5 rating and 1 million plus download.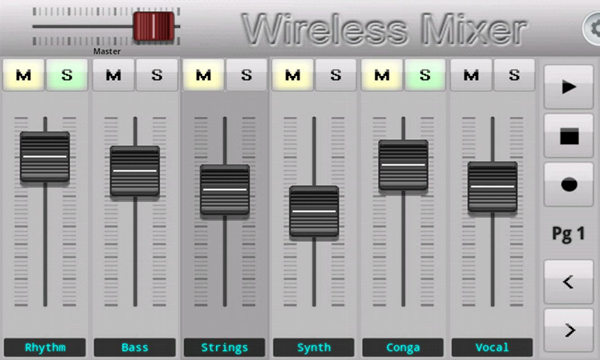 #2 TouchDAW
Having a 4.7/5 rating and over 10k downloads, TouchDAW is also counted in the best MIDI keyboard apps. It is a good app that comes with a number of enhanced features. The UI of the app packs a lot of controls and options. So it may seem a little difficult to use but once you familiar with the options you will love it.
It has the most common features like multitouch MIDI keyboard, a MIDI mixer, multitouch launchpads, configurable xy-controller pads etc. You can connect this via Wi-Fi or USB cable. There is also support for workstations like Samplitude, Reason, and Vegas/Acid.
If you want to test the features you can go with a free version. The paid version of TouchDAW will cost you $4.99.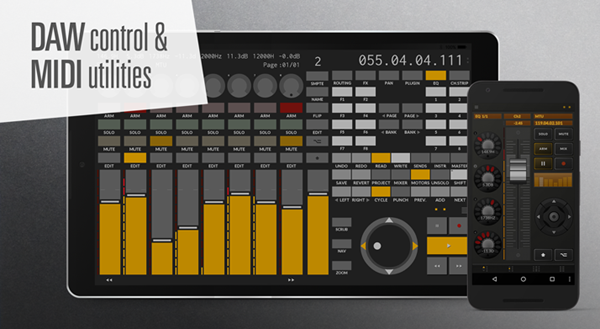 #3 Piano MIDI Legend
Piano MIDI Legend app is also counted in the best MIDI keyboard apps. This is a dual purpose app. In short words, it is a MIDI keyboard app as well as digital piano keyboard app.
The UI is clean and user-friendly. It only works with USB cable and there is no support for Wi-Fi. This app has 2 rows keyboard and full 88 keys, 7 octaves, slide play. The good thing is, you can customize the key sizes.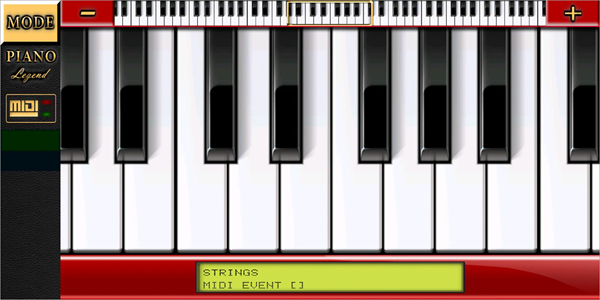 #4 MIDI Keyboard
If you do a normal search on Play Store for Android MIDI keyboard app, then there may be a change, this app will rank in the first position.
This is a very simple but effective app. This also commonly used in developers and OEMs to test the Android MIDI feature. This app can't produce sound itself, nor act as a synthesizer. This is just a MIDI controller to be used with a synthesizer.
It has some manual steps to perform to connect with the laptop. However, this app doesn't have advanced features like the ability to change octaves and dual keyboard, because it was not built for that.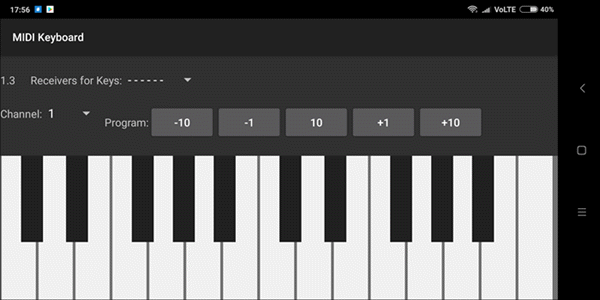 #5 Midi Commander
Midi Commander app allows you to send MIDI message via a USB-connected MIDI interface. Each button on this app can be configured to control different aspects.
After configuring the buttons, you can connect your Android device and start experimenting. You can find all the major functionality on this app easily.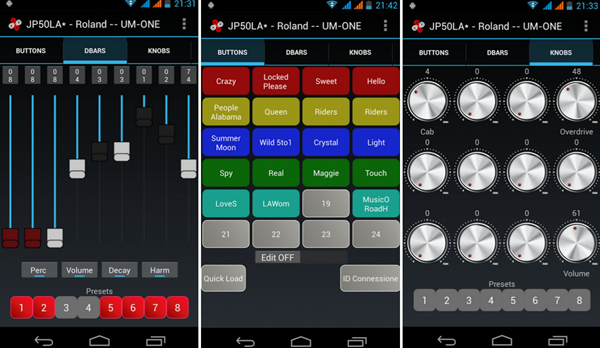 #6 Midi Sheet Music
Midi Sheet Music is a free best MIDI controller keyboard apps. It highlights the piano notes and plays MIDI music files simultaneously. It can be used to convert MIDI music files into sheet music. You can do various tasks using this Midi Sheet Music like another app on this list.
Midi Sheet Music packs with over 50 classical piano songs. You can find hundreds of MIDI music files for free over the internet. So, start learning your favorite songs and enjoy the piano today.
Tip: If you had downloaded the music files on your Android phone but unfortunately lost them by accident, then you may need this Android Data Recovery to recover deleted audios files from Android phone.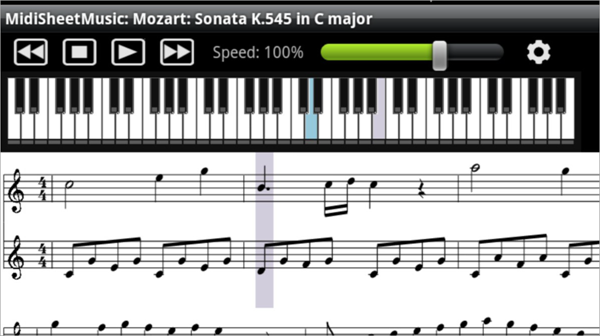 Conclusion
Music has the language that is indescribable. Technology has made possible so many things.
So, choose any of the best MIDI keyboard apps for Android and enjoy the music from now on.