How to Recover Deleted Video and Audio Files from Android Phone
Smartphones these days are predominated by Android totally, so with about 80 per cent of all the smartphones across the globe, undoubtedly it is the most used smartphone OS. Indeed, in our everyday life, our smartphones play a huge role both at our work and leisure, for instance, record conversations and film our life with phone, and watch downloaded Instagram videos and downloaded Youtube music video on Android phone.
With billions of Android smartphones and their human owners, one of the major problem that they face is deletion of data from their smartphone, especially the deletion of the important videos/audios. This phenomenon is quite common because no one of us are perfect, there always remains a chance of deleting data mistakenly.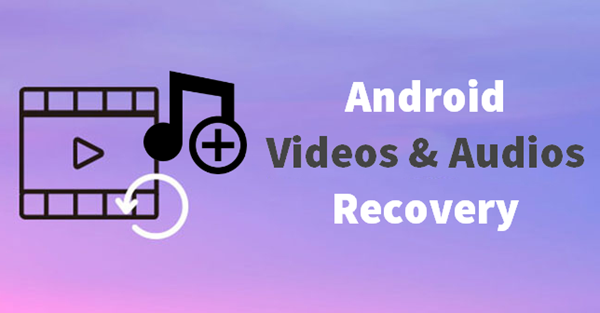 Common mistakes that eventually leads to losing your videos and audios on your Android device:
Wrong deletion of audios or videos
Virus attack on your device
Dropping your Android smartphone and getting it damaged
Damage to your smartphone's ROM due to some software problems
Wrong flashing of ROM while loading some new software updates or new OS, etc.
Now Google has not made any software or so that will help you recover deleted video and audio files from Android phone without root, nor has Google Play Store provided you with any proper app to help recover your precious audios and videos from Android. If you are finding a video recovery application for Android, now in this situation, Jihosoft Android Phone Recovery comes to the scenario.
In this article we will show you how to recover deleted videos and audios from Android phone with computer.
Note: We don't recommend any Android recovery app. Because the lost or deleted videos/audios on Android phone are actually still there in your phone memory, but waiting to be overwritten permanently by new data. While you installing the video recovery app for Android, it might cause the permanently video deletion.
Recover Deleted Android Videos/Audios with Jihosoft Android Recovery
With a good name in this field, Jihosoft Android Phone Recovery software aims to provide the best service to its customers in recovering deleted videos, audios, contacts, text messages, photos and other files on Android internal storage/SD card. With a variety scope of getting data recovered back from your Android device without rooting it, this software is no doubt a unique one in its own.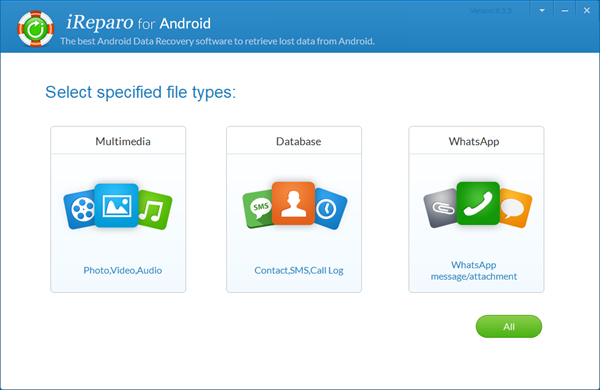 Be it a novice or professional, anyone can use the software to get his or her data recovered securely. With the software installed on your Mac or Windows, you can plug your Android smartphone or tablet into PC and start recovering your data seamlessly. Now, just sitting on your PC you can recover all your lost audios and videos with ease.
Is It Free?
Download the software from the download button above, and you will get a free trial version of the software that gives you the glimpse of the power of the software, that means, with the free version you can view the contents that the software can restore back from your smartphone.
Using the free version to see what deleted audios and videos that you want to restore is good to check the software's ability and if you are satisfied with that, you can opt in to upgrade to the full version which allows you to recover the deleted videos, audios and all the above mentioned data on Android without any hassle.
Steps to Retrieve Lost Videos and Audios on Android
Step 1. Install the Jihosoft Android Data Recovery Software and run it on your Windows/Mac.
Step 2. Make sure that the USB Debugging is enabled on your smartphone
Step 3. Connect your Android device to your PC with the USB cable.
Step 4. Let the software automatically detects your Android device. (Fix Windows not recognize Android)

Step 5. Choose the type types to scan, and wait for the software to scan the contents on your smartphone.

Step 6. Head over to the type of item that you want to restore, and select the audio and videos which you want to restore back from your Android device.

Step 7. Confirm the restoration by clicking on the Recover button.
Step 8. Select the destination folder where you want to store all your deleted files.
Steadily all your Videos and Music files will be restored back to your PC. Isn't it too simple? All you need a basic knowledge of using your PC and your Android device. This is the easiest way to recover audio files and video files from Android with PC.
From a novice to a pro, anyone can follow the above mentioned steps to get back the deleted videos/audios that you never could imagine to restore even in your dreams.
Key Benefits of Using This Video Recovery Software for Android
Simple steps to select all your deleted data and restore back on to your PC
No further ads to disturb your data recovery process
Flexibility of recovering multiple types of files
Light and minimal software that does not affect your PC's performance
Only one time payment and unlimited data recovery for Android device
Having the Jihosoft Android Data Recovery is a great investment for future which you can simply use to retrieve all of your videos and audios from Android. Keeping this professional recovery software helps you instantly recover your deleted data back when you mistakenly delete your data. Own the software to keep their data secure always now!