Top 5 Android Data Recovery Software Review: Undelete Files on Android
It is really a disaster that important data on your android device lost accidentally without any available backups. Don't worry, the good news is that you still have the chance to undelete files on Android with a powerful third party Android recovery tool. You might be wondering which one is the best Android data recovery tool, read on this page, it will give you good reference and help you choose the best of the bunch.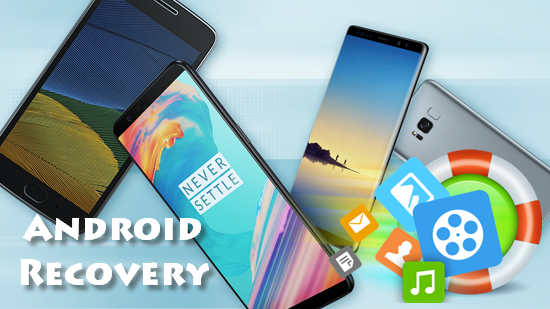 Tips You Should Know Before Using Android Recovery Tool
1. Why Not Write New Data into Android Device
When the file is deleted, the phone will not wipe it out of the space, instead the deleted file still remains in the memory space of the phone until new data is saved to the phone and overwrite the deleted file. If once the deleted file gets overwritten then you will not get another chance to recover the deleted files back from Android.
2. Stop Using Your Android Phone Immediately
You must have to stop operating your phone totally, and you must even turn off the WiFi/Cellular Data connection and don't run any app. Because when an app runs it will generate data in the phone internal memory, which may overwrite the lost data.
3. Recover Lost Android Files in Time
At the moment when you lost/deleted data from the phone, you should utilize an Android Recovery tool right away. That should be the best moment to effectively recover Android data. And to judge which is the good one that best suits your needs, you have to consider the following factors:
Whether it supports your Android device and computer system (Windows/Mac)?
How many file types it can recover?
Is it safe and secure enough for scanning your phone?
How about its success rate of recovery?
Base on these factors and criteria, we pick up the best 5 Android recovery programs in the industry.
Top 1. Jihosoft Android Phone Recovery
This Android Data Recovery is one of the highly acclaimed data recovery software for Android, which can be used to recover deleted/lost photos, call logs, contacts, text messages, whatsapp chats, videos, audio and etc from both Android smartphones and tablets. It is compatible with all versions of Android OS, including the latest android 8.0 Oreo. With it, you can preview and undelete files from any Android devices, like Samsung, Sony, LG, Huawei, HTC, etc.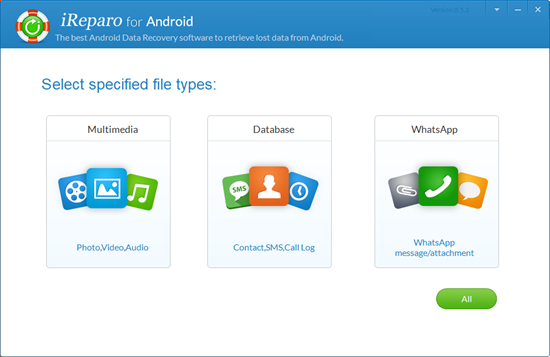 Pros:
Selectively choose certain data type to scan
Can find more photos on Android devices
Preview deleted items before recovery
Recover data from Android device with quite high success rate
Recover data from Android internal memory as well as external SD card
Retrieve deleted data thoroughly with user-friendly interface
Cons:
The speed of scanning Android is a bit slow
Top 2. Dr.Fone for Android
Dr.Fone for Android is another great data recovery software. It can directly scan and restore deleted data on Android without backup. Both existing data and deleted data can be scanned and detected during scanning. Though the installation process is kind of troublesome and it takes a little longer to identify the device, Dr.Fone is still a great tool to thoroughly recover data from android devices.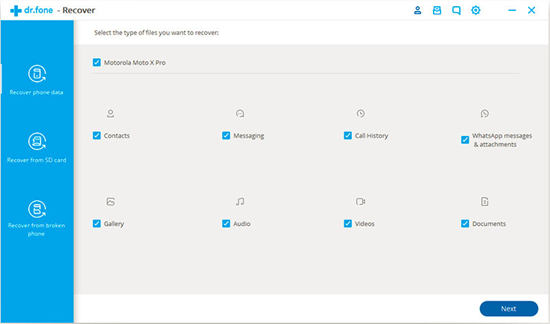 Pros:
Provide excellent directions of rooting android device and managing debugging
All data found can be selectively previewed and recovered
Transfer both existing data and deleted data from android to PC
Cons:
Misleading setup wizard and slow scan speed
Unsupported some latest popular Android devices
Top 3. Piriform Recuva
Recuva is the best free Android data recovery tool for external SD card. It can bring back lost files including pictures, musics, videos, documents, compressed, and emails with ease. It might not be able to recover every file from every android device in every scenario, but it is definitely worth a try if you've got the problem that Recuva specializes in. After all, it is free.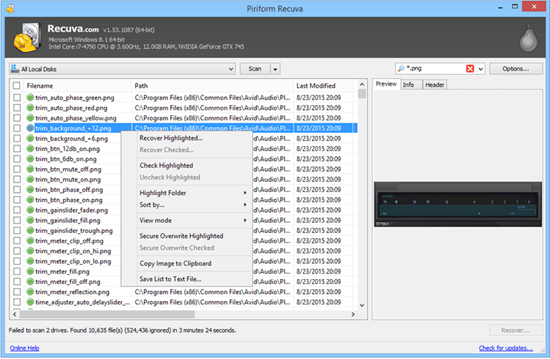 Pros:
Web-based "Help files" makes the download file smaller and take up less space
Quickly scan and find recoverable files
Enable "Deep Scan" option if the initial quick scan doesn't find lost data
Cons:
Not all files displayed can be correctly recovered
Data stored in Android internal storage cannot be detected or restored
The user interface is not so user-friendly, which makes it not easy to operate
Top 4. Undeleter Recover Files & Data
Undeleter for Root Users is a free android recovery app for temporarily restoring lost data like pictures, videos, music, archives, binaries, and all other files that were stored on your Android internal storage and memory card. All you need to do is to open the application and select the internal memory or SD card to scan. Then a list of the deleted files will be displayed.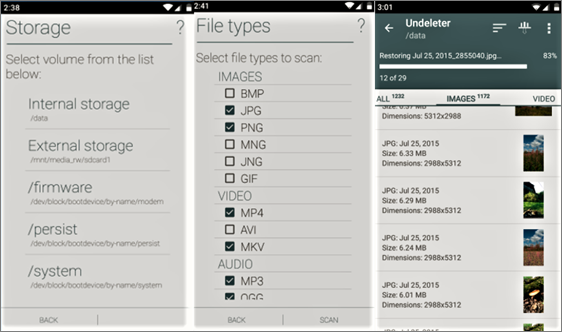 Pros:
Restore deleted files from any volume-internal partition and SD cards
Can save restored files to Dropbox and Google Drive directly
Cons:
Files like contacts, text messages stored on android phone may not be retrieved
Doesn't offer any advanced search options, such as document type or modified date
Top 5. MyJad Android Data Recovery
MyJad Android Data Recovery is also a recovery program like the others in the list, and it deals with the data loss of android devices without hassle. It help recover images, songs, videos, documents, archives, and more data stored on your SD card inside the Android phone. If you want to easily restore data on Android device, you should try the pro version.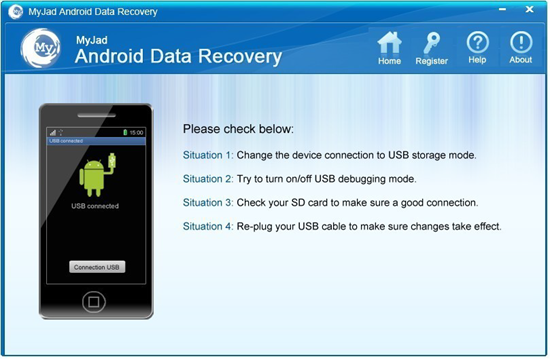 Pros:
Full "Help" file answers most questions, very easy to use
Most of deleted Android data in SD card can be previewed and retrieved
Cons:
Some devices have to be rooted first so as to recover some data types
Data stored on Android internal memory card cannot be recovered
Take a little longer to install and uninstall the program
The Bottom Line
Of course there are many more Android recovery programs available, but we only listed those true best file recovery softwares that are able to undelete wide ranges of Android files. Hope that our recommendations can help you make a right decision.
At last, one more major caveat here: When Android data loss happens, you should act fast and find an Android data recovery for help, and never try to use your phone until you get the lost files back successfully. Moreover, maybe you should root your Android first as some recovery tools require. If you still need help with Android recovery issue, please contact our support team via email support@jihosoft.com. And we are also happy to hear your thoughts in the comment section below.