How to Root Your Android Device
You've probably heard of people "Rooting" their Android smartphones and tablets, but don't know how to get it done. You're in luck. Here's what you need to know about the rooting process, and the benefits and risks of rooting your Android device.
What is Rooting?
Android rooting is the process of allowing users of smartphones, tablets, and other devices running the Android operating system to attain privileged control within Android's sub-system. Basically, rooting means obtaining "Superuser" rights and permissions to Android software. It's similar running programs as administrators in Windows. Once rooted, the Android owner will have more control over many settings, features, and performance of their device.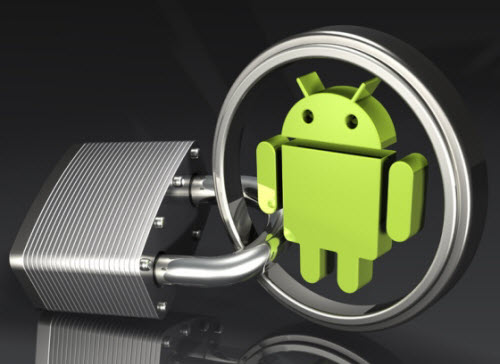 PROS & CONS of Rooting Android Device
Pros: There are lots of reasons you might want to root your Android phone. You will gain the ability to load custom software (ROM's), install custom themes, get rid of preinstalled crapware, boost battery life, improve the performance (speed), update to the latest version of the Android OS, free up system memory, and easily backup all of your apps and data.
Cons: Before rooting your Android phone or tablet, there are a few things you should be aware of. Rooting will immediately voids your device's warranty. Also, rooting involves the potential risk of "bricking" your device, increased risk of unknowingly installing malicious software, and runs the risk of introducing a virus.
Best Rooting Tools for Your Android Device
There are many Android rooting software available to make the process easier. If you've finally made up mind to root Android device, below is a list of some good tools which help you process it.
Kingo Android Root (Free)
Kingo Android Root helps to root your Android device free of cost without any risk. It supports almost any Android device with any version, automatically detects any gadget connected to computer and start the rooting process.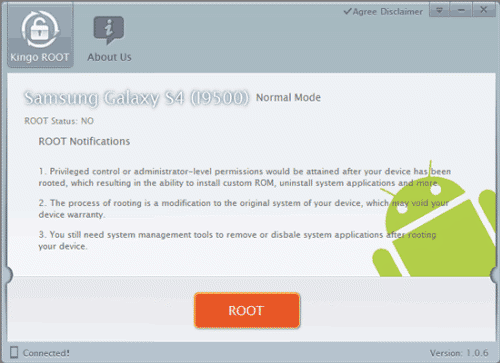 SuperOneClick (Free)
SuperOneClick is another great one-click Android rooting software by XDA developer. It allows partial or full rooting and also enables unrooting. It supports a wide variety of popular Android devices.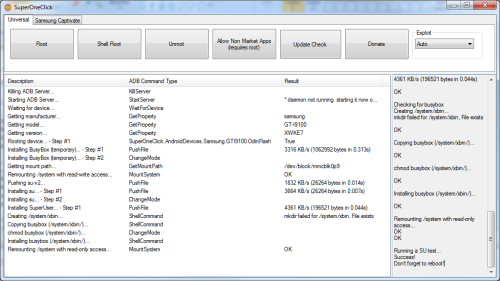 SRS-Root (Free)
SRS-Root is a super easy one-click tool for rooting any of your Android phone and tablet. This software has multiple exploits to gain root access on your device. Also, this tool provides you option to unroot your device just by make one click.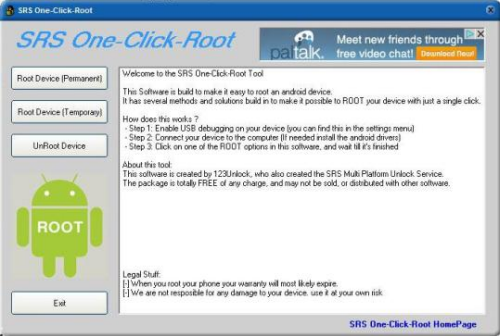 One Click Root (Paid: $29.95)
One Click Root is one of the most popular software for rooting Android devices. With just one click, you can root any Android phone and tablet and get access to lots of new and amazing features.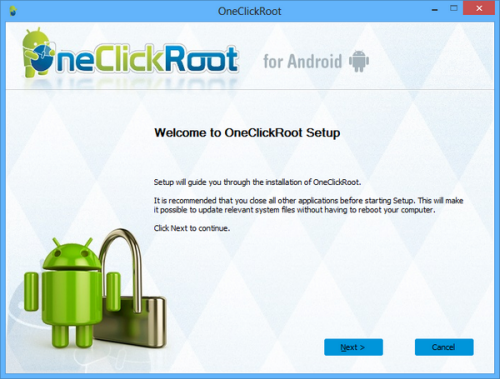 Please Note, there is no standard approach to root all Android devices. Each device has a unique method to rooting and some research must be done on your part.
Related Articles