11 Best Free Sports Streaming Apps for Android You Can't Miss
For sports fans, a free sports streaming website or app is a necessary condition for surfing. Through a dedicated website or app, you can directly get the latest live game streams and updates on your favorite team performance. However, due to the rapid development of technology, this kind of service is also increasing, finding a best free sports steaming applications could be difficult. To save your time, we have carefully selected 11 apps from the market for you to choose from, continue reading to see the complete list.
ESPN is a leader in global sports broadcasters owing to its efficient services. It gains popular especially in the US and currently serves around 100 million users per month. It offers live events from UFC, MLS, NHL, international football, college sports and more every day. ESPN, ESPN2, ESPN3, ESPNU, SEC Network, SEC Network Plus and other channels are all available for real-time streaming in the ESPN App. It has its own website as well as the official app. You can visit its website or download the app from the Google Store.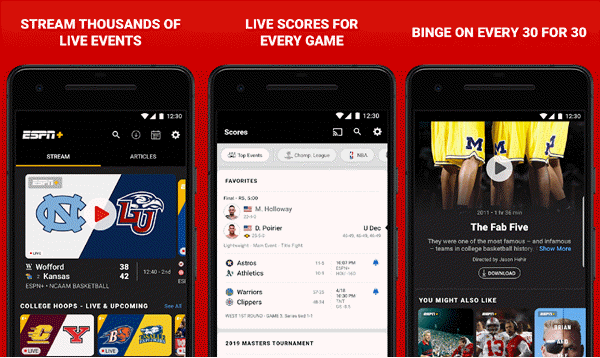 When it comes to sports streaming, YouTube should be our first consideration. As the world's largest video platform, YouTube is all-encompassing. Here you can watch various types of videos including sports, news, movies, music, technology, funny, education, fashion, and much more. It has a official Sports channel, you can also find many other sports-related channels here like WWE, MLB, NBA Sports, TOI Sports, SPORTSNET, EA SPORTS FIFA, Soccer AM, etc. With a YouTube video downloader, you can even download your favorite videos to your phone for offline watching or sharing to other platforms.
This free sports streaming app is specially designed for novices with a simple and secure interface. It allows users to watch instant live streams from any club users. It is featured with live commentary, online group and match chats for all types of live matches of sports like tennis, rugby, cricket and football. You can either watch a live match or access its highlights portion if you have missed that. You can also follow your favorite team or sports to get updates and news. And it also has a web version. SuperSport gives a reminder to users for upcoming matches with all the details.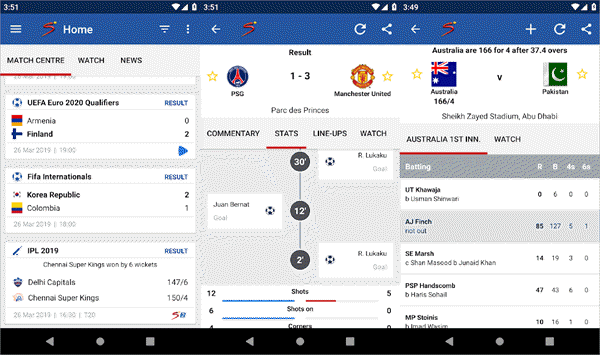 LiveScore is the ideal app for every sports fan, where you can find the latest scores and live sports events. From goals to cards, ticket gates, flips and fixtures to the final result, LiveScore has everything you need in one place. You can also get news of major sporting events in the "News" section. It is compatible with all Android and iOS devices and also has a web version. The best part is that it can work smoothly even in a poor network environment, which not only ensures fast service, but also reduces data consumption. It contains a very simple and secure user interface with all the details of all types of leagues and matches, which makes it one of the best sports streaming apps for Android.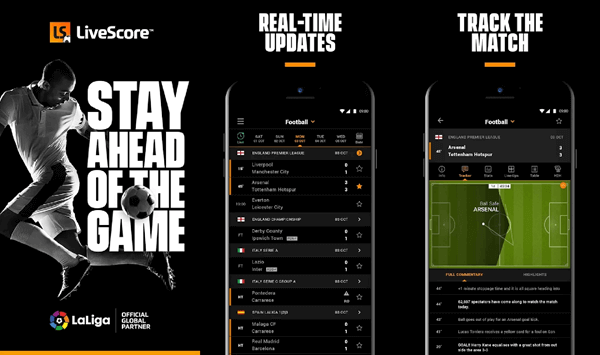 CBS Sports is a highly advanced sports streaming application that is freely accessible to all Android and iOS users. It is featured with video highlights, fastest scorecards and all types of sports clubs. While streaming the live video, you can also explore more about that sports around the world using this app. And it has a web version. You can follow your favorite sports club to get the latest updates and trending news. The app informs viewers of scores, team lineups and time-varying statistics. It presents a custom navigation link for you to change its appearance. You can also rank sports and see their rankings globally.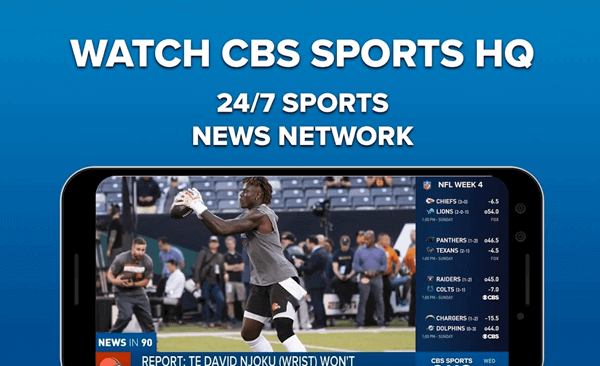 Mobdro is one of the best sports streaming app for Android with both free and premium versions. It works on Android, Windows and Mac operating systems. You can search for your favorite videos and easily bookmark them for staying tuned. It also provides other features that make video streaming here really interesting. Mobdro TV has a huge database and is very useful for getting the best search results. You can even use this app to watch videos from other channels.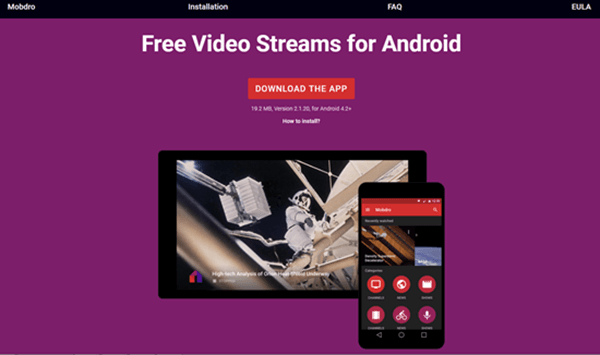 As the name suggests, this free sports streaming app is a complete package of scores, highlights, ranking and other analysis of sports like tennis, basketball, soccer, football and cricket. It also provides real-time notifications, videos, rankings, tournament bracket along with live video streaming. You can save your time using this app by switching to its highlights portion. It allows users to customize their notification settings and tabulate the favorite sports channels in one place. It has global sports coverage and keeps people up to date with its fixtures and live forms.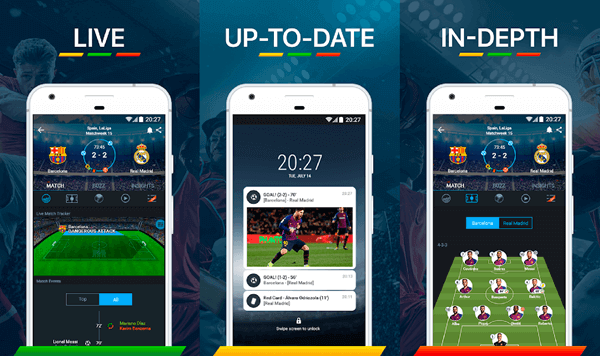 YipTV is completely similar to sports channels on the TV which streamed using smartphones. It provides users with more than 100 live TV channels from sports to news. You can also use its premium version to unlock other popular TV channels. It is gaining popularity among users day by day as it's featured with popular highlights including Euronews, Bloomberg, FlightNetwork and beIN Sports. In addition, this best sports streaming app for Android offers unique offers for each type of audience.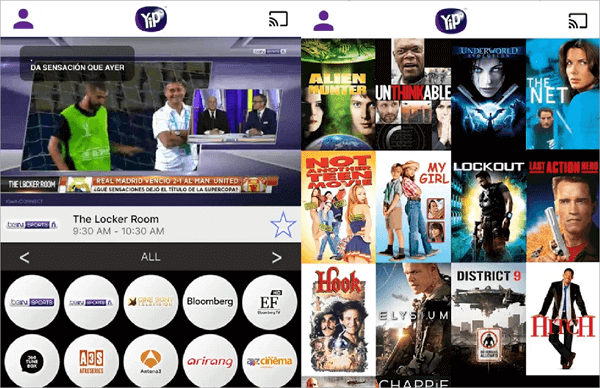 Uktvnow is an all-in-one streaming app that can not only be used for watch live sports videos, but also provide wide support to popular games. It renders various features making its users organize and use it accordingly. You can easily play games for example DS games on your Android without distraction while getting updates about the sports. However, Uktvnow is not as popular as other apps. It is featured with fast access interface and high-quality videos with synchronized audio.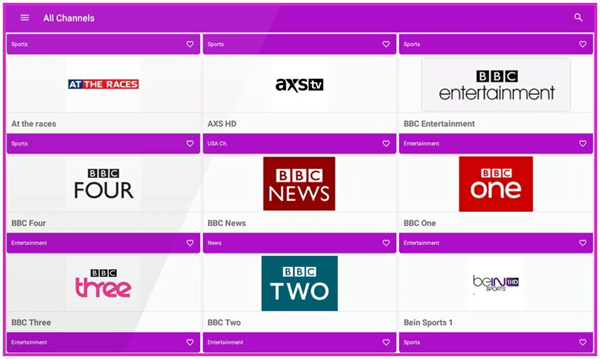 La Liga TV is undoubtedly popular among football fans the uniqueness of which lies in the offering of all women's football matches. It mainly gives updates and news about La Liga. It is compatible with all Android and iOS devices and also has a web version. You can add the videos to your playlist for later watching. The best part of La Liga TV is that it doesn't take up much of the device's memory space with all the basic and primary necessity of a free sports streaming app.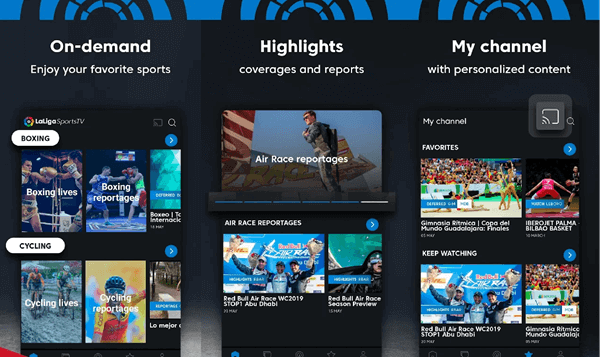 This best sports streaming app for Android brings you a wide list of sports updates, including 5,000 games in 30 different sports worldwide. You can use this application to explore all the details of your favorite sport or team. It specifically provides real-time text-based reviews for all types of matches. It also has a network version. If you are watching a live video, you can also switch to live notifications. FlashScore also provides reminders for you, such as SuperSport.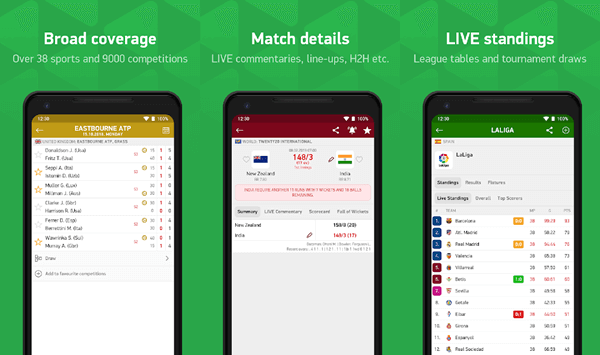 Tips: If you encounter compatibility issues while playing downloaded videos, you can use this free video converter to convert the video to MP4, MOV, 3GP, AVI, FLV, M4V, MPEG, MKV, MP3, M4A, WMA, WAV, and other formats.
Conclusion:
Watching live sports and matches is a hobby for all fans. Listed above are the 11 best free mobile streaming apps for Android phones. They differ in performance and functionality, and you can choose your favorite one and download it for a try. If you have a better choice than our list, please share with us in the comments section.