How to Download TikTok Videos Online Free on iPhone?
We all know that what TikTok is. It is one of the most popular applications used worldwide. With more than 100 million plus downloads, this social media application is exceptionally fantastic. Then how to save TikTok videos on iPhone? The lite and clean graphic user interface makes it much easier to use, so you can easily download your favorite TikTok video on iOS. Via TikTok, you can see the videos and posts made by the user whom you follow on it. TikTok is the major social media application in China because of the restricted use of Instagram, Facebook, and other social media platforms. Users can use VPN to access these social media platforms, but the majority of users don't know what VPN is and how to use it. That's why Chinese people love TikTok very much.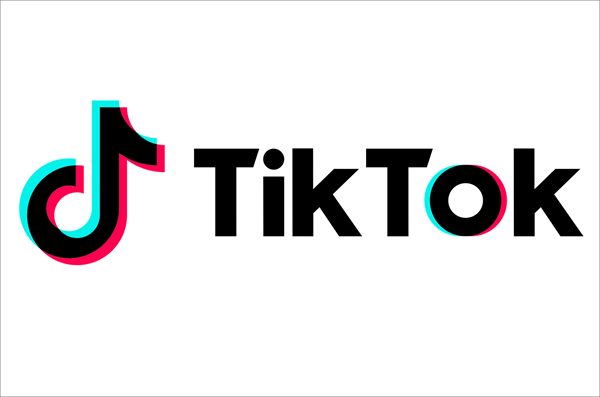 According to a report, it is predicted that TikTok will soon reach more than 1 billion downloads, which is really an incredible fact for this awesome application. In addition, the app has more than 10 million comments in the Google Play store. In the early stages of the launch of TikTok, it has just been used by the Chinese, and now the app is used by millions of users around the world. People from India, the United States, Japan, Pakistan, and other countries are giving it a very positive node. With a large number of loyal fans, this social media app has a total revenue of more than $1 billion a year. Developers of this app often add new features and functionality to the app, which makes all users happy.
You can use this app to record music videos that are synchronized with your lips, which means that users can record videos by synchronizing their lips with any song they play. Some of these videos are great, and users will be happy to download theses TikTok videos for later viewing. In addition, some users want to create a collection of their favorite TikTok videos of all time, which is why users are always searching or needing software that can help them with this task. If you are an iPhone user, you certainly need to know how to download TikTok videos online free on your iPhone! Basically, TikTok provides a built-in feature which lets you directly save TikTok videos on your iPhone storage space, but if it creates problems such as lag, then we're going to consider other alternative methods. Next, just read the following:
Tip: After you download the TikTok video on iOS, you may need to convert its format for you to play it on other devices as well! Here we recommend Jihosoft Video Converter for you, for it can convert videos to all popular SD and HD videos such as 3GP, AVI, FLV, MOV, MP4, M4V, MPEG, MKV, RMVB, TS, VOB, H.264, HD WMV, DivX, XviD, etc, which will bring you a joyful watching experience!
1. How to Download TikTok Videos on iPhone with TikTok Inbuilt Feature?
As we have mentioned above, TikTok provides an ultimate feature for you to save a video to your iPhone device storage. Actually, this feature is quite easy and relevant to use. You just need to click on an option and then the corresponding TikTok video will get downloaded online free to your iPhone very soon. All the downloaded TikTok videos will automatically get saved in the internal storage of your smartphone. So, let's see how it works and what steps need to be followed to accomplish this task:
Launch the TikTok application in your smartphone.
After the application gets opened, you need to play the TikTok video you want to download.
While playing the video, you will see the Share option below the video and just click it.
After clicking on that Share option, you will see another option which is named as Save. You should hit it in order to initiate the downloading process.

An easy process isn't it? But one thing we want to expose here is that users are constantly complaining about this feature. They said that they can't start downloading as long as they click on the Save option. Either it takes some time to start up or it will show an error. Therefore, for this type of users, we recommend that they contact customer service, and they will definitely help you solve this problem in a better way. But before contacting them, make sure you have updated the TikTok app to the latest version of the Play Store or App Store.
2. How to Download TikTok Videos on iOS Using Instagram?
You will also see some videos which don't have the Save option with them. So, to download these TikTok videos to your iPhone storage, you will need help from an external source or application. You can employ Instagram for this task. This method is really very easy for you to use. You just need to follow the steps which are mentioned below:
Launch the TikTok application and play the video. As in the previous method, just click on the Share option.
A small menu tray will get dragged from the lower side of the screen. From the menu tray, you need to click on the Instagram story option.
Then this video will automatically get saved in the storage of your phone, and you can also track the status of the downloading process on your device.
Here you are all done, you can check the gallery of your phone to confirm whether the video is saved on your iPhone or not. When your phone asks for permission to upload that particular video on Instagram, then discard that request or post. And In this way, your video is downloaded very easily.
Tip: By the way, if you also want to know how to download Instagram videos, you can refer to an article on our official website!
3. How to Download TikTok Videos Online Free Through the Total Files App?
If you don't use Instagram in your phone but you urgently need to download a video from TikTok to iOS, then there is a brilliant alternative available for you guys. This method is pretty much similar to the method which is used by users to download videos from Facebook, YouTube, Instagram, etc. In this method, you need to follow these steps below:
First of all, open the video and click on the Share icon. Then click on the Copy link option available there to copy the URL of that video.
Paste the URL in the input search box of the Total Files application to initiate the downloading process.
After the downloading get finished, just check out the gallery of your phone and see whether the video has got saved or not.

Conclusion:
Due to the built-in functionality, we don't think there is a need to download TikTok video to your iPhone in an alternative way. However, if the built-in features are not available or the video is being downloaded, you can choose the other two possible methods in the article. And you are also welcome to provide us with valuable comments and suggestions in the comments section.