Full TikTok Tutorial – What is the TikTok App and How to use it?
Hey, are you also wondering about the latest entertainment-based application named as TikTok? If yes, then we want to let you know that you are exactly landed in the right place. Most of our daily active users are wondering about this latest application in flying colors for Android and iOS. You must have also heard about the TikTok app from your friends and colleagues. It is one of the fantastic applications like Facebook or Instagram which will let users connect with each other. It enables its users to post videos to share with each other. Like as Instagram, you need to follow your friends in order to watch their posted videos. So, just read our article to the end so that you will become able to go through all the details.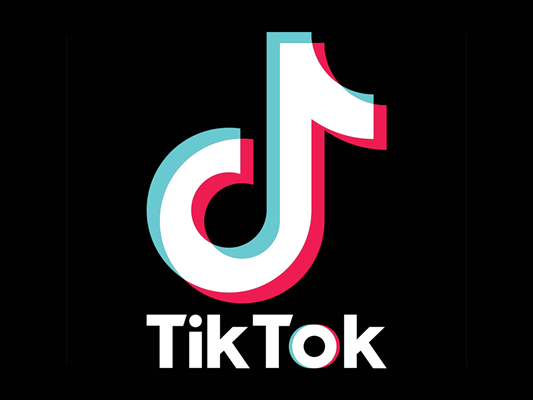 Tip: When you are using Instagram, you also need to post video stories. But we all know that users are not allowed to post Instagram video stories longer than 15 seconds. So what do you do with this headache issue? Just refer to our article prepared for you guys!
Part 1. What Is the TikTok App and the Relationship Between It and Musical.ly?
As we have mentioned, TikTok is an app which lets users see the latest updates and posts of small videos. Musical.ly is the first application which is based on the same idea of posting videos. These both applications are China-based ones developed by two different companies in China. As we all know, China has restricted the use of Facebook and Instagram, which is why these two applications mentioned above are launched for users. Musical.ly is the first application which was launched on both Play store and App store in the year 2014. This was really a very huge success for its developers because it made total recorded revenue of almost 1 billion dollars in a very short time of almost 1 year. However, in September 2016, another Chinese company launched an app called TikTok. This is another huge success for Chinese developers because this app generated millions of dollars in revenue.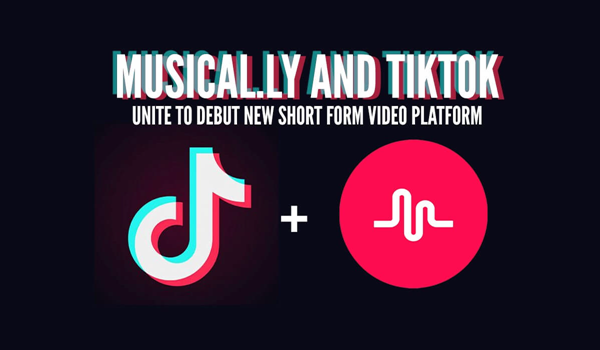 The above is the actual launch of TikTok and Musical.ly. Then in November 2017, the official company who had launched the TikTok app offered a purchasing request to the company who had launched Musical.ly. Finally, it was a successful deal and after this deal, Musical.ly was shut down by the official name and all its features were added to TikTok. Since then, the TikTok app has existed among users outside of China. And TikTok has been downloaded more than 100 million times. According to a report, users from India and Europe like this app very much. In addition, people from the United States have also brought positive nodes to it, and for a few days now, this application is currently used in almost every country. More than 80 million users are active in this app every day, which defines the popularity of TikTok.
Part 2. What Can You Do with the TikTok App?
In TikTok, you need to record your personal video on your own to create a post. You can play your favorite song very easily through the use of this application to record a video by lip syncing. Recording a video on the TikTok app is very interesting because it will surely entertain you as well as your followers, which is why TikTok is so popular among users all around the world. What's most important is that the TikTok application is available for both iOS and Android users. So, why don't you have a try and post your original TikTok videos?
Tip: If you want more excellent songs functioning as the background music for your TikTok videos, you can find and download your favorite songs from Spotify with these best Spotify music downloaders!
Part 3. How to Download TikTok to Your Smartphone?
For Android users, the TikTok app is available on the Google Play store and for iOS users, they can download TikTok on the App Store. Users can also review this application after using, and your review will possibly help these anonymous users have an idea about TikTok. And if you want to download TikTok on your PC, then you can download .exe file of TikTok to install it on your PC. We personally suggest you use PC to watch TikTok videos posted by users because watching those awesome videos and stuff on a full screen is always very joyful.
Part 4. How to Make a TikTok Account to Get It Started?
Open your TikTok app on your smartphone, and you will see a series of recent and popular videos play automatically. Just tap anywhere on the video to open the registration form.

There are many options for you to choose from to sign up. As you can see from this picture, you can register with your existing account of Facebook, Instagram, Twitter or Google. Or you can directly click on Sign Up With Phone or Email, so you will receive a text message or an Email to register.

Then you can enter your birthday which will not be shown publicly. Next, you should decide to use your phone number or Email to receive the confirmation. After your decision, you need to enter your phone number or Email address.

After you receive the confirmation code, correctly enter it here to confirm your account! And then you should set a password for your new account. Finally, just check the I'm not a robot box and then you will be taken to the homepage of the TikTok app. That's done!

Part 5. What You Should Know Before Posting TikTok Videos?
According to our analysis, there is no limit to posting videos on TikTok. You can create as many Tiktok videos as you want on a specific date. TikTok is a very user-friendly application for all users, which is why it is not as limited as other social media applications. You can also record any number of videos and easily save them on your phone or PC.
A Tiktok video is limited to 60 seconds, but this limit won't bother you, because it is appropriate and you can easily create a video within this specified time. If you want to post a specific video of 100 seconds, the video will automatically be split into two parts – 60 seconds and 40 seconds. In addition, you can tag as many people as possible in the video you want to post, and there are no restrictions on the number of people tagged. Another great feature of TikTok is the filter making your TikTok videos more attractive, which will attract more people to follow you.
Part 6. How Can You Download TikTok Videos Online?
You can download TikTok videos online through the use of any video converter or video downloader. You can easily download the most trending videos. For this purpose, you need the URL of that particular video which you want to download. You can make the use of PC or you can access the link of that video from the share button. You have to paste the URL of that video inside the input box of that video downloader.
Tip: If you need a practical video converter, you can use Jihosoft Video Converter to help you. It can convert videos to all popular SD and HD videos such as 3GP, AVI, FLV, MOV, MP4, M4V, MPEG, MKV, RMVB, TS, VOB, H.264, HD WMV, DivX, XviD, etc. So you can easily change TikTok video formats for better offline playing on different devices.
Part 7. How to Use TikTok Musically App to Make Money?
If you want to earn money via TikTok, you must be a popular one among users. There is no such method available for normal users who don't have enough followers. When you have at least 2 or 3 million followers, there will be some advertisers coming to cooperate with you. If you advertise the name of any company or any other TikTok user, you will get the corresponding reward.
Another way is to sell gifts or personal products. You can promote your gift pack in front of users, which will directly increase your sales. In addition, you can promote products of other companies, also known as affiliate marketing. You must increase sales leads and sales volume for a specific company so that you can get some compensation.
Conclusion:
Having learned what the TikTok app is and how to use the TikTok musically app, you surely can't wait to download TikTok and create your original TikTok videos for later posting. If you have any suggestion or comment about this TikTok tutorial, please leave a message in the comment section below or email us. You are welcome to follow us and we will show you more useful contents.