How to Post Instagram Story Longer than 15 Seconds on Android?
Instagram has become one of the best social media platforms for users since established. Sharing some amazing pictures across this media is one of the hobbies for most of its users. A few years back Instagram stories made its way to this social media platform. And now with over 300 million daily active users, Instagram stories has become the most popular place for users to showcase their daily activities.
The best thing about Instagram stories is that they disappear just after 24 hours, a new day and a new story. With the color filter, cool stickers and GIFs make them more attractive and amazing. You can also make your own GIFs pictures on Android.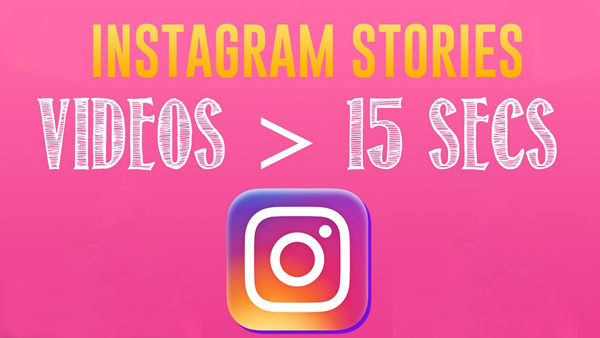 Apart from all this, still there's a major disadvantage with the Instagram stories. For example, you cannot post Instagram video story longer than 15 seconds. In such situation, whast should you do? Well, every restriction has its way, and here we are to show you how to split video for the Instagram story and upload it to Instagram on your Android phones.
Tip: You can also find how to use Instagram on PC here.
Use Story Cutter for Instagram to Split Video for Instagram Story
The app we use below neither will squeeze your videos to 15 seconds, nor will it adjust the Instagram limitation. Conversely, it will split a Instagram video into 10 or 15-second clips so that your story appear in a queue. Now,let's take a look at it.
1. Download the Story Cutter app from Play Store
The Story Cutter for Instagram app by InSocial8 is a free app available at the Play Store that helps you split long videos so that you may upload them to Instagram Story. It converts videos to 10-seconds long segments.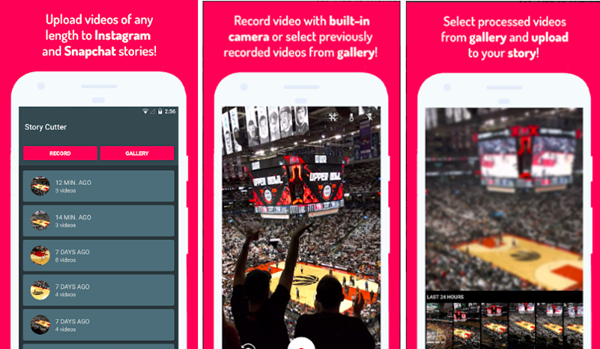 The app works both on saved and live videos, just like most of the photo editor apps for Android. The simplicity of the app makes things look easy and makes conversions faster.
2. Open the app & choose or record your video
After opening the app you'll see two options- either Record or Gallery. So, if you have some videos recorded that you want to split, then click on the gallery and select your desired video story.
Else, if you want to record a video, you can also do it with the app and it will instantly split your video. For recording, you can tap the red dot to begin recording then hit the square stop icon to finish recording.
3. Split the video story
After choosing or recording the video, now you will ask to select the length of the story. The default or the free version of the app lets you split up to 10 seconds. On the other hand, the paid version of the app lets you split stories up to 60 seconds.
Hit "Select" to confirm the splitting of your story. Once everything is done, the video shards will be stored in the Gallery, where all your photos and videos are stored.
4. Upload the Split video to Instagram
Having done with the splitting, now open the Instagram app and tap on the camera icon from the top left corner. After that tap on the preview icon in the bottom left corner to go to your camera roll. Now, you will be able to see all your split videos together.
So, now upload the split videos in order and tap on the "+Your Story" button to add all of them to your story one after the other.
Having uploaded everything, you'll now be able to view your long video story by tapping on your profile picture in the stories section. Hope that you have now become able to upload long Instagram video story even longer than 15 seconds.
With the full version of the app, you get some more freedom to upload some even longer Instagram stories. So, now keep posting your amazing daily activities without any limit and let the world know you and your crazy stuff.