Top 8 Best Alternative Websites to MamaHD 2019
Do you know what MamaHD is? If you have no idea, let me tell you about it. Like Twitch live streaming software, MamaHD is a live streaming platform entirely free for all users to use. If you are wondering what things you can see on it, then it has a wide variety of sports events like racings, basketballs, footballs, and a lot more. The best part about this site is that it can be browsed by everyone whether on a mobile or on a PC. You can just go to the site on your PC and watch whatever shows you want, so there is no app you have to download.
Tip: For best free sports streaming apps, you can read this article carefully and find your favorite ones!
By the way, what troubles users most is that these streaming websites don't provide downloading functions. So we have taken account of this issue and here is a solution for you. You can download your favorite events from these sites with 4K Video Downloader. You just need to paste the link of the event on these sites to 4K Video Downloader, and then it will get started to download. For better playback on different devices, you can convert the format of these videos in advance with Jihosoft Video Converter. It can help you convert videos to all popular SD and HD videos such as 3GP, AVI, FLV, MOV, MP4, M4V, MPEG, MKV, RMVB, TS, VOB, H.264, HD WMV, DivX, XviD, etc.
However, if you have been relying on this one site for a long time, then you have missed too much. For there are so many websites just like MamaHD, and they are also fantastic places where you can find contents of many types of movies and TV shows. For your convenience, next, we will list up 8 alternative websites to MamaHD in case of some of them breaking down.
If you are a football fanatic then this is one streaming service that you can not miss. As one of the best alternatives to MamaHD, Livefootballol is solely dedicated to providing all the football matches taking place all over the world without charge. You can see games from various tournaments like the English premier league, the Serie A, the La Liga and so on. But even if you are not a football fan then there is also something for you on this site.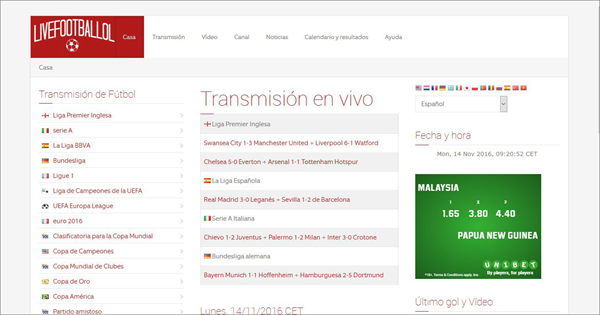 Tip: If you especially love football matches, you can not miss these best football live streaming sites.
This is another MamaHD-like streaming site which lets users watch games and sports they like without paying. The best part about BatmanStream is that you don't need to create an account. So if you hate giving all your info and creating an account then this site will come in handy, as what they do is that they give a link of the live feed to the viewers who are interested in watching the particular match. Some of the popular games that are streamed by users are UEFA, NBA, NFL and so on. Make sure you tune in to BatmanStream if you need to get the streaming link as soon as you can without any kind of logging in and account creation.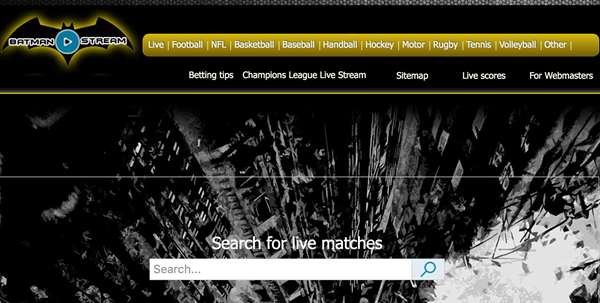 If you not only want to see live streaming but also want to see complete score details and replays of the entire game, LiveTV is the best MamaHD alternative solution on this list. You can watch some of the best competitions around the world, such as the UEFA Champions League or the Spanish Primera department or even the Premier League. You can search for any league you want to view and you will definitely get it right away. Even if you are on the go, LiveTV can help you keep track of your scores and game schedules.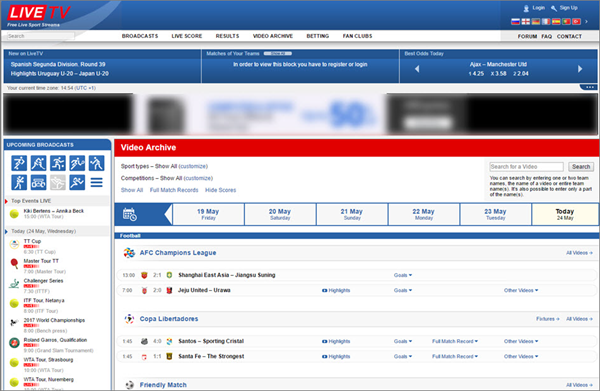 Streaming soccer matches online from all over the world is still a dream for a lot of people. But to transform this dream into a reality, Stream2watch is here for you. As an alternative site to MamaHD, Stream2watch mainly focuses on offering the live soccer and football matches, but other various games of the similar kind such as the rugby or basketball also can be seen on this site. So if you have a genuine interest in all of these games, Stream2watch will be helpful for you. Simply search for the show that you want to see, and then it will be live streamed without any lag on any device.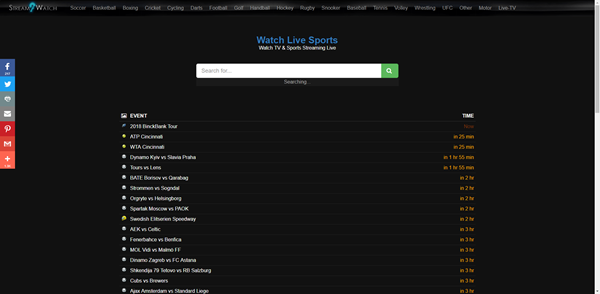 Everyone has heard of the Al Jazeera media network which is one of the most popular networks of the TV world, and beIN Sports which is like MamaHD is just a spinoff of it. In the United States, Al Jazeera is the only network where people can catch Moto GP, which is the reason why it is so popular with Americans. In order to fully access the site, you will need to subscribe to it. But don't worry, it is completely free, which means that you will not have to pay anything even for the subscription. For the channel, sports like football and formula one are also broadcasted on it, so if you have a wide taste in sports, you will know which website to choose.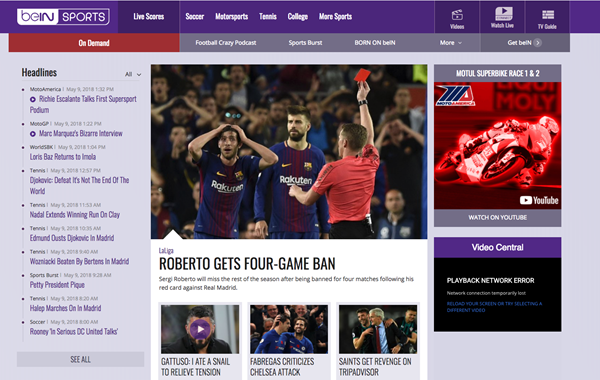 Cricfree is a MamaHD alternative website where you can watch any imaginable sports with ease. From motorsports to NBA and even La Liga, you name it, Cricfree has it. For people who are streaming a particular match, the site gives them a live chat room to interact with each other. In this way, you can make a lot of new friends, and get to know a lot of new things, remaining super hyped about the things you are watching.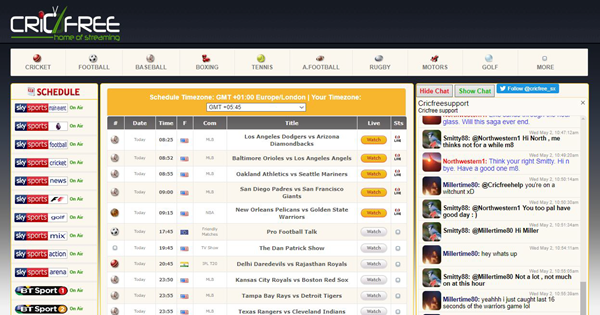 Variety is one of the most prized possessions of VIPBox. As an alternative to MamaHD, VIPBox is a big platform where you can find anything you wish to see, such as football, cricket, formula one and so on. The unique aspect of this website is that it is brief in design and extremely easy to operate. So for users who have never streamed from an online platform in their life, this site is going to be of great help. For the beginners, VIPBox is the best option of this list. And if you consider yourself an amateur when it comes to using streaming services, you should use this one and get familiar with how things work.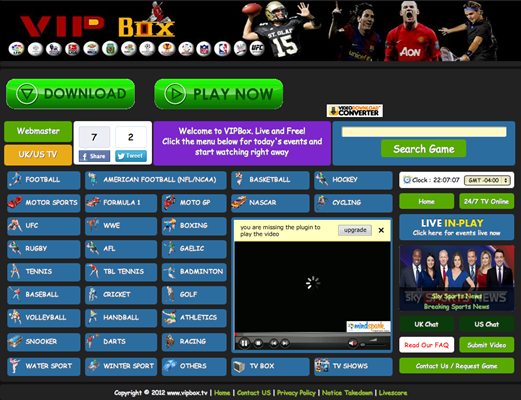 A lot of people might be confused seeing this name on the list of free streaming services because they are aware that Eleven Sports usually charges. Well yes, they do, but there is another great thing not many people know – they give you a free trial before you make up your mind whether or not to subscribe for the service. So you get to enjoy all the high-end privileges without actually paying anything. As a site like MamaHD, Eleven Sports is one of the leading streaming services, and it will give you more options to choose from than you can even think of. With Eleven Sports, you can see all the leading leagues and tournaments of the world in real time sitting at the comfort of your home.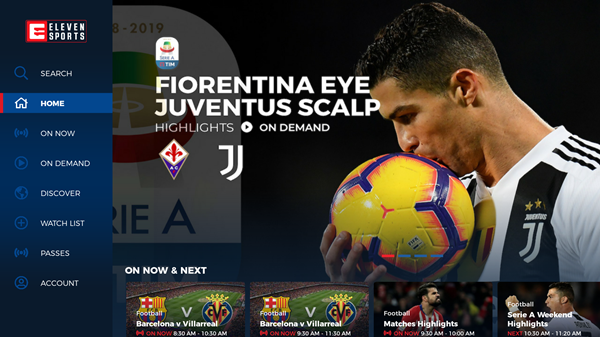 Overview:
So this is the list of the top 8 streaming services that are MamaHD alternatives. Now that you know all about them, it is time for you to experiment with them and see which one works the best for you. So what are you waiting for? Try them out today.