How to Edit XAVC Files in Windows Movie Maker
XAVC is introduced as an open format, to serve as a driver to promote and establish 4K content production infrastructure. Sony opens up the XAVC codec – native to the F5 family. In addition, to serve the consumer market, "XAVC S" employing MP4 wrapping format is also introduced as its expansion of XAVC.
"I have a bunch of XAVC files from a Sony PMW-F5. I'm running Vista 64. What is the easiest way to edit them in Windows Movie Maker? When I try to import, WMM won't allow me to use the files as it doesn't have the codecs for it." – asked by Adam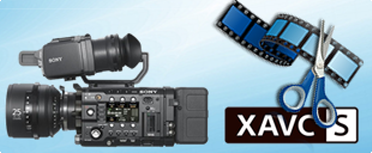 Do you have the same problem as Adam? Want to import XAVC to Windows Movie Maker for editing, but only to find the loading fails. Or for some unknown reasons, the XAVC footage become lossy. In order to make the Sony videos work smoothly in WMM, you need to be clear what file formats are supported for importing into the editing tool first.
You can import files with the following file extensions into Windows Movie Maker:
Videos: AVI, ASF, MPEG, MPG, WMV, and MP2
Audios: MP3, MP2, AIFF, ASF, AU, WAV and WMA
Images: BMP, JPG/JPEG, PNG, GIF, EMF, TIF, and WMF
Convert XAVC to Windows Movie Maker Supported Format
As you can see, XAVC is not among the accepted video types by WMM. To load XAVC files into it, you should convert XAVC to one of the video formats mentioned above. Jihosoft Video Converter is perfect for you to finish the conversion job on any Windows computer, such as Windows 7, 8, Vista and XP.
First, Import the XAVC footage you record with your Sony PMW-F5/F55, etc into the software
Second, Select WMV or HD WMV as the targeted output format from "Profile" menu
At last, Click "Start" to begin the conversion process and wait the conversion to be finished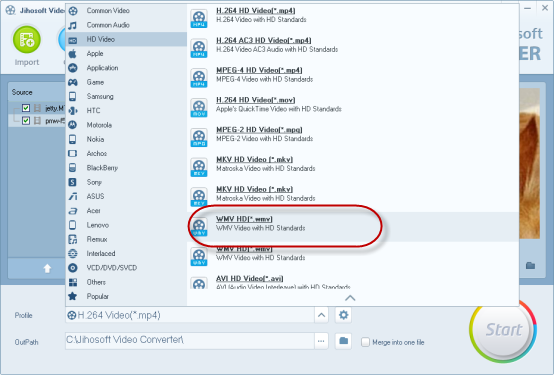 With the converted video files, it's easy for you to import XAVC to Windows Movie Maker and edit your masterwork with creativity.