7 Best Twitch Streaming Software (Free and Paid) for You 2019
If you are a serious game geek, you might have heard the name Twitch and know how to stream on Twitch. Twitch is one of the leading live streaming video platforms launched in June 2011. Twitch mainly centers on live streaming of video games, broadcasting of eSports tournaments and other creative contents. It has 2.3 million broadcasters monthly and 16 million active users daily with around an average of 1 million concurrent users as of July 2018. Twitch provides you with the platform to conduct your live game streaming whether it is Fortnite, PUBG (PlayerUnknown's Battlegrounds) or Counter-Strike.
Tips: 5 Best PUBG Android Emulators for PC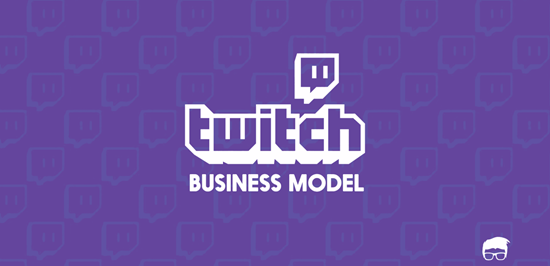 However, the only thing Twitch doesn't provide is the ability to record and download live streams. But the recently-updated version of the 4K Video Downloader can help you a lot! You just need copy the link of the live stream you want on Twitch, and then paste it in the 4K Video Downloader to get it downloaded! Besides, you can also convert these downloaded videos to all popular SD and HD videos such as 3GP, AVI, FLV, MOV, MP4, M4V, MPEG, MKV, RMVB, TS, VOB, H.264, HD WMV, DivX, XviD, etc. with the help of this Video Converter. It can also convert video to audio formats like MP3, M4A, WMA, WAV, AC3, or extract audio from video.
It is a great idea to start a channel to broadcast your creative contents and start your own earnings, so live streaming software is the best choice and it makes this process much easier with features like capturing video (screen recording), encoding and publishing videos on Twitch, YouTube, Facebook and other platforms.
Tips: How to record screen on Android phones?
A large number of Twitch streaming software options are available in the market, so it could put you in a dilemma to choose which one is the best. We have saved your time and made a list from which you can choose the top best one used for live streaming and professional live broadcasting. And the back part of this article introduces you practical streaming apps for Android or iOS devices.
Part 1. Best Live Streaming Software for PC
1. OBS
OBS (Open Broadcast Software) is the most powerful one available for Windows, Mac and Linux. It is a free and open-source software that suite for recording and live streaming.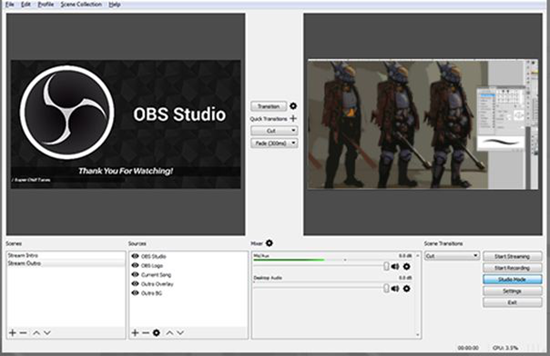 Main Features:
High performance with real time audio/video capturing and mixing.
Create scenes made up of several sources including images, text, browser windows, window captures, web cams, etc.
Filter options such as color correction, image masking and color keying for videos are available.
You can set an unlimited number of scenes and switch among scenes via custom transitions.
It supports Twitch, Mixer and YouTube.
Stream to multiple platforms simultaneously.
2. Gameshow
Gameshow is a dedicated software which lets you start live game streaming within seconds. It is an easy and powerful tool for both beginners and professionals. It performs well with low CPU usage, which allows you to devote more computer resources to gaming.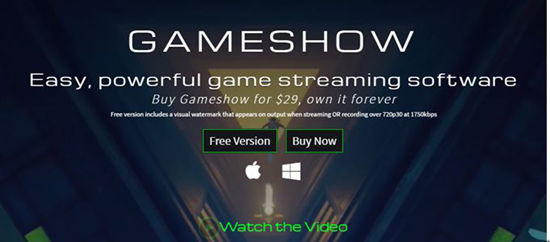 Main Features:
Start streaming within seconds, pick templates and add widgets.
Multiple Layers which let you have complete control over the scene building process and can increase the number of scenes.
Customize your look and add your logos.
It offers high-quality live game streaming.
It supports Twitch, Hitbox, YouTube and records in HD.
3. ShadowPlay
Never miss your great game moments and capture them with Nvidia ShadowPlay. It encodes in GPU instead of CPU, which results in lesser performance overheads. It is mainly focused on recording but provides streaming later.
Tips: Boost Windows 10 Performance with 10 Handy Tips and Tricks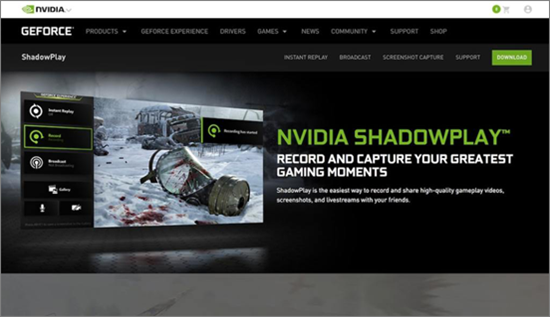 Main Features:
It allows you to record videos up to 4K at 60 fps.
Create GIF and take high-quality screenshots.
Supports camera and custom graphic overlays to better personalize live streaming.
High-quality broadcasting to Twitch, Facebook or YouTube.
4. vMix
vMix is another live video and audio streaming software which allows you to broadcast your live productions directly to the video streaming platforms. vMix is a complete solution with features such as live mixing, live streaming, switching and recording of SD, full HD and 4K video sources including cameras, DVDs, video files, PowerPoint, images, etc.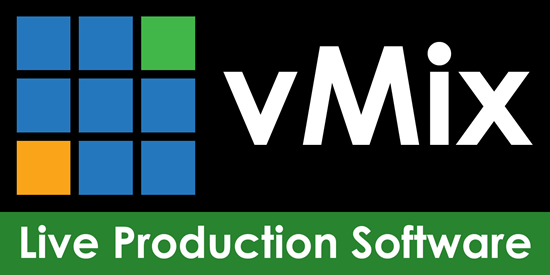 Main Features:
Simultaneous live streaming, recording and output of the videos.
13 transition effects such as Cut, Wipe, Zoom, Cross Zoom, Cube Zoom, Fade, Slide, Fly, Fly Rotate, Cube, Merge, Vertical Wipe and Vertical Slide.
One can process numerous inputs simultaneously with different file formats.
Up to 8 guests can be added to your live streaming.
5. Wirecast
Wirecast is one stop for all your live streaming needs on your desktop platform. It can capture signals from multiple input devices like iOS cameras, computer desktop, web feeds and live camera feeds. Users can access unlimited numbers of animations and customize video files with different effects and transitions. It can be used for multiple talking heads and mixing together live feeds along with multiple scenes.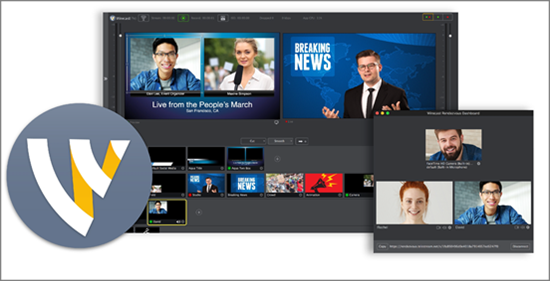 Main Features:
Unlimited sources such as cameras, web cams, microphones, IP cams, etc.
Conferencing and remote production via sending guest a link to join live feed.
More than 100 graphics and titles.
Stream and record at same time.
Stream to Facebook, Twitch, Twitter, YouTube, Vimeo simultaneously.
NOTE: These Twitch streaming softwares mentioned above are some of the best ones and professional live broadcasting softwares. Besides, there also are some other practical softwares below.
a) XSplit Gamecaster
b) Streamlabs OBS
c) Bebo
d) LightStream
e) FFsplit
Part 2. The Best Twitch Streaming Apps for Android and iPhone
If you are finding an app which can be used on an Android or iOS phone for Twitch streaming and other live broadcasting apps for Android and iOS phone, then these two below are the best options for you!
6. Screen Stream Mirroring (for Android)
Screen Stream Mirroring is an optimized app for mirroring and broadcasting your Android screen and audio in real time. You will be able to share your screen live just like a dual screen to any device or PC on the same network via media player, web browser, Chromecast. You can make powerful presentation for work, gaming or education and you can also record it to video files.
Tips: How to Mirror Android Screen to TV with Mind Blowing Solutions?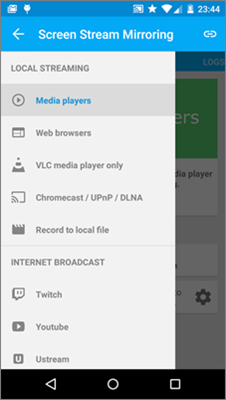 Main Features:
Can live broadcast to Twitch, Youtube, Facebook, Ustream, etc.
Settings to optimize performance.
Camera overlay, Image overlays and web overlays widget while you live stream.
Mirroring and screen sharing with web browsers.
7. IRLTV – Stream Live To Twitch (for iOS)
IRLTV is one of the best Twitch streaming apps for your iOS devices. You can broadcast your gaming and other contents up to 720p HD quality from anywhere.
Main Features:
Viewer integration.
Twitch bits and twitter are integrated.
Amazing graphics, transitions and editing tools.
Awesome optimization options.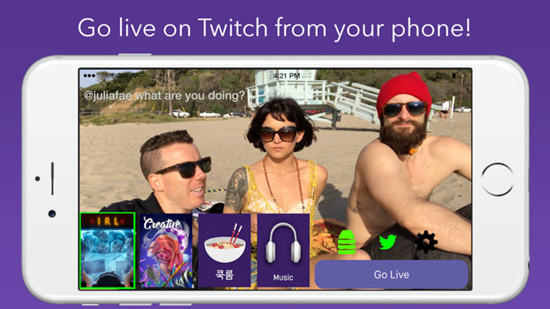 Final Words
Now your quest for best Twitch streaming software ends here with this article. Try and choose any of the softwares mentioned above and please let us know which one you will recommend to other users via comment box. The two apps stated above for Android and iOS are also worth a shot. Share this article on your social media profiles with your friends and let them know about these practical live streaming softwares. If you have any feedback regarding this article, then you can easily get to us and tell us through our comment box.