How to Recover Deleted or Lost Data from iPhone 6/6 Plus
After months of rumors, Apple has eventually unveiled its 4.7-inch iPhone 6 and 5.5-inch iPhone 6 Plus to the whole world. Both devices will launch on September 19 in the U.S., U.K., Australia, Canada, France, Germany, Hong Kong, Japan, Puerto Rico, and Singapore. Now let's see the new iPhones in more detail.
Design: Measuring in at 6.9 and 7.1mm, the 4.7-inch iPhone 6 and 5.5-inch iPhone 6 Plus are Apple's largest and thinnest display yet.
Resolution: The iPhone 6 has a resolution of 1334 x 740 while the iPhone 6 Plus features a full HD resolution of 1920 x 1080. Both phones can offer higher contrast, better brightness, and improved white balance.
Camera: Both models get some major camera improvements in form of sensor upgrades, improved tone mapping, better noise reduction, and new "Focus Pixel" technology. The iPhone 6 Plus also has optical image stabilization.
Battery Life: The iPhone 6 and the iPhone 6 Plus both offer improved battery life, but due to the larger size of iPhone 6 Plus, it is able to accommodate a larger battery.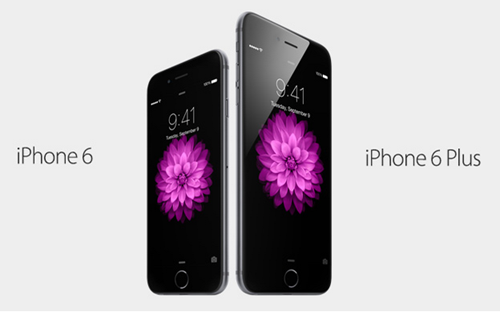 iPhone 6 Data Loss and iPhone 6 Data Recovery
Are you excited about the new iPhone 6 and iPhone 6 Plus and can't wait to have one? So are we! It is bigger, thinner, faster and comes with a brand new operating system, iOS 8. However, when enjoying the iPhone 6/6 Plus, you may face the data loss problem that troubled many iPhone users. For many factors, for example, accidentally deletion, jailbreak, factory settings restore, virus attack, can result in iPhone 6 data loss. Then, how to recover iPhone 6 lost data?
Certainly, if you have available iTunes backup, you can simply restore iPhone 6 to backup in iTunes and get back the lost data. But you should know that, iTunes will overwrite all data with the content in the backup. That means you won't be able to recover newly added files which are not in the backup. Here, in this article, we will recommend a third-party tool to recover data from iPhone 6.
Best iPhone 6 Data Recovery Tool
Jihosoft Mobile Recovery for iOS is professional and easy-to-use iPhone 6 data recovery tool. By using this software, users can easily recover contacts, messages, photos, videos, notes, call history, WhatsApp and more from iPhone 6 & iPhone 6 Plus directly. Also, this tool empowers you to retrieve files by extracting data in iTunes backup, provided that you have available iTunes backup. Just download the free trial version of this iPhone 6 Data Recovery and click here to learn the detailed steps to recover lost files from iPhone 6.