The Best Way for Apple Watch Data Recovery
Apple Watch Overview
Apple's newly unpacked watch, the Apple Watch is now available for us all. Obviously, the Apple Watch has revolutionized the way that traditional watch serves human. Are you curious about it? Have you expected many surprising things from that high-tech fashion watch? Here we go to learn how this smart watch refreshes the way people interact with other people.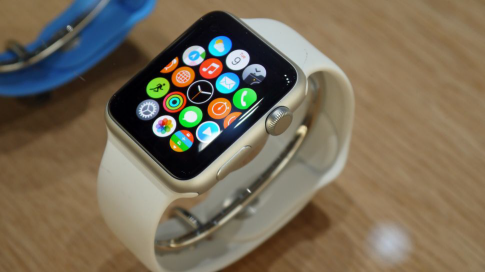 The Apple Watch has come in six different versions: the Apple Watch, the Apple Watch Sport and the Apple Watch Edition. And each of these comes in two sizes(38mm & 42mm), for those that like a larger or smaller device for their wrist.
The Apple Watch has Bluetooth and Wi-Fi, so it can connect to iPhone or iPad or Wi-Fi network. It can also piggyback onto your iPhone's Wi-Fi or GPS. You interact via tapping, swiping, and using the two side buttons: one's a sleek small button, the other's the Digital Crown, which is a button plus a scrolling wheel.
Apple Watch is ideal for quick looks and fast interactions. Not only does this smart watch provide you with a much more efficient way to send and receive messages, calls, and mail, but also enables you to express yourself in new, fun and more personal way like sending a drawing sketch, a tap, a heartbeat to your friends on the other end. Now let's move on to learn how Apple Watch works with various built-in Apps.
– Messages : By a gentle tap, Apple Watch notices you a new message received and you respond with preset messages or audio message.
– Phone: When there is incoming call, built-in speaker and microphone is available for quick chats or instantly transfer calls to your iPhone for longer conversations. Cover your hand on the watch screen to silence incoming calls.
– Mail: More accessible and easier way to quickly manage emails; read email, flag it, mark it read or unread or delete it.
– Activity: The three activity rings provide a simple and graphic way to comprehensively monitor your daily activity at a glance.
– Maps: Shows the best route according to your current location and navigates you to your destination. You can also use Siri to search for nearby restaurants, gas stations, and stores.
– Passbook: Keeps your boarding passes, tickets, and loyalty cards right on your wrist, and alerts you when it's time to use them.
– Apple Pay: Just double-click the side button and hold the face of your Apple Watch up to the contactless reader, then work done.
– Stock: Easily keep up with the stock market. See current prices, point and percentage changes, and market cap.
– Photo: Use the Digital Crown to zoom in to individual images, or swipe to browse through them one at a time.
– Camera Remote: Apple Watch can be a viewfinder for the iSight camera on your iPhone so that you can take a perfect selfie or join the group shot.
– Remote: Watch videos on Apple TV while control iTunes library iTunes radio on Mac or PC
Apart from these buit-in Apps, there are Apps like Weather, Time, World Clock, Alarm, Stop Watch, Siri enrich your experience with Apple Watch. Quite fascinating, right?
Apple Watch Data Recovery
Sometimes, you may lose some important data on your Apple Watch unexpectedly. In this case, please stop using your watch and use Jihosoft Mobile Recovery for iOS to recover deleted files from Apple Watch.
More Info about Jihosoft Mobile Recovery for iOS
– recover lost data from iWatch, iPhone, iPad, iPod, iPod Touch
– recover lost photos, videos, audios, contacts, SMS, call log, emails, Whatsapp message/ attachment, Saferia, etc
– well compatible with all iOS versions, including the latest iOS 8
– zero data risk and user-friendly