9 Best Logo Design Apps for iPhone and iPad to Make Your Own Logo
Whether it is for school or for work, there will be a time that you need to design a logo. Logos have an important role in the branding of companies and organizations, and that is why they should be done well.
What most logo designers do not realize is that, today, you even can design logos on iPhone or iPad, without carrying your laptop everywhere. Now on the iOS App Store, a bunch of logo maker apps for iPhone and iPad give much convenient and ease of design works to its users. Here we list the top 9 best ones for you to start logo design as soon as possible.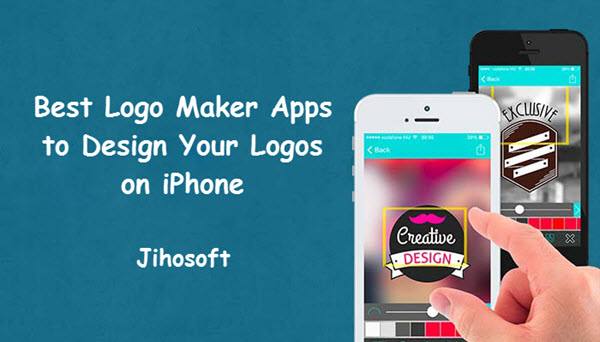 Tips: if you mistakenly deleted your logo design, or any other precious memories from the iOS Photo apps, you can always use Jihosoft iPhone Data Recovery to easily get back deleted photos back from iPhone or iPhone backup.
Top 9 Logo Maker Apps for iPhone and iPad in 2019
1. Logo Maker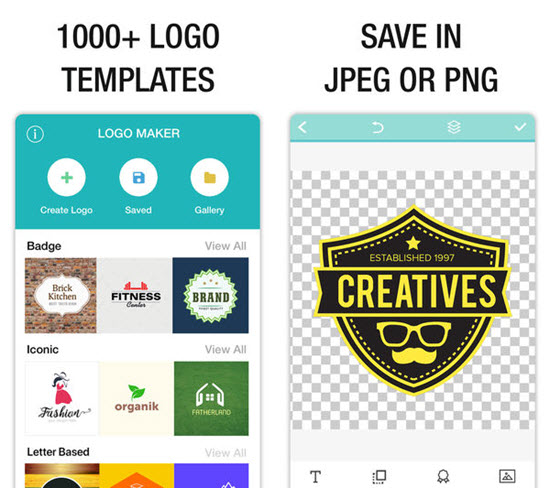 Who says you cannot make a professional logo if you are not skilled enough in designing? The Logo Maker app gives a strong impression that you will act like an expert in creating logos, and you just need your iPhone. It provides a diverse set of templates that can give your logo some advanced elements.
If you want to use the logo output for posters and cards, you can also utilize the app in designing them. These posters and cards can be customized accordingly as well.
2. LogoScopic Studio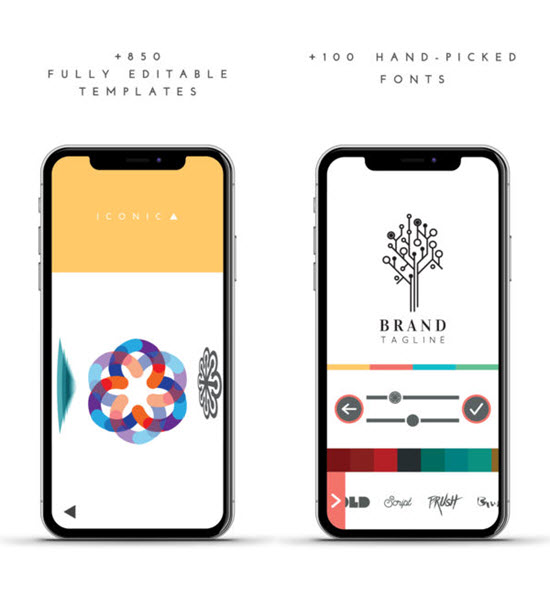 The LogoScopic app provides one of the most extensive template library available to prospective logo designers on iPhone and iPad. By using the app, a user can access more than 850 logo templates that you can utilize for your professional output.
The app itself has an editing and coloring platform. You can then proceed to use the logo for whatever you need to do.
3. Makr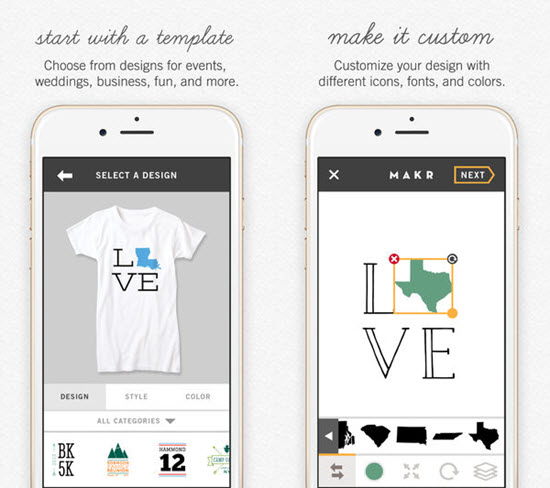 If you are working as a logo designer or in similar industry, Makr would be a good logo maker app for you on iPhone. If you are supposed to finish a logo and you currently do not have a PC with you, Makr is a good alternative. In less than a few minutes, you can produce a logo for your needs.
The only problem that could stop people from this app is that, they need to sign in to Facebook to use it. Users may also encounter crashes from time to time with this iOS logo design app.
4. Adobe Photoshop Express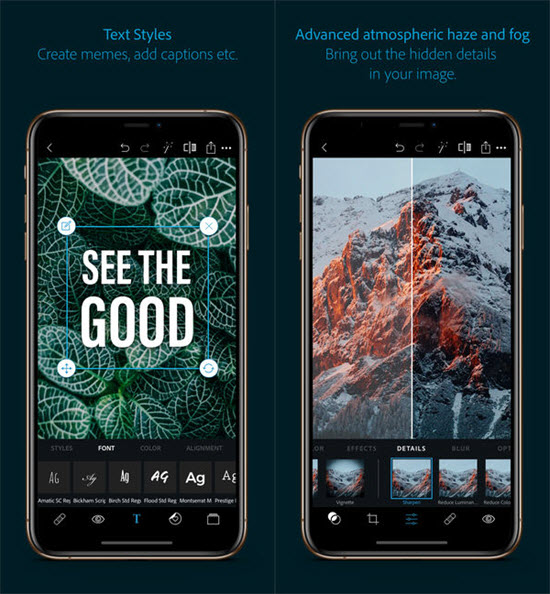 No list of iPhone graphic editing apps will ever be completed without the Adobe Photoshop Express. Acting as a lite version of its PC version, the Adobe Photoshop Express on iPhone is not exactly for logo design. But if you have enough skills in designing, you can make a logo easily in this platform.
For example, if you have a sketch of the draft logo design on Adobe Ideas, you can utilize Adobe Photoshop Express on iPhone for later editing till finish it.
5. Logos for Adobe InDesign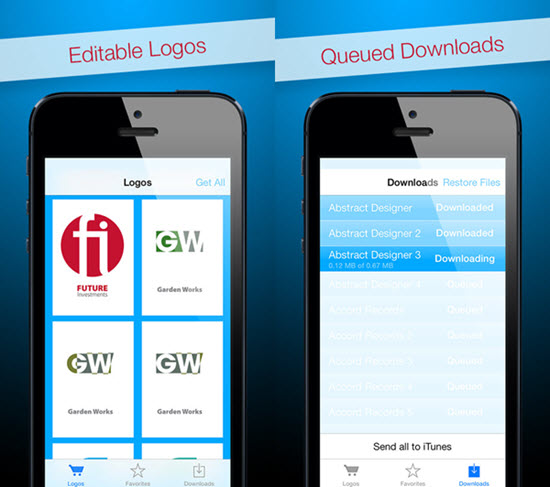 Logos for Adobe InDesign is an app package that possesses multiple logo templates that will be easy to customize. If you are not satisfied with the customized work, you can late move to Adobe InDesign CS5+.
The platform offers a simple interface that provides logo options. Logos for Adobe InDesign provides a library of beautiful template logos no matter what they will be used for. Users can send the logos to an email address. The logo file can also be transferred to a Mac or PC via iTunes.
6. Palette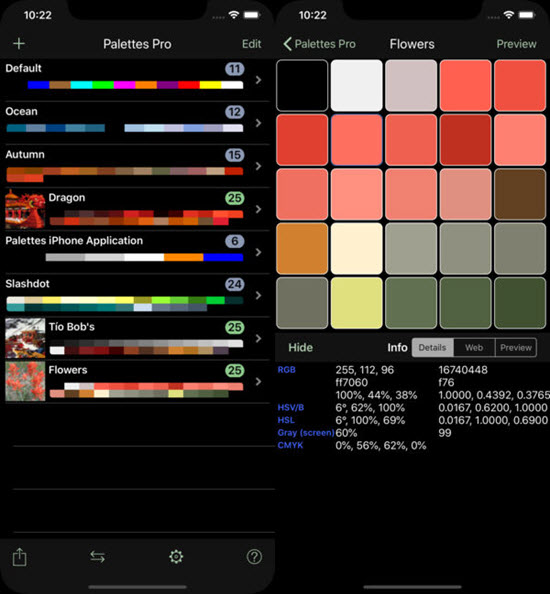 Based on the name alone, you will get an idea of what Palette offers. This app can assist you in blending colors so that you will get what you envisioned for your unique logo design. This iPhone app will be especially useful if you are the type of designer that likes mixing your own colors.
The palettes that you create can be easily exported to other iPhone apps so that it can be used in the logo design. Through this, you can achieve the look you are going for.
7. Font Maker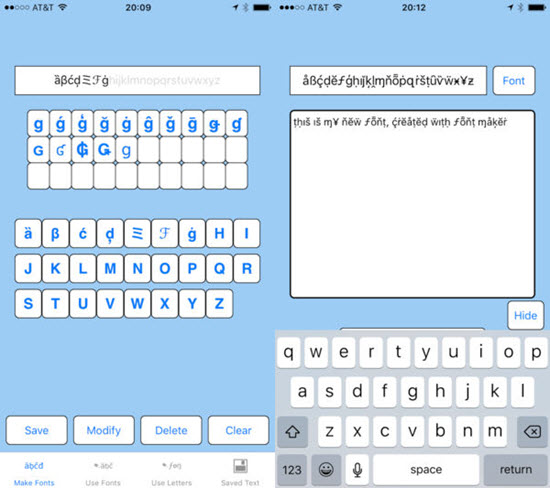 Font Maker is going to be incredibly handy if you are planning a logo that is largely text-based. Just as its name suggests, it creates custom fonts that you can integrate into your logo. It will be of great help if you want to have some special font to make a unique logo with iPhone.
8. Designapp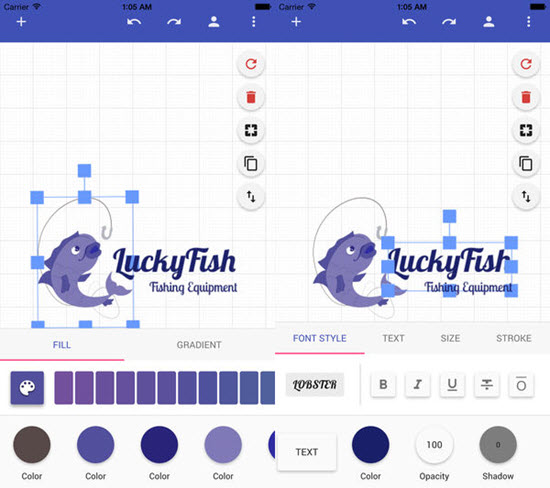 Designapp is not so popular among the best logo design apps for iPhone, but it stands out due to the many additional features it has. It has enough badges, shapes, icons and font styles that can help you design the logo as you want.
Apart from logos, you can also design banners, letterheads, posters and other graphic projects on Designapp. You are also given the option to buy any of the ready-made logo designs from the software.
9. DesignMantic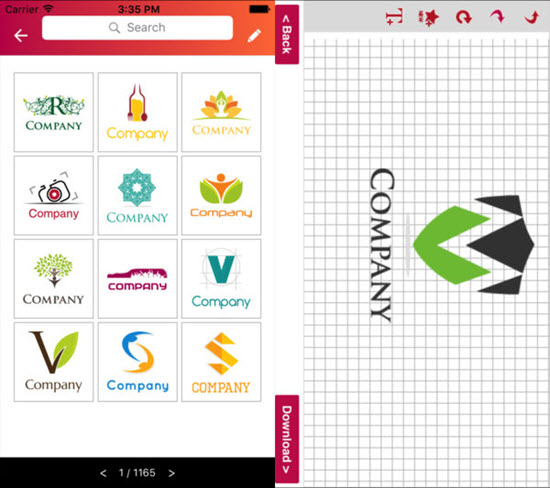 For those who are looking for a way to create a logo on iPhone that looks professional and stunning, DesignMantic could be the app for you. The moment you open the app, enter the style you want, and you will see a lot of suggestions showing up for you.
From these options available for you, you can design your own logo. Choose one and customize it as needed. Once finished, you can save the logo on your device for multiple uses like printing.
Conclusion
See, you can still make your own logo even if you just have an iPhone or iPad. You do not need a sophisticated computer program for you to design a logo nowadays. Hopefully, these logo design apps in this article will be able to help you out of work. If you have any question, or some other good suggestions, welcome to share with us in the comment below.