How to Permanently Delete Text Messages on Android
As almost everyone has a smart phone recently, we cannot seem to live without mobile phones. That's true. We need phones to interact with other people and the society. Hence, most of our privacy is stored in our Android phones, like messages, contact, photos, video, WhatsApp and so on. If you want to transfer the ownership of the phone by selling it, donating it or giving it away, the first thing you should do is to permanently delete SMS from android phone. However, simply deleting text messages on android is not enough. You will need a SMS eraser android.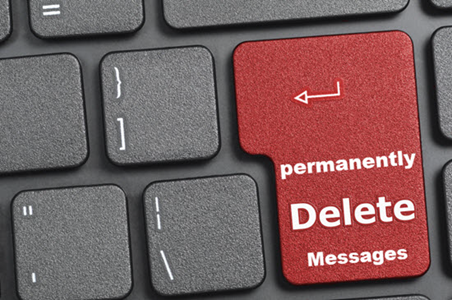 Is It Possible to Recover Deleted Messages on Android?
Yes. As is known to all, many powerful data recovery tools in the software market can recover any deleted data by only a few clicks. Generally speaking, the messages you delete are not gone from the Android phone forever, but are marked as the deleted data and still stored in the phone until some new messages cover and overwrite them. The traces of the deleted messages are erased by the system, so you cannot find them, but it doesn't mean they are disappeared from Android phone. They can be easily recovered by the data recovery software.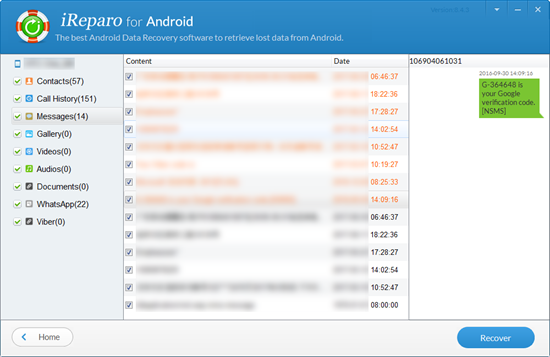 The picture above is the scanning result of Jihosoft Android Phone Recovery. As you can see, all the deleted messages and other files can be retrieve easily by everyone only with a few clicks. Horrible, isn't it?
Is It Possible to Permanently Delete Text Messages on Android?
Of course! Mobile Privacy Eraser is designed to solve such a question, which is quite professional for the people who want to guarantee the security of the deleted messages.
Why Choose Mobile Privacy Eraser:
Support Plenty of Android File Types: contact, call logs, messages, photos, videos, music, etc.
Three different cleaning options: Erase Deleted Data, Erase Existing Data, Erase All Data
Five different erasing algorithms: from high level to low level, the higher the level, the less chance to recover the deleted data
Be compatible with all Android devices and Android OS: Samsung, HTC, LG, Sony, Huawei, Motorola, and Android 7.0(Nougat), Android 6.0(Marshmallow), etc.
Permanently erase private data: wipe all the SMS messages from Android and prevent them from being recovered.
Steps to Permanently Delete Text Messages on Android
Download, install and run Mobile Privacy Eraser on your computer
Connect your Android phone with the computer via USB cable and enable the USB debugging
Choose the erasing types and start scanning the phone
After scanning finishes, mark the categories "Messages" and click "Erase Now" to select the algorithms.
Type "Erase" in the blank of the pop-up dialog, and tap "Confirm" to finish