Top 5 Best VPN Browsers Online for PC, Mac, Android & iOS 2019
VPNs (virtual private networks) are being used by large-scale users because they protect users' privacy well. If you want to access zone-based blocking content, such as torrent sites and other sites that have been blocked by a specific country, you can use VPNs. You can access almost any type of site that is inaccessible to the normal network. In China, Facebook and many other social media sites have been blocked by the Chinese government, but Chinese use browsers with VPN to access Facebook and other social media services.
VPNs are always the key to accessing suspected websites because they also protect your privacy from external attacks by hackers. However, if you use a VPN with a lesser-known VPN browser, your privacy safety will not be guaranteed because they cannot protect your privacy. Therefore, in order to access all of the features listed above, you need a well-known VPN browser that protects your privacy at all costs. If you are still searching for this type of VPN browsers, then you are in the right place. We will list the top 5 VPN browsers online you can use as your personal or home network in your daily life. Please note that if the VPN service is enabled, the device's Internet data speed will often decrease.
This is a very fantastic browser with VPN which is used mostly in Asian sub-continent. This VPN browser is fully loaded with advanced security features. It is available for free for all users and anyone can use this just by installing it. You have to navigate to the security tab after installing this VPN browser. From there you can enable VPN services and use it to access some of the blocked websites very easily.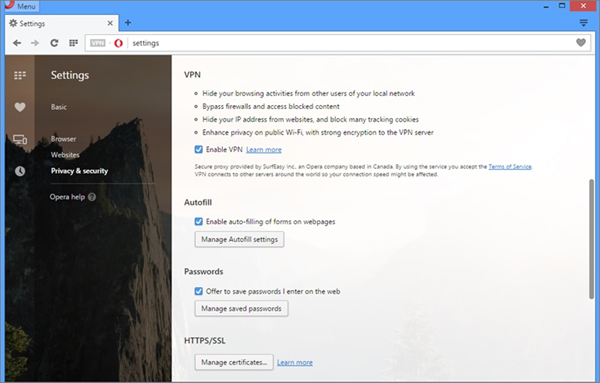 The main advantage of this VPN browser is that it will provide you an extra layer of security feature which will help you to protect your privacy and identity from the attacks of hackers and attackers. This will let you access any type of website even with low-security measures of the website. Like NORD VPN chrome extension, Opera VPN browser is also compatible with almost all types of operating system (OS). Whether it is MacOS, Windows, iOS or Android, Opera VPN browser is compatible with all.
This is another free VPN browser for Android which provides magnificent features to its users in terms of privacy and security. Unlike Opera VPN browser, this one is not very popular in Asian sub-continent and people of the United States (US), Germany, France, and Canada use this VPN browser the most. The best part of using this VPN browser is that you can access any type of torrent or any other website just by selecting the location of yours manually. After you select the location on which that website is not blocked, you can access that website with ease.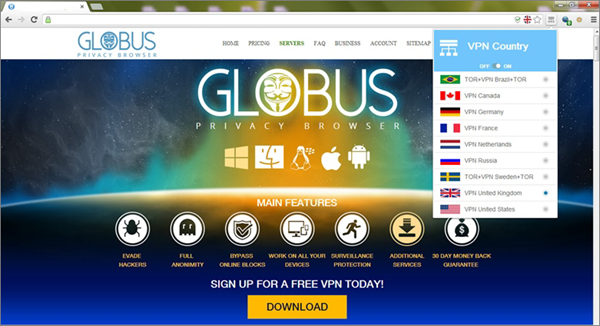 Also Read: Which Android Web Browser is the Best?
The overall browsing experience of you will also get improved after using this VPN browser on your device. Like many other VPN extensions, this VPN browser is also compatible with almost all types of operating systems like MacOS, Android, iOS and Windows, etc. You can also become a proud user of this VPN browser by installing it with the URL given above.
This browser with VPN is not the best one, but certainly is one of the lite and easy-to-use browsers. Tenta Browser is not so popular among users not because of its fewer features or something of that sort, but because it's a VPN browser only for Android. That's why this browser is very limiting and if you are an Android user, then this browser is quite suitable for you.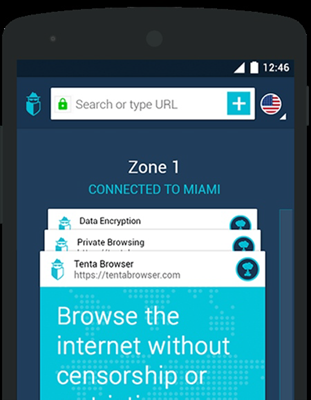 This is a private encrypted web browser which doesn't let anyone go through your browsing history or download any content. Every time a new OTP (One Time Password) gets generated to provide more security to the browsing activities, you can enable the Automatic Clear of browsing history option which will clear the browsing history automatically within a specific period of time. We strongly recommend you to use this VPN browser at least once if you are an Android user.
Users are very keen to use this VPN browser because this VPN browser claims to be the best of all available VPN browsers. This browser with VPN has recently been launched and has exceeded 5 million downloads. This is a surprising point, which proves the popularity of this VPN browser. In addition to popularity, this VPN browser also provides the best VPN service for its users. In addition, this browser also includes ad-blocking software, which will automatically block ads from appearing on different websites you visit. So, in short, any Windows user can use this VPN browser without any problems.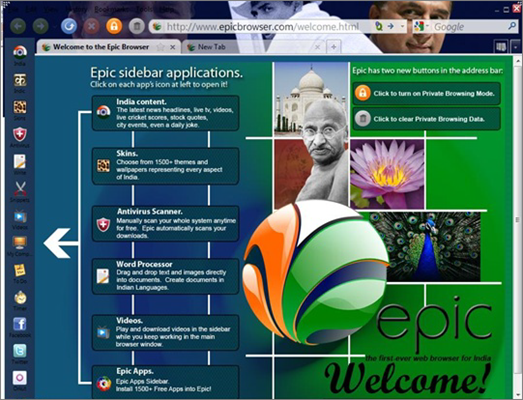 Tor Browser basically does not provide VPN services to users. Instead, it offers advanced and hard-level security to its users. If you use this browser instead of other browsers, your privacy will not be disturbed. The Tor browser itself will block all types of suspicious activities and unwanted scripts. Sometimes this online VPN browser is also considered to be more secure than any other device's VPN. This web browser is only available for PC users who have Windows, Mac and Linux OS installed on their PC. The main disadvantage of this type of web browser is that it is less popular than other browsers because it has multiple layers of security and therefore it's difficult to use. But if you have no problem with the work of this web browser, then this is the best browser you can choose from this list so far.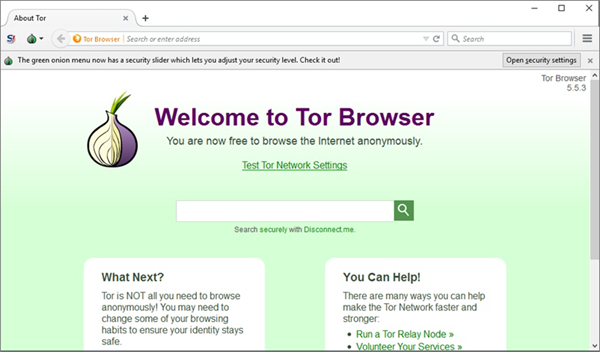 Tip: After choosing the best VPN browser for your computer, why not turn to ExtraTorrent alternative sites and torrent search engine sites to find those contents that are difficult for you to find and download.
Final Words:
These are the top 5 best browsers with VPN which you can use to protect your privacy. These all are very popular and we hope that you will also like these VPN browsers for sure. Please share your favorite VPN browser which you have selected from the list in the comment section below.