What to Do If Your Google Play Store Stops Working?
Have you ever faced some issues like you are downloading some interesting apps or a big game like PUBG or Asphalt 8 and suddenly the Play Store shows some error and all the data you downloaded went into vain or the download starts again from the beginning? Well I have faced this kind of issues many times and got disappointed. But then I decided to learn and know about the possible errors of Google Play Store and also how can we resolve the problems. In this following article I'm going to mention some common Google Play Store errors and will also guide you to solve the Google Play not working issue!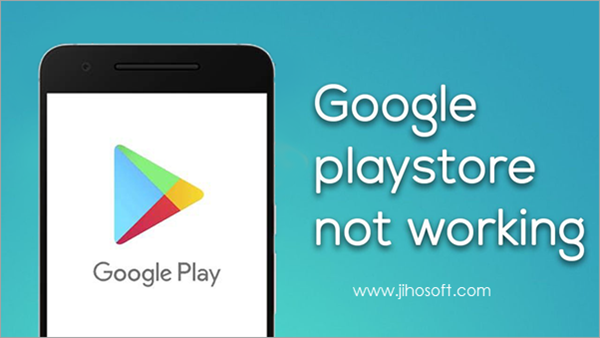 The errors mentioned here are all faced by me and our other editors, so if you have faced any other errors in Play Store please let us know in the comment section so that we can solve it for you in our future post.
Error 1. Unfortunately Google Play Services has Stopped
If you are facing this issue repeatedly, you have arrived at a right place. We will tell you 4 ways to fix "Google Play services has stopped".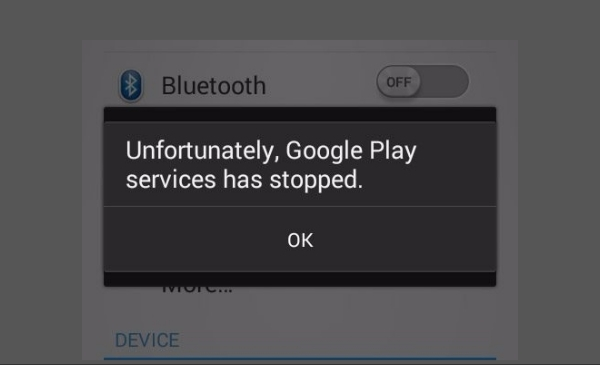 Solution 1. Updating the App
Sometimes when the app gets out dated it started facing random app crashes, that's why we always suggest to always keep all the apps updated. So as to stop getting the error message, you need to update the apps! To update an app or several apps, first open the Play Store on your device, go to 'My Apps and Games'. There you will find all the installed Apps, and now locate Google Play service App and click on Update button. It will work automatically. After updating the app, install it on your device. This is the basic step you have to follow when you receive Google Play services has stopped message.
Solution 2. Reinstall the Google Play App
Even after updating the Google Play App if you still have the error popup as 'Google Play services has stopped', then we will suggest to try this method. A re-installation of Google Play App may help you to get rid of this known error. Here is the step by step process:
Step 1. First you have to go to the settings by clicking the Settings icon in app drawer or from your home screen.
Step 2. Now scroll down and select the Security option, as visualized in the photo given below.
Step 3. Under Security option, you will find the 'Device Administrator' option, now click on that and now deactivate the Android device manager.
Step 4. Now under the Settings option, scroll down and go to Application Manager.
Step 5. Now there, you have to select 'Google Play Services' then click on the Uninstall updates option.
Step 6. After uninstalling the updates of Google Play, Activate the Android Device Manager Option right there.
Step 7. And then the applications which rely on Google Play services will give you a pop up of Update prompt, after that the updated version of Google Play will be installed on your device safely.

Solution 3. Clearing Google Play Services Cache
The next method is the easiest method, in which you have to try to clear App cache. Although this approach doesn't work always. To clear the cache of the app to follows the steps given below:
Step 1. Open the Settings option from your home or app drawer on your device.
Step 2. Scroll down and find out the device category, under that select Apps.
Step 3. Now there, scroll down and click on Google Play services app.
Step 4. In case of lollipop and Marshmallow, the procedure for is a little bit different than this one.
Step 5. If the problem persists again then you can click on the Clear data button, which will clearly remove all the Google Play App data. Once you remove the data, it will look like you are starting it for the first time without any existing data.
After performing these steps try to open the App now, positively it won't show any error message again.
Error 2. Google Play Store not Working/not Downloading Apps
If your internet connection is working properly but you still can't download any app from the Play Store just because of Google Play Store isn't working, you have to go for the clear cache option. The clear cache process helps you when Google Play seems to be not working. If that way does not work, you have to opt out for the extended option. Go to Settings app, then scroll down and select Application Management. Now select the Google Play Services app, now first click on clear cache, then clear data. This will again let the app start from the beginning without any existing previous data. After performing this step, this will let your Google Play Store working again.
Error 3. Google Play Error 495 / 504 / 505
This three errors of Google Play are the most common ones, and you can find their meaning from here:
This specific 'error 495' denotes the problem regarding downloading or updating apps from Play Store. And here we will discuss the solution.
The 'error 504' denotes the apps could not be downloaded due to an error.
The 'error 505' denotes the problem regarding two or more apps with duplicate permissions.
The solution of these errors are almost the same. Perform these stems as mentioned below:
Step 1. Delete or remove the Google Play Store app's data and cache as I have mentioned before step by step (Settings > Apps > All > Google Play Store > Clear Data).
Step 2. Delete the existing data from your Google Service Framework also.
Step 3. Now delete your existing Google account on your device, then reboot your phone and re-add the Google account from Settings > Accounts > Add Account > Google Account.
Error 4. Google Play Error 924
This error usually occurs when you are trying to download larger sized games or applications. It may happen that the app is already 90% downloaded but somehow Google Play Store is showing that there is an error, so that download is not successful.
In this kind of Play Store error cases, let's go to the Settings option, now select App Management, then all apps, now click on Google Play Store, now select uninstall updates. Once you have done this, go to Play Store and start the download again. This will solve the previously occurred error issue.
For more solutions to fix the issues related to your phone or computer, such as Stuck in Android System Recovery, please visit our website and blog. Or if you have any other issues related to Android, comment in the section below and we will fix them for you.