7 Best Free MKV Cutter for Mac/ PC
An MKV file is a video file saved in the Matroska multimedia container format. Similar to the .AVI, .ASF, and .MOV formats, MKV can contain any number of video, audio, image, and subtitle tracks. Therefore, MKV files are typically used for storing short video clips, TV shows, and movies.
Sometimes, a MKV video footage may content some part you don't like, if so, you can cut out that part by using some tools. In this post, we would like list top 7 free MKV video cutter
1.MKV Cutter 1.0 – MKV format video cutter
MKV Cutter is a freeware to cut h.264 mkv files frame accurate. Cut out MKV video clips exactly without reconverting the entire video. It allows user to set which parts of the content he wants and set the output name and the temp folder. This free MKV cutter only supports progressive, constant frame rate H.264 content, but it does lossless cutting exactly as promised. Moreover, the interface of this software is very simple and user-friendly. You can easily handle this free MKV video cutter even you are newbies.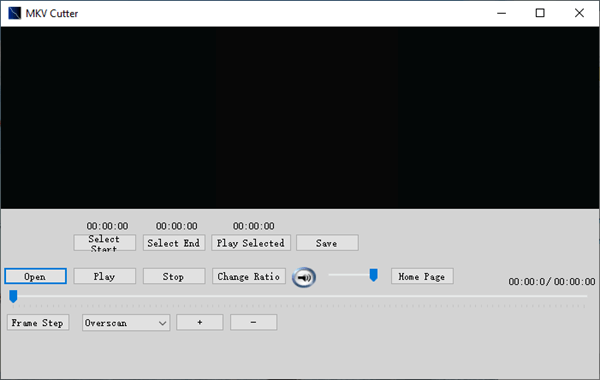 Supported operating systems: Windows
2.SolveigMM AVI Trimmer + MKV – Free MKV cutter
SolveigMM AVI Trimmer + MKV is a free video editor for fast and lossless AVI and MKV cutting. Apart from AVI and MKV, other file formats like MP4, WMV, MOV, WEBM, FLV, ASF, MP1, MP2, MP3, WAV and DV are all well supported. This freeware AVI editor is small, smart, easy to use and involves no encoding/decoding processes. No video/ audio degradation and out of sync problem arises after editing.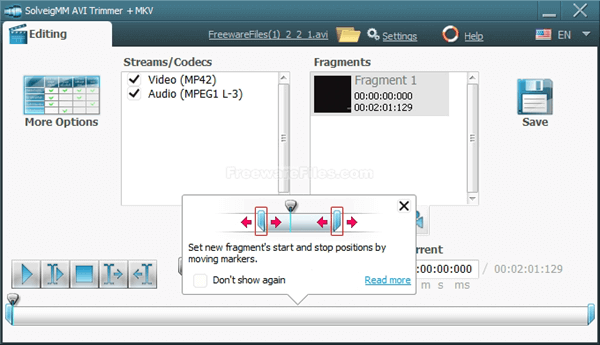 Supported operating systems: Windows
3.Jihosoft Video Editor – Free MKV video cutter
Jihosoft Video Editor is a free video editing software for PC. It is able to cut videos audios, as well as join multiple videos audios together. It supports almost all pop media formats while MKV is included. If you use this software to cut MKV files, you will find that it is one of the best free MKV video cutter. Jihosoft Video Editor has a simpler interface, allowing you to work on a wide range of files without any issues. You can preview the MKV video, set the video part you like to keep, customize the output path and cut MKV file. No ads, no quality loss, no watermark.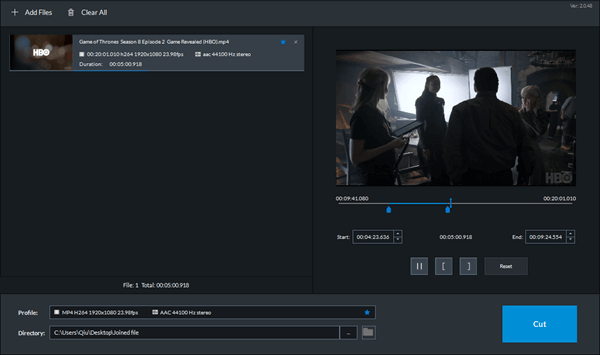 Supported operating systems: Windows
4.Avidemux – Free MKV cutter
Avidemux is a free video editing suite launched to perform simple video processing tasks like cutting, filtering and encoding. Described as a straightforward tool, it supports various video file formats which include AVI, MKV, MP4, DVD, MPEG, and ASF. Through Avidemux, users can select, cut, and save a portion of a large video. You can also convert a particular video to a different video format or compress it to a smaller size. Moreover, through Avidemux's Video Filter Manager window, you can adjust the contrast, brightness, color, hue and saturation of the video.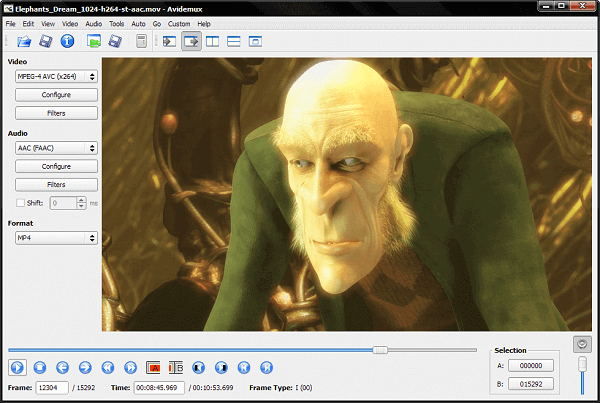 Supported System: Linux, BSD, Mac OS X and Microsoft Windows
5.Free Video Cutter Joiner – Free MKV cutter
Being one of the easiest tools, Free Video Cutter Joiner is designed for people to cut large video files and remove those unwanted parts like commercials, outtakes and trailers. It also helps you combine multiple video clips into a big one. Moreover, Free Video Cutter Joiner works well with many file formats including AVI, MKV, MPEG, MP4, WMV, 3GP, FLV, MOV, VOB, etc. As to the installation, Free Video Cutter Joiner is rarely an excellent application which is lightweight on system resources.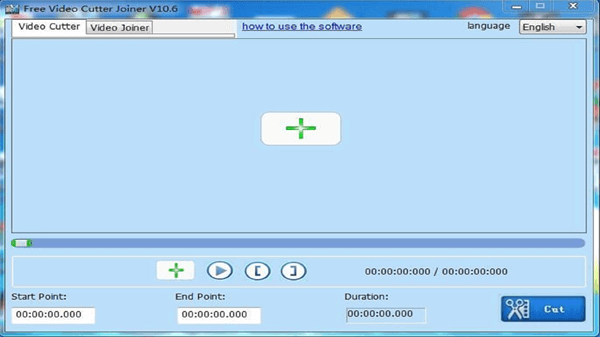 Supported operating systems: Windows, Mac
6.iMovie – Free MKV video cutter for Mac
iMovie is a free application launched by Apple for Mac users. It has the essential tools like classy themes, great audio adjustment, powerful chrome-keying tool, excellent movie templates and more that you'll need to produce polished video on the fly. iMovie also has a beautiful simple interface, which will lets you enjoy your video editing trip. It will be a piece of cake if you use iMovie to cut MKV format videos.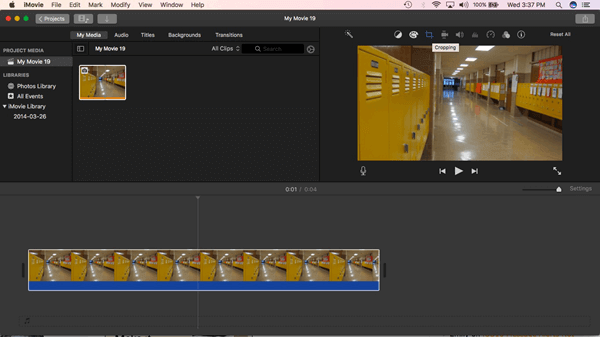 Supported operating systems: Mac
7.Online Video Cutter – MKV cutter online
If the MKV video you like to cut is in a small size, don't bother to download a desktop application. Web app like Online Video Cutter will be more straightforward. It does not require installation, and it cuts video files (up to 500MB) right in your browser window. This Web app works well with video formats like MKV, MOV, AVI, MP4, FLV, WMV, etc. The performance of Online Video Cutter would be influenced by the network condition. Therefore, before you use this online MKV cutter, please make sure your network is fast and stable.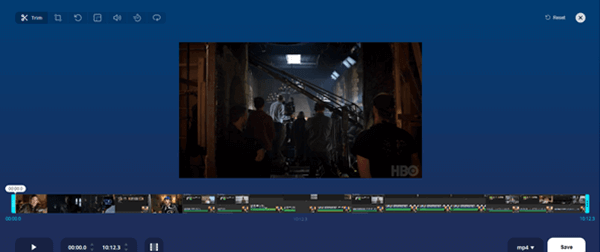 Supported operating system: no limits
The bottom line
The 7 free MKV cutter tools we suggested above are currently favored by most people across the world. We will keep update the post if we find any other helpful tools for MKV cutting. Stay tune!