How to Root Samsung Galaxy S6 & S6 Edge without Tripping KNOX
Even though the new Samsung flagship is loaded full of features, many S6 users still love to root their new phone for additional control or function. The good news is that now Samsung Galaxy S6 & S6 edge finally received the root access. Read on this page, it gives the detailed guide to root your galaxy s6 & s6 edge.
About Galaxy S6/S6 Edge Root Tool
Recently, a root tool named PINGPONG ROOT developed by a member of XDA forum, which can root almost any versions of Samsung galaxy S6 and galaxy S6 edge, including the AT&T and Verizon Wireless models. It doesn't require Odin to flash a custom recovery and will not trip KNOX warranty bit. With it, you can easily root your Samsung without needing of pc/mac computer in a few clicks.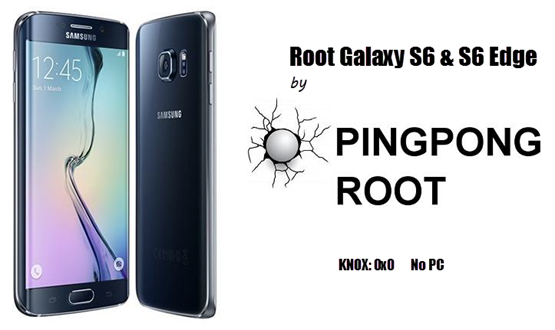 Instructions to Root S6 & S6 Edge
Step 1. Check If your Firmware Version is Supported or Not?
Check your firmware version by navigating to "Setting" on your phone, then select "About device", under "Build number" entry. The series of letters and numbers like G920IDVU1AOD1 or something like that is your version code. PingPong Root supported most variants of s6 & s6 edge, but only certain firmware versions are supported. According to the corresponding thread on xda, they have 70+ ROM versions supported from now on. For all supported devices, you can refer to the developer's thread.
Step 2. Uninstall Kinguser(Optional).
If you have Kinguser installed before, uninstall it. Open Kinguser, go to Settings -> Root authorization setting -> Remove Root permission. Then click to remove root permission. No Kinguser on your device? Just skip it to next step.
Step 3. Download & Install PingPong Root on Your Device
– Download a copy of the PingPong Root APK installer file named pingpongroot_beta5.1.apk on xda thread. If it doesn't work, roll back to beta 6. When the file is saved to your device, click the file to launch it.
– During the installation process, you may receive warning messages, simply enable the "Unknown sources" option, and tick the box next to "I Understand…," then press "INSTALL ANYWAY" if you see this message.
– Install SuperSU. After the PingPong Root installed, hit "Open" button. You will receive a prompted messages asking you to install SuperSU, just press "Install". When it is done, tap "Done" to head back.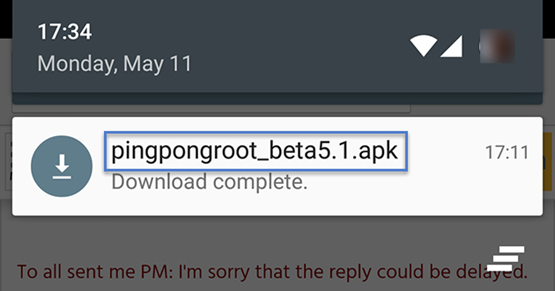 Step 4. Run PingPong Root to Root Your Galaxy S6/S6 Edge
On PingPong Root's main menu, you may find two buttons, "Get Root"and "Download Data". Once you are ready to root your S6/S6 edge, tap the "Get Root" button to start rooting. When the process was completed, a messages will appear to inform you. At this point, reboot your device asap.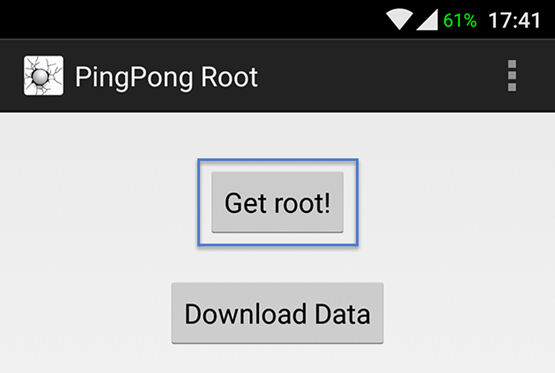 That's it, after rebooting, your s6/s6 edge should be fully rooted without tripping your KNOX counter.
Important Notes of Galaxy S6 Root
– Backup anything you are worrying about losing before rooting your galaxy S6/S6 edge.
– Using Odin to flash stock firmware will never trip KNOX, but flashing modified or modified-stock firmware will likely blow the KNOX fuse.
– Samsung Pay/My Knox might not work. It still leaves SU files on system partitions and a lot of root features actually make change to system partition.