Top Best LG Bypass Tool to Unlock LG Phone without Code 2019
How to unlock a locked LG phone when you forgot password? If you had forgotten the password or pattern lock of your LG smartphone, then the only two ways in which you can bypass LG lock screen is either you can reset your device or may change the password by confirming the Google account. This problem is faced by every second user because users often forgot the password they had set. But please don't panic as we already mentioned that there are two ways in which you can crack the password and can set a new password. The main problem here is that you have to confirm the Google account by entering the Google Account ID and Password to set the new unlock password or pattern lock of your phone.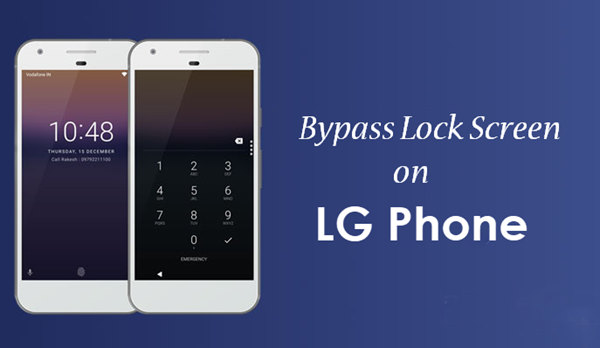 So, what if you don't remember the Google account password too? There is no reason to have worry because in this article we will suggest you this tool which you can use to bypass LG screen lock without reset so that you will not encounter with any Google account verification process. This LG bypass tool is developed to accomplish this task and we too had tested it and now we will tell you something about it too. You can find a variety of LG bypass tools on the internet, but this one we list here is master in bypassing the LG lock screen hassle-free.
Below is the complete guide which is available for free to all users. You can download this LG bypass tool from the link given in the step below.
Tip: For other Android device, please refer to this tutorial on how to bypass Android lock screen with 3 methods.
How to Bypass LG Lock Screen with Tungkick Tool
This tool is specially developed by XDA developers for LG users to bypass LG lock screen. Since the newer versions of the system software of Android do not allow the users to recover or reset new screen unlock password without confirming the Google account identity, that's why this tool is developed and used by the majority of the LG users.
This tool will help you to bypass the Factory reset protection (FRP) feature with ease so that you can set a new password easily. This feature is provided by the Android to ensure the security-related concerns of users because anyone can factory reset their device which is results in the data loss. So, to avoid these kinds of activities, FRP is introduced in the Android Lollipop and later versions.
Also Read: Top 10 Best FRP Bypass Tools to Bypass Google Account on Android
Now we will tell you how to use this tool to bypass lock code on LG phone by using Tungkick tool. The following set of instructions has to be followed:
First of all, you have to download the Tungkick Tool from the provided link. This link provided here is the Google drive link and before you start the downloading process, you have to confirm the captcha box.
After you download the file from Google drive, you can access that file in the Downloads folder on your computer.
When you are done with the second step, you have to put your phone into the Download Mode. This can be achieved by turning off your device followed by waiting for some seconds. After some seconds, hold the Power key along with Volume Up key simultaneously followed by connecting your LG smartphone with the PC via USB cable while holding both the keys until the phone gets into the Download Mode.
Just navigate to the downloaded file on your PC and open that file to extract the content of that application. You will find the name of the file as "Tool.exe".
After the application runs on your PC, it will automatically show the compatible devices, You can select the name of your LG smartphone from that list and can proceed with further steps.
It will automatically guide you the further steps which are very easy to follow and in this way you will be able to unlock LG phone without code very easy and hassle-free.
We think that this is the best possible tool to bypass the lock screen of LG smartphones because this tool is compatible with almost all smartphones manufactured by LG. Some of the listed smartphones which you will see in the list are LG G4, LG Stylo, LG G3, Glex 2 and many more models will be added very soon in the upcoming time period.
Also Read: LG Data Recovery – How to Recover Deleted Files from LG Phone
Conclusion:
The regular updates in the system software will also increase the security features as well. But this LG bypass tool will definitely help you to cross these restriction barriers to bypass lock code on LG phone. We appeal you that please remember your Google ID and password because many features of the Android phones are connected with your Google ID.
You can start a discussion in the comments section in case if you find any problem or issue with these tools. We shall try to eliminate your problem as soon as we consider it.