How to Make a Song a Ringtone on Android
Don't we all love to make one of our favorite songs as a ringtone on our Android smartphones? Of course, favourite songs keep changing, and so can the ringtones. Everyone has their own tastes in music and it's amazing how we can set the songs of our choice as ringtones and enjoy it when someone calls us on our smartphones. For teens, showing off cool music ringtones on their smartphones is also being part of staying cool among peers.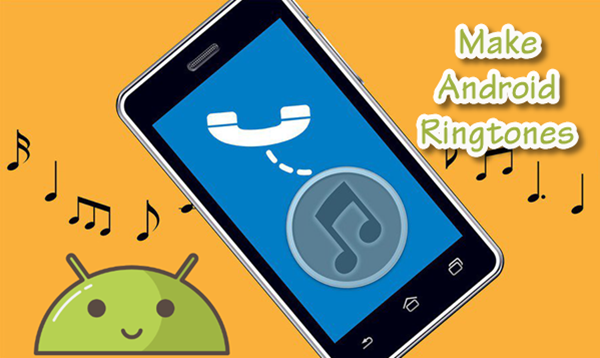 However, the songs that we want as ringtones are not listed in the ringtones list of our Android smartphone by default. And if you are not really into technology and gadgets, you may find all the settings and options, provided in the Android operating system, very confusing and frustrating.
Well, you don't have to worry about anything as we are here to help. This guide will tell you how to setup your favourite song as a ringtone your Android smartphone in very easy to follow steps.
Part 1. Where are Ringtones Stored on Android
In order to find and access your ringtone files, you need to use a 3rd party file manager like ES File Explorer. Normally, if your ringtones are saved in the phone's internal storage, the directory is /system/media/audio/ringtones or if they are stored in the SD card, then go to /storage/sdcard0/Ringtones.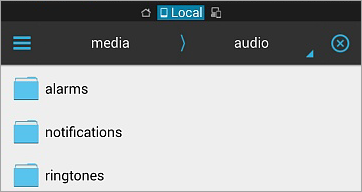 Tip: if you can't find these ringtone files on your phone memory, it's likely that these files have been deleted for some reasons. Then what you should do is to recover the deleted/lost music audio files with Android Data Recovery.
However, if you find the directory is read-only and get an error messages when you copy a ringtone to that folder, you'd probably have to root the phone to do what you're doing.
Part 2. How to Set Ringtone on Android Phone
Android Oreo
If you have a latest Android smartphone with Android version Oreo running on it, then it is pretty easy to set any song as your ringtone. All you need is to download that song first on your smartphone.
Then in the Settings menu, go to Sound option in the list. Inside the sub menu, select the phone ringtone option. After that, popup will appear with all the list of all the preset ringtones on the device. However, we need to scroll down to the end of the list where an option awaits us. This will be the Add Ringtone option.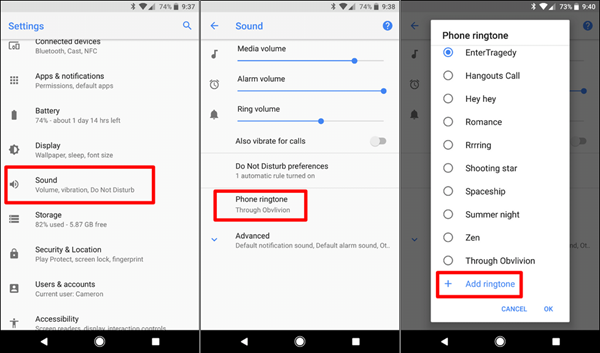 Once you select this option, the Android file picker will open and show you all files on your device. Locate the mp3 or the audio song file that you want to set as the ringtone and, voila, you are done. It's that easy on Android Oreo.
Android Nougat and Older Android Versions
Don't worry guys, we haven't the famous Android fragmentation problem. Many of you would not be running Android Oreo, and probably never will on your current handset. For all such friends of ours, we have a separate guide for you. Just follow the below steps.
Every Android Smartphone has a folder named Ringtones in its parent drive, where ringtones are stored on Android. That means that if you connect your Android smartphone to a Windows PC or a Mac using Android File Transfer mode, you will find this folder, along with many such folders. Just copy your song to this folder and you are done. Although not required, you could restart your Android smartphone as well just to be sure the smartphone reads the files.
Then you can simply go to Settings -> Sounds -> phone Ringtones and select the song you just added.
Part 3. The Best Ringtone App for Android to Make a Song a Ringtone
How to make a song a ringtone on Android directly without using computer? Here is the best free ringtone maker for Android. As the name of the app suggests, Ringtone Maker is free app that makes ringtones, alarms, and notifications from MP3, FLAC, OGG, WAV,AAC(M4A)/MP4, 3GPP/AMR files fro Android devices. You also have the option to cut the best part of your audio song and save it as your Ringtone/Alarm/Music File/Notification Tone.
The interface of the app is pretty straight forward. You select the song you want to edit and set as ringtone from the list. Then you edit/crop it to your liking.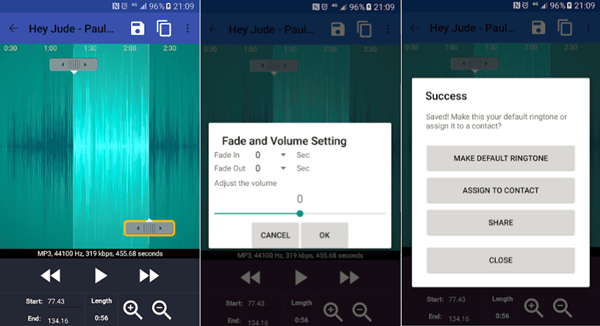 Finally you save it as a ringtone type. This automatically saves the file in the ringtones folder on your device so you don't have to do anything extra. You can also, directly from the app, set the song as ringtone for a specific contact. In this way, you should make your one-of-a kind ringtone for Android.
Apart from ringtones, you can also set songs as tones to be used for notifications or alarms. So next time you want to wake up to a song as an alarm, you can easily do that using this app. Just open the song in the app and save it as type alarm.
If you have saved your ringtones using this app but can't see it yet in the ringtones list, don't panic. Android is slow even to scan the memory and refresh its list. Give it some time or simply restart your device. That should do the trick.