Top 5 Solutions to Backup Android Contacts
Nowadays many phone users prefer to make a "Plan B " for their important phone data like contacts, text messages or photos. Here we focus on contacts backup on Android. You can follow this article if you have the same situation with Jack:
"Any ways to backup contacts? I change a new phone and I wanna back up my contacts, because I don't want to lose my important phone data like before."
Don't worry if you want to know how to backup your contacts on Android. Today we will provide 5 best ways for you.
Top 1: Backup Android Contacts to Google Account
1. Go to your phone "settings"> add account> Google> "existing" or "new" to sign in.
2. Click "OK" to add Google account on your Android.
3. Choose "Contacts"> click the menu button> select "Move device contacts to"> choose back up your Android contacts to Google.
4. Sign in your Gmail account on computer> hit the drop-down list of "Gmail"> select "Contacts" to view your backup as a vCard file.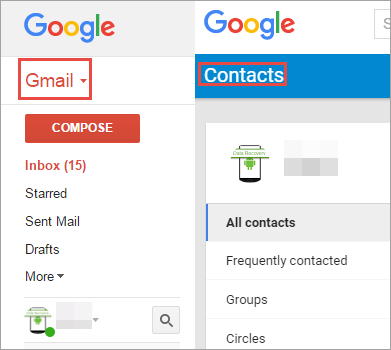 Top 2: Backup Android Contacts to SD Card/ USB Storage
1. Hit "Contacts" on your Android and choose "Manage contacts".
2. Select export contacts to SD card or USB storage and press "OK" to confirm.
3. Open the file manager on your Android to view your contacts in vCard file.
4. Transfer this file to PC or other storage via USB cable.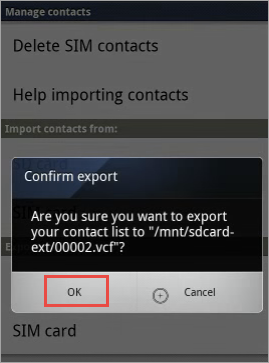 Top 3: Backup Contacts from Android to PC/Mac with Jihosoft Android Manager
This tool allows you to quickly backup or transfer your contacts, messages, photos, videos or other phone data to PC, and it also supports to print out your contacts after the backup.
1.Run this software and connect your Android to PC via USB cable.
2.Enable the USB debugging and choose "Backup Your Phone".
3.Select "Contacts" and click "Backup Now". Click "open the output folder now" to view the backup.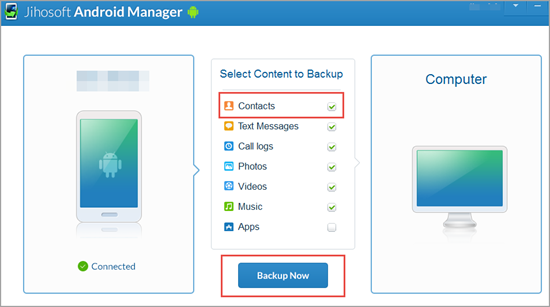 Top 4: Transfer Android Contacts to SD Card with Super Backup App
This app specializes in backing up contacts. Your contacts will be backed up on SD card so they can be quickly restored if your phone is rooted.
1.Install this app through Google Play.
2.Select "Contacts" and press "BACKUP".
3.Edit your "Backup Path " in your phone settings.
4.Choose "App Auto Backup" in settings to ensure the regular backup.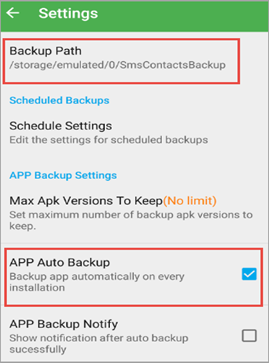 Top 5: Save Android Contacts with 123 Contact Backup App
1.Download the app from Google Play, run it and choose what types of contacts you want to backup.
2.Select your backup's format- CSV (for Outlook import) or Text (human readable) and enter your email address.
3.Hit the "Back Up" button to finish.