How to Transfer SMS from Android to Samsung Galaxy Note 2
Samsung has continued its push for enterprise acceptance with the Galaxy Note II, which is noted for its combination of a large display, 5.55-inch measured diagonally, and software optimized for an integral self-storing stylus. The device features many advantages to provide users enjoyable mobile life. Many people now transfer their old Android phone to the new Samsung Galaxy Note 2. So, one of the questions is, how to transfer SMS to Samsung Galaxy Note 2 from an Android phone?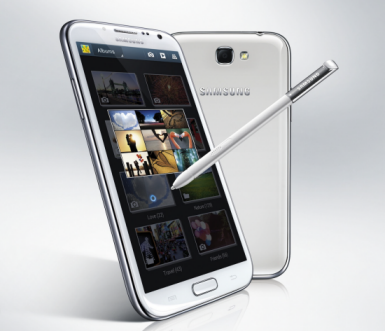 Don't worry. Jihosoft Android SMS Transfer can help you do it. It is a smart and easy-to-use Android app that allows you to transfer SMS from Android to galaxy note 2 with ease. Furthermore, this tool offers features that let you view, edit, and print out Android SMS in amazing threading mode on computer.
How to Backup Android SMS to Galaxy Note 2
Step 1: Download & Install Jihosoft Android SMS Backup
Free download the trial version of this Android SMS to Galaxy Note II Transfer software and install the program on your computer. For Mac users, please choose Android SMS Transfer for Mac.
Step 2: Connect Old Android Phone to Computer via Wifi
First connect your old Android by Wifi. Transfer and install the downloaded JihoSMSTransfer.apk file into the phone, then run it to obtain the IP of the phone. Now launch Android SMS Transfer on computer, click "Connect" > "Connect by Wifi" to connect Android phone to PC.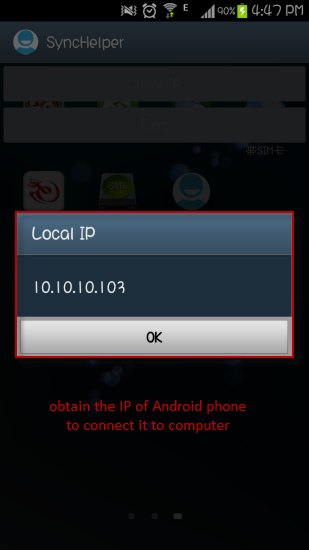 Step 3: Transfer Old Android SMS Messages to Computer
Once your old Android phone has been detected successfully, under the "Transfer & Restore" menu, click the "Load from Phone" to transfer Android SMS to the program. Then click "Backup" to backup SMS to computer in .ApexBackDB file.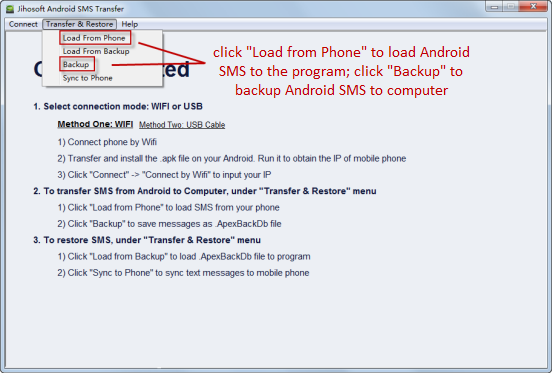 Step 4: Transfer Android SMS to Samsung Galaxy Note 2
Restart Android SMS Transfer. Repeat step 2 to connect the new Galaxy Note 2 to PC via Wifi and make sure it's been detected. Then under the "Transfer & Restore" menu, click "Load from Backup" to load the ApexBackDB file to the program. Finally click "Sync to Phone" to backup Android SMS to Galaxy Note 2.