15 Best Free Offline Android Games to Play Without Internet
If you are finding issues with your network but don't want to stop gaming then, in this case, you must read this article. This article talks about the top 15 offline Android mobile games that you can play offline on Android phone. So no matter your device is devoid of internet connectivity or you are at any place where you have no network, then you can go for these verified offline Android games and experience cool and amazing gaming with your Android. Besides these offline games for Android, you can also try these top 13 Android Bluetooth Games in Multiplayer Mode.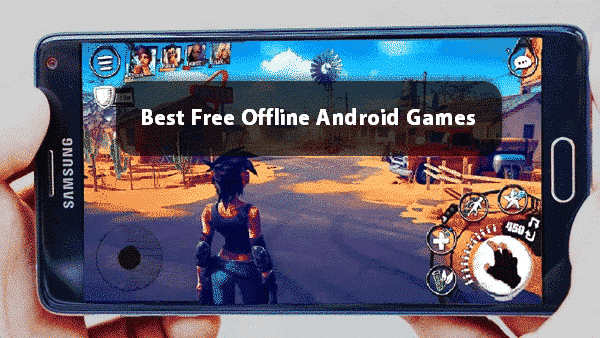 Since most of the free games earn money through online ads and other online media so the offline games come with the paid subscription. Anyway, there are still some good free offline games. These listed free offline games for Android are the selected and super cool games which you will love to play offline. Moreover, with an Android emulator, you can even play Android games and other APK files on your computer.
1. JYDGE
This "twin-stick" shooter game lets the player live a virtual life of Judge Dredd with violence and his war for justice. You will really love the graphics of the game featured with two joysticks. If you are fond of the best action games for Android and want to play it offline, then you can download this game from Play Store for your Android 3.0 and later smartphones. The price of this game is $9.99 which will give you this game with lifetime access.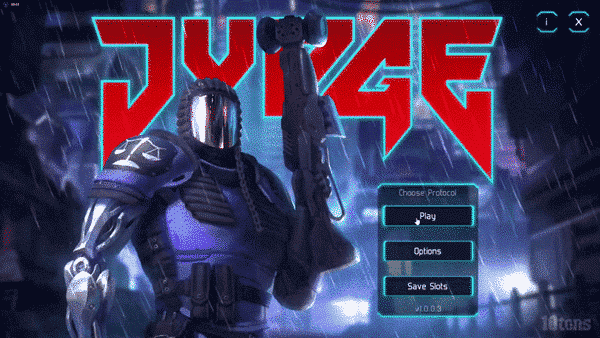 2. Street Fighter IV: Champion Edition
You can start playing both the free and paid version of this offline Android game without internet connection. It can be played versus computer i.e, solo play offline. However, to play with your friends or real players, you need to go for internet connectivity. You can unlock other characters by paying $5 and start fighting in a more realistic way. This game is very easy to access and is very simply coded. You can get this game for your Android 4.4 and later devices.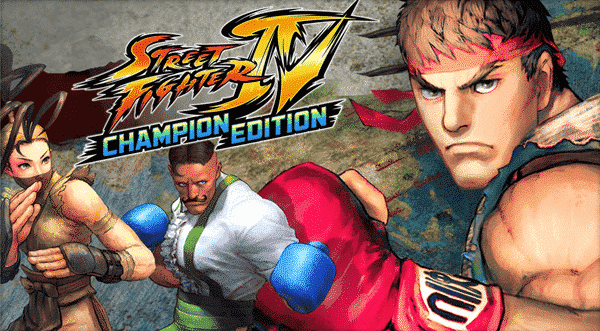 3. Implosion: Never Lose Hope
This game developed on the basis of science fiction and other advanced is a very cool offline action game. You will love the interface and task assigned to your while playing. The levels of the game are capable enough to bring up the interest of the viewers. There are several other features which make this app very easy and interesting to play. You can get this app from Play Store for your Android 4.0 and later version by paying $9.99.
4. Kingdom: New Lands
This gameplay follows a retro graphics which brings up the player to a life of a monarch who is collecting coins from different places and spend them with strategy. It is almost equal to the decision making and planning game. It is a mind game with a simple and user-friendly interface. You need to play as a survivor in this game. There are so many challenges which will appear meanwhile, and will render you a chance to use your brain. You can buy this game by paying $9.99 for Android 5.0 and later version.
5. Alto's Odyssey
It is a newly developed offline Android game similar to Alto's Adventure. With the new locales as graphics, this new game adds the excitement of playing to the user. There are many tricks and options using which you can change the graphics and find new secrets to make the game more interesting. It is a completely free offline game for Android. However, you will receive some ads in between which you can remove using in-app purchase. To bring up new elements to your game, you can also purchase coins for unlocking other items. It is compatible with Android 4.1 and later versions.
6. Reigns: Her Majesty
This game is full of royalty, power and war for the throne. It is a decision-making game which is based on swiping actions. If you don't swipe then you have to die. It is a full fun-making app where you can make several decisions to spend money and save your kingdom. You will explore many stories of politicking, secret affairs, court matters, and other conspiracies through this gameplay. This game rotates between dark secret of missteps and misfortunes. It is a wonderful game which you can buy for only $2.99 for Android 4.3 and later versions.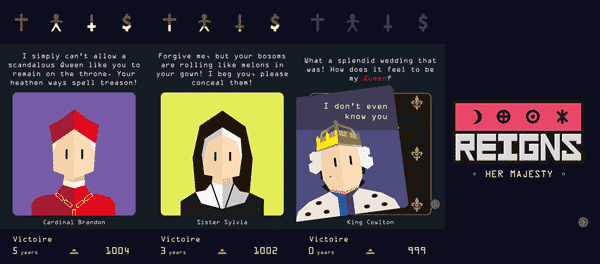 7. ICEY
You can play the role of cybernetic samurai who fight to protect a girl with several slashes, spins and other actions. The graphics and interface of the game are awesome with many exciting stages and levels of the game. You also have to use your form for not getting deceived by the straightforward presentation. You can use it for exploring new paths and depths on the game and will enjoy this game making more fun with friends. This app can be downloaded for Android 4.1 and later. You can but the game for $1.99 from Play Store.
8. Thimbleweed Park
This game is about mystery, detective and investigation. With the old school interface and new tools and actions, you can enjoy playing the game offline as an FBI agent. You can solve the murder mystery and get through many realistic situations while solving them. You need to practice a lot for playing the game as a pro. There are puzzles and mind mapping situations are there which checks the availability of the mind of the player. You can buy this game for $9.99 from Play Store for Android 4.4 and up versions.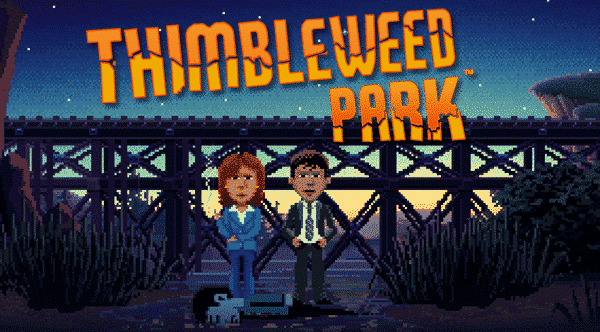 9. Crashlands
If you want to play space and mission orientated game, then Crashlands is best suited for you. This game provides a mission to the player on any particular planet who plays the role of the survivor as well. You will love the graphics and interface of the game. It is a very interesting game which makes the player addictive to it with different stories and mission. If you are a pro of this game then you can create your own story on this game. Buy it for $6.99 for Android 2.3 and higher version.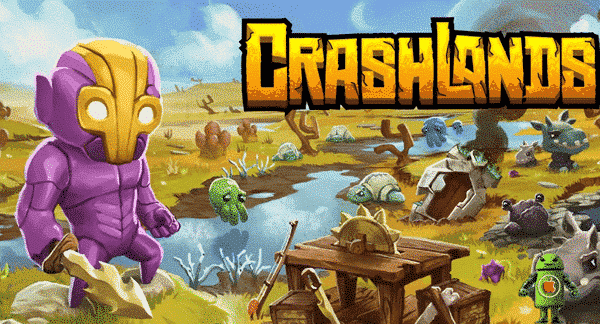 10. Planescape: Torment Enhanced Edition
As the name suggests, this game is similar to the highly popular game Planescape: Torment which is about escaping and fighting in the game as the major lead. It is similar to the original version however technically smart and advanced. There is an enhancement in the graphics of the game, and the developer has provided a better soundtrack. You can know about it more by buying it for $10.99 for Android 3.0 and higher.
11. XCOM: Enemy Within
Here comes another Android offline strategy game which is completely based on tactics and team plan for defeating alien monsters. The game is powered with many tools and weapons for fighting from alien. You can play online to make hour squad as well. By paying $6.99, you can buy this game for your Android 4.0 and higher versions.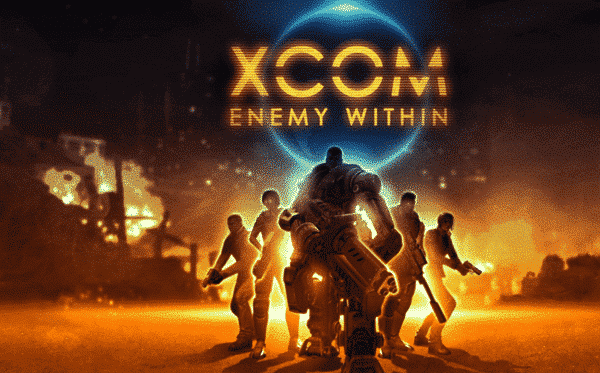 12. Into The Dead
Into the Dead is defined for adventurous people who like to watch scary and haunting movies. The game puts the protagonist to the apocalyptic world where you have to fight for your survival. It has a great sound effect and amazing graphics. This app is free with an app purchase for Android 4.1 and higher versions.
13. Plague Inc.
This offline Android mobile game is about creating a virus and infecting the world by it. The game is featured with Artificial intelligence which will increase the difficulty level of the game while playing. Moreover, you will receive many other tools and options to create a virus which is taken as a strategy and post-apocalypse genre.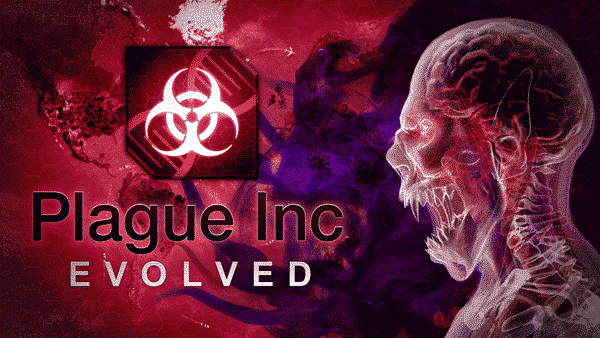 It has around 12 types to make the gameplay different and more interesting. The interface is intuitive and super cool. You can get these all for free, but there are some in-app purchases which are important for conditional unlocks. However, in this situation, you can find some Android game hacker apps to hack your game gems, coins, money, etc.
14. Tank Hero: Laser Wars
It might be one of the most wonderful free offline games for Android that you have never played. With the superb interface, this game is very easy to play and is available for free on Android smartphones. There are many areas where you find this app superb quick and interesting to play. This app is compatible with Android 2.3 monster versions.
15. Minecraft: Pocket Edition
Minecraft: Pocket Edition is the miniature of the popular video game Minecraft. You can get a maximum of this game using its mobile version. You can discover complete tools, weapons and structured gameplay for creation and survival modes. You will be really satisfied with this game, as it is well structured and is much similar to the original video game. You can start playing this game offline with a 30-days free trial and then buy it for $6.99 for the Android device.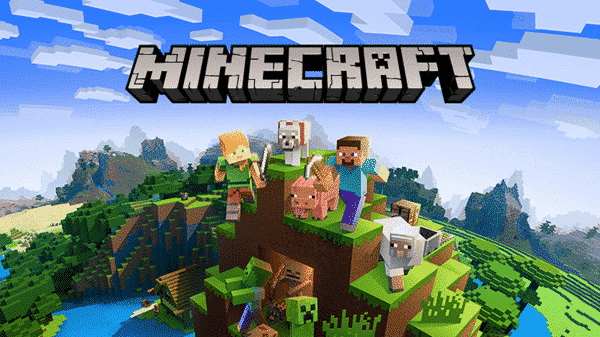 Tip: Data loss may happen unexpectedly when you are playing games, texting or doing something else with your Android. Hence, it is significant to backup your phone data on a daily basis. However, it does not matter if you lose your phone data before you could make a backup. Here is the Jihosoft Android Phone Recovery software which can help you recover deleted/lost contacts, text messages, call history, photos, videos and other documents from Android internal memory without backup file.
Conclusion
In this way, you have seen many games which include a replica of the old version and the newly released game as well. You can play these free offline games for Android online and offline. You can also find free games with in-app purchases here. These games are verified and wonderful, so you will not find any problem in accessing them and can enjoy your game without any hassle. We believe that you will really love playing these games on your Android smartphone when you have no internet connectivity. If you have any queries then put it down in the comment section.