Top 5 Free Infographic Makers for Beginners
Infographic is an effective way to present information, data, or knowledge to target audience in social media. However, it is not easy to make infographic in high quality unless you find the right tools. No worries. We have hand-picked the top 5 free infographic makers for beginners. It should be warned that online tools always have costs, so there is no entirely free infographic maker. The best we shall expect is the free use of basic functions, which means that the infographic makers listed in this article allow users to create infographics without hard restriction.
Canva is one of the most popular infographic makers over the market. It is not entirely free, but free users have access to all its basic functions, even fancy templates. That might be the reason why Canva is favored by a huge amount of people despite of the existence of so many alternatives.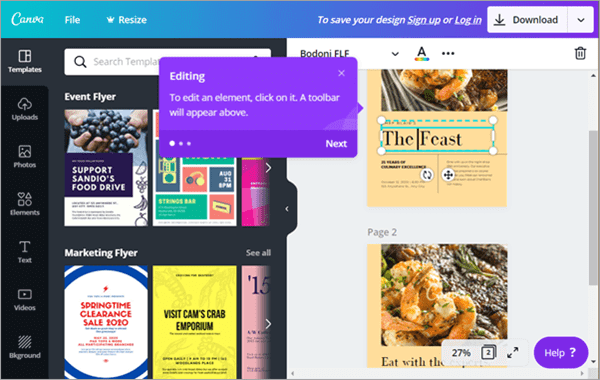 Canva is extremely easy to use, and the free plan will take you pretty far. You can use it to create a quality infographic within 30 minutes or sooner as there are a few templates available. Even if you have no idea how to design a poster, just choose a most-related template and then fill the blanks with your own content. Meanwhile, the banners, icons and graphics are highly flexible, and you can make necessary editing according to your idea.
Piktochart is another popular infographic maker which allows basic use for free users. As an early player in the market, Piktochart has extend its main products from Infographic to presentations, reports, posters, flyers, etc. From this aspect, we could imagine the huge collection of templates in Piktochart.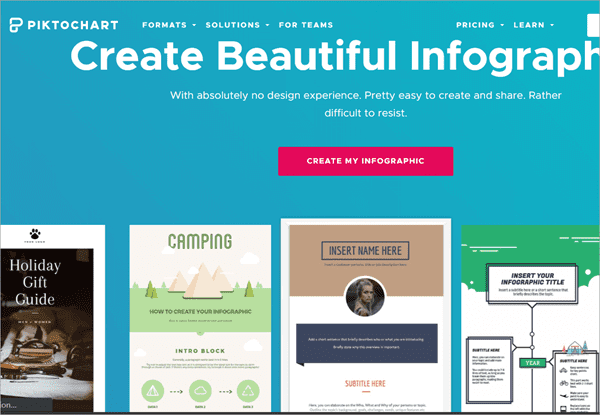 Just like other online tools, Piktochart is also very easy to use. Any new users can create an idea infographic within 30 minutes. Once you select a base template, just drag and drop to add any graphic elements and text to the canvas. You can also upload your own images.
Venngage allows users to choose from 100+ infographic templates from its library before creating their own infographics with easy steps. It is not as splendid as Canva, but the basic elements will last a long time and contribute to great works by its users.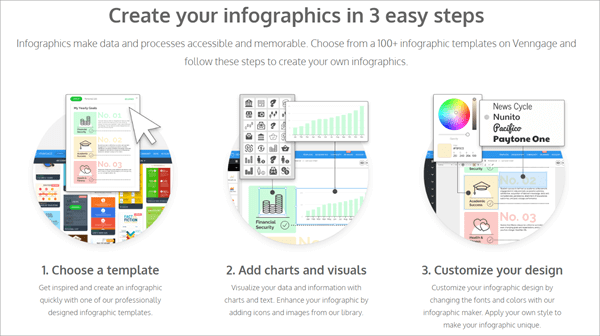 Venngage is one of the best free infographic makers for students, but everyone else has to pay a monthly subscription fee according to various plans. Nonprofits will get 50% off for all plans and education plans with 35 accounts for the class start at $29 per month.
easelly is an idea choice for students or business owners to create infographics out of data. It can help users present plain numbers into eye-pleasing graphics and make the trends and changes clear, so that a good communication is done between the creator and the audience. You can expect a increase in your sales and reaching rate.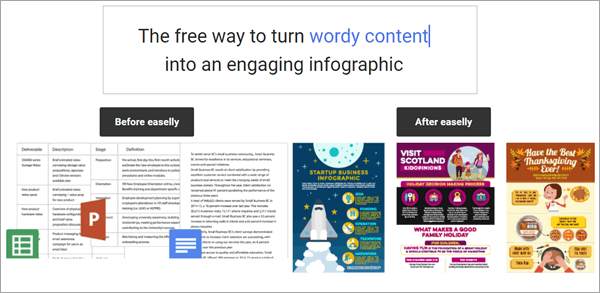 Another advantage of easelly is that it charges a low fee for individual users. For business and nonprofits, the charge is $5/month, and $2/month for students. If you're satisfied with this infographic maker, it is a good investment project for better experience and more resources.
What makes Visme different from the top free infographic makers above is the support of interactive infographics with links, animations and pop-ups. It is a design tool good in all aspects, which is easy to use for anyone to create an infographic within an hour.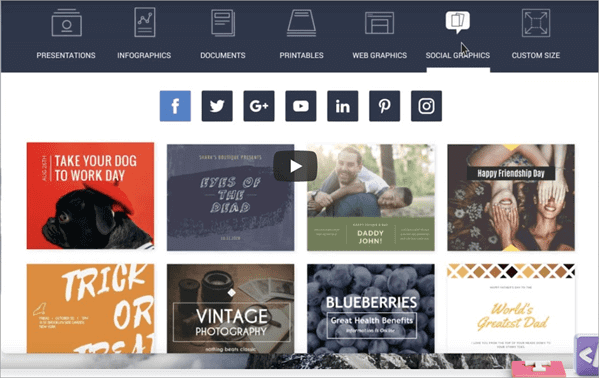 Some of the templates in Visme are free to use and others require a premium account. Sadly, the charges of all plans are quite expensive, except for semester purchase for students and teacher. Anyway, you can still make great infographic works with Visme with the free plan.
Bottom Line
In this article, we have reviewed the top 5 free infographic makers, which are accessible through a web browser. All of infographic makers have free and premium plans, and the free versions allow people to create an infographic in a short time. Don't hesitate to share this article to your friends if you find it useful.